| | | |
| --- | --- | --- |
| | Following the call of your soul... | |
Self Healing Courses
Review our wide array of affordably priced holistic and healing courses and listen to your heart. Select the path that calls out to you at this moment in your life.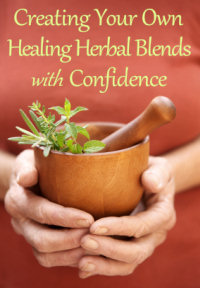 Creating Your Own Healing Herbal Blends with Confidence
By Lana J. Thomas
Whether you wish to be the
Family Doctor
for yourself and those closest to you – or – develop and hone your skills towards creating or expanding your own healing practice, this
herbal
studies course is intended to help you pave a path so you may step into whatever role you desire with confidence.
This herbal studies course guides you to become an herbalist, so you may...
Learn how to create herbal blends for healing for your own personal healing and your family.
Add herbal healing to your existing healing practice.
Start your own herbal healing business and selling your own herbal blends.
Grow your own herbs and harvest them for use.
Understand herbology before you decide which healing avenue to pursue.
Tap into a holistic and natural resource for healing.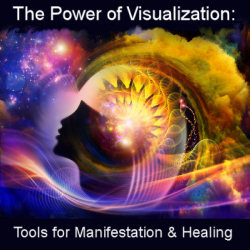 The Power of Visualization: Tools for Manifestation and Healing
by Amie Escher
Empower Yourself!
| | | |
| --- | --- | --- |
| | | Create visions with the potential to heal and manifest awesome outcomes for yourself! |
| | | Replace negative or anxiety producing thoughts and visions with amazingly positive ones. |
| | | Discover and practice the elements of a GREAT visualization. |
In this 13 lesson course, you will discover powerful tools and techniques for manifestation and healing. After understanding how your amazing mind actually works and the role you play in creating a given outcome, you will be guided to create a powerful visualization practice for yourself!

Very helpful in telling you what you are going through and how to understand and handle it. ~ Gayle G. of Georgia
~~~~~~~~~~~~~~~~~
The course content is well thought-out. I enjoy the Resource Links provided especially the book references, which are very helpful. ~ Mary Anne B., Australia
~~~~~~~~~~~~~~~~~
I think this course is great. I learn about others and myself and the beauty in all of us. ~ Mark H., North Carolina
~~~~~~~~~~~~~~~~~
I really am enjoying the class. It has brought a new perspective on some parts of my life. ~ Joy, Minnesota
~~~~~~~~~~~~~~~~~
This course contains much useful information about self-help techniques and true soul searching. Teaches history and how to apply it to better current day life. Great alternative medicine. ~ Rene B, Ohio

Full Catalog of Healing Courses