Announcement: Self Healing Expressions is Closing
2/1/2017
We are taking steps towards closing Self Healing Expressions (SHE) this winter. We share this news with a certain degree of sadness as SHE and its courses have been a significant part of our lives since 2001. But after nearly 20 years of working on SHE, we're ready for some other challenges. There are some other things to do and try.
Since 2001, Self Healing Expressions and its courses have helped tens of thousands of people get through difficult times and have served to inspire mind body spirit wisdom. Whether you've been an enrollee, subscriber, content provider, consultant or webmaster, THANK YOU for your role in this project of self-healing! You have given us the opportunity to realize a dream of serving people online who are passionate about self-help and self-healing. And for this we are grateful.
May your personal journey for wholeness and healing continue!
June Cook, Co-founder
Self Healing Expressions is a long time provider of healing courses, offering self-paced online holistic courses since 2001. We embrace a holistic approach towards life, healing, and learning. For over a decade, tens of thousands of satisfied students have taken our self-paced courses and have found them "
life changing
" and "
transformational
." Many of our courses include audio messages, guided meditations, and/or interactive Web tools to help reinforce learning.
Our holistic healing courses are fun, healing and enlightening! Lessons are delivered via email by our customized database to the student's inbox, so they are readable on a growing number of digital devices. The student determines the
course start date
and
delivery pace
(i.e.,
daily, weekly or every other week
). Each lesson contains one or two key concepts which the student is thoughtfully guided to integrate into their life.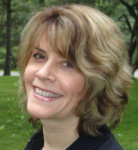 June Soyka Cook, Co-Founder
June has over 30 years of professional experience in higher education, corporate training, marketing, and Web education. In 1999, she was inspired to consider ways to use her professional experience along with Internet technology as a means to serve, education and empower the world community about holistic healing, a personal passion of hers for many years. This led her to co-founding
Self-Healing Expressions
with her husband Ken Cook. In late 2001, she developed the online course
Holistic Prayers: Healing the Mind, Body and Spirit Through Prayer
in response to 9/11. It was decided that this course be offered for no fee as a gift to humanity. Since the inception of the course, tens of thousands of people worldwide have received, praised and embraced the messages of this free online prayer study course.
June oversees the editing, development and promotion of the online courses offered through Self-Healing Expressions, and the publication of the site's
ezine
and
blog
. She also oversees their sibling site
HealingeBooks.com
.



"Just a quick note to say how helpful I think you are re: helping your providers in marketing the e-courses!!! Rarely have I worked with such an industrious, dedicated, professional partner as you are!" ~ Marty Tousley,
Grief Healing Course
Instructor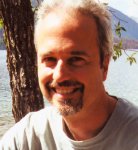 Ken Cook, Co-Founder
Ken provides expert technical support to this project. Creating databases for fortune 500 clients, he has built and managed a successful computer
consulting business
for over 25 years. In addition, he serves as a Corporate Trainer/Consultant, teaching various computer applications to professionals in a variety of industries.
Ken is the architect of Self Healing Expressions' course delivery system – with scheduler. This unique training software permits users to self-pace a course by determining the day and interval of lessons received. In addition, he oversees and manages the development of the various databases used by Self Healing Expressions. A long-time proponent of healthy living and a desire to use his technical expertise to help others has led him to co-founding this powerful resource for healers and individuals.
He is a contributing author of
Prior to the above, he was a Product Manager for Prince Manufacturing, Inc., the sports company. Ken and June live in Newtown, PA with their daughter Maria.

". . . the artistic visual presentation is excellent. The resources provide you with additional insights and tools for furthering your study. . ." ~ Brett Simpson, Editor of The Dreamtimes

Mike Monastero, Webmaster
Mike has served as the much appreciated web master of Self-Healing Expressions since it's inception in early 2001. His excellent visual presentations have been admired and appreciated by a vast number of visitors and learners.
In addition to maintaining this, now large, spiritual healing/holistic healing site he has created numerous uplifting spiritual healing Flash shows and stunning and useful learner tools including: a chakra chart, dream scorecards, and dream journal for the Dreams for Healing course; a resume builder for the Romantic Résumé course, and press release builder and printable birth announcement for the journaling course -- to name just a few.
He is an experienced
web designer
, with a sense of humor, who has developed a wide array of sites over the past six years and continues to do so. He resides in Norristown, Pennsylvania.
"I know I said writing lesson one was easy -- actually I meant your template was easy to use. This feels to me like writing another book. I think that is great and is giving me so much. I've always believed we teach what we need to learn.." ~ Deborah Redfern,
Feng Shui course
instructor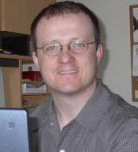 Rodney Oliver, Database Programmer

Rodney developed and continues to maintain the Self-Healing Expressions database with earnest dedication. This secure database contains:

Online lesson builder
Lesson editing
Lesson preview
Customer and order maintenance
Automated e-mail delivery system
Sales reporting
Rodney has been active in the technology field for 10 years. He operates his own consulting business in which he designs, develops and maintains web-based applications ranging from business to business, business to consumer e-commerce solutions -- to total website backend administration. He is also knowledgeable in Internet security, networking and Linux/Unix system administration. He resides with his family in the suburbs of Philadelphia, Pennsylvania.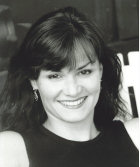 Joanne Samios, Administrative Assistance
Joanne provides much appreciated part-time admin support for Self-Healing Expressions (S-HE) – utilizing over two decades of administrative experience at offices (i.e., private schools, medical, and corporate offices). Joanne assists S-HE in setting up link exchanges, affiliates program, and database list maintenance. Joanne (June's sister) lives in Montgomery County, PA with her husband and dog.
Company Fact Sheet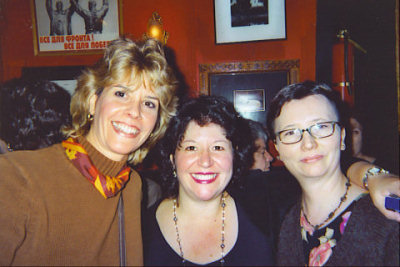 June Soyka Cook
, co-founder of the spiritual healing site, Self-Healing Expressions, with course authors
Laurie Sue Brockway
and
Sandra Schubert
at an author's reading in New York City. Author Laurie Sue Brockway read from her book
A Goddess is a Girl's Best Friend
that evening.
About Self Healing...
When emotional pain or dis-ease occurs (whether it's in the form of grief, anxiety, depression, diabetes, or cancer
for example
), it is the body's way of getting our attention about some imbalance in our life. Something is in need of healing. Self-Healing is an empowered and proactive way to approach healing and may be blended with other healing modalities if one so choses. When we honor the body, mind, heart,
and
spirit, we honor the whole self. After all,
you
are not
just
your body or
just
your mind.
Sadly, the all-time high usage of prescription drugs in our society informs us that many are seeking relief from some kind of pain and dis-ease. The good news is the holistic movement of recent decades has reawaken awareness of ancient healing modalities—and in some cases has refined some of these techniques and approaches. While sometime it does makes sense to integrate ancient wisdoms and techniques with modern medicine, holistic healing is a natural and less toxics way to approach towards healing.
At Self Healing Expressions, we think healing is greatly supported by a:
Strong Immune System
Healthy Diet
New Perspective or Belief System
Shift in Stuck or Stagnant Energy
Powerful Natural Remedies... to name a few soulutions.
Our healing courses and holistic offerings embrace one or more of these possibilities. We hope you find something on our site that can support you on your personal journey toward healing, health, happiness and wholeness.
To your health and healing!