Art of Manifestation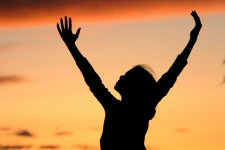 Discovering Your Life Purpose: Living the Life You Were Born to Live
Is your life filled with purpose? Every single one of us has a reason for being here on the planet right now, and every one of us has a unique contribution that no one else can make. It's the reason you were born. Are you living the life you were born to live? This inspiring course takes you on a journey of exploration and evaluation. Ask yourself the right questions and unveil answers that may surprise you.
"Everything you are doing is accelerating your higher path, even if it doesn't seem related. Once you have asserted that you intend to follow your path, everything that happens helps you do so."
~ Orin, as channeled by Sanaya Roman
The Art of Manifestation
By Melanie Votaw
Excerpt from her
online Life Purpose course
Manifestation is the art of using the power of your mind to create physical reality. What you focus on consciously and unconsciously are what you draw to you. Manifesting isn't always easy, but it is definitely a skill you can learn. In fact, you are already creating your physical reality, but you do so unconsciously.
Making the manifesting process more conscious allows you to have a bit more control over what presents itself in your life. Bear in mind that your soul also orchestrates your life to a large degree and will keep you on course, guiding you to learn the lessons on the soul's agenda. Your soul's agenda may not always be in league with what your personality desires, but you must trust that your soul knows best from its expansive point of view. Nevertheless, manifesting is a powerful tool for bringing you what you want.
You Are Already Manifesting
Rather than focus on what you don't have, take a moment to think about all of the things you DO have.

Manifestation Techniques ~ Manifestation Exercises
Manifestation Technique #1
List below in your journal or on your computer...
1) List at least four things in your life that you are doing well, things that are going well, or circumstances in your life now that please you.
2) List at least three new things, people, skills, or experiences you brought into your life during the past year.
Take a moment to acknowledge that you manifested each of these items on your list.
Manifestation Technique #2 ~ If You Intend It, It Will Come
One of the principles of manifestation is simply to set the intention for what you want. Write in your journal or computer:
I am creating my life purpose;
I am creating a life of meaning, joy, and abundance;
I am making a contribution to the world.
If you choose to write more or different intentions, be sure and write them in positive terms. Don't say,
"I will stop being negative."
Say instead,
"I am positive."
Manifestation Technique #3
Let others bear witness to your intentions and increase the energy toward making them reality!
Access the Manifestation Wall
.
Each action you take toward manifesting brings you closer to your life purpose. As Bob Mandel, author of
Open Heart Therapy
, said, "Mathematically, the shortest distance between two points is said to be a straight line, but human destiny is not so simply measured. Sometimes a human being takes the long route because in the end it proves shorter!"
Happy Manifesting!

How do you manifest? What's your favorite manifestation technique? Share with the rest of us!
total comment(s)
Embed this article

---

Feel free to use this article on your Web site or blog. Click 'Embed' below to copy the HTML code, then paste it in your page.