Building A Healthy Self-Esteem ~ Honoring Your Spirit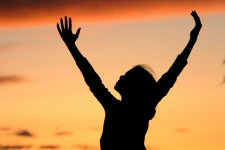 Discovering Your Life Purpose: Living the Life You Were Born to Live
Is your life filled with purpose? Every single one of us has a reason for being here on the planet right now, and every one of us has a unique contribution that no one else can make. It's the reason you were born. Are you living the life you were born to live? This inspiring course takes you on a journey of exploration and evaluation. Ask yourself the right questions and unveil answers that may surprise you.
"Personal transformation can and does have global effects. As we go, so goes the world, for the world is us. The revolution that will save the world is ultimately a personal one." ~ Marianne Williamson
What Can We Do Right Now to Help Transform the World?
By Melanie Votaw
It's easy to feel helpless in the midst of what we see going on in the world today. Between the uncertainty of the upcoming election and the financial turmoil, shrinking 401K's, religious unrest, and on and on, it can be very difficult to remain positive and feel good about life in general.
What can we do right now to help transform the world? One thing we can do is to strive to love ourselves more. Judeo-Christian backgrounds would tell us this is a selfish pursuit. But nothing transforms the world more than self-love. With self-love, you generate an inner peace and joy that affects every person you encounter. With self-love, your cup runs over, and your capacity to love others increases. That's the great thing about love, the source is limitless; it never empties.
How can you generate more self-love?
One of the easiest ways is to see yourself through the eyes of those who love you. If you feel comfortable, tell those you're closest to that you are working on loving yourself more, and ask them to tell you what they love about you. Close your eyes, and imagine seeing yourself the way others do, without your own judgments and demands.
Another simple way to love yourself more is to think about those you love most. Feel that love. Imagine yourself sending that love energy to these people. Then, take that love energy and turn it back toward yourself. Is it hard to accept? If so, keep trying until you feel you can really allow yourself to let it in. Imagine loving yourself as much as you love these special people in your life.
Finally, a great way to love yourself more is to tap into the universal source of love. God, your angels, and your spirit guides love you unconditionally. In meditation, begin to connect with this source and ask to be filled with that unconditional love. Imagine your angels showering you with rose petals in appreciation for all of your positive efforts in the world.
Then, take that universal love and simply imagine channeling it out in the universe wherever it's needed. Send it to the presidential candidates to help them do their best, the economics giants to make sound judgments, people experiencing foreclosures, our troops and citizens in Iraq, and wherever people are suffering. You don't have to know how to do it. There's no "right" way. Just have the intention of sending out the light and the love, and that will be enough.
Once you have sent energy outward, bring the attention back to you, and do something nice for yourself. Give yourself a day to do nothing but what your heart calls you to do. Buy yourself some flowers or some special music. Take a long, luxurious bath. Do a massage exchange with a friend. Draw a picture with a child. Do whatever will nurture you in the best possible way.
And when your birthday comes this year, truly
celebrate YOU
. Let go of false humility, and no matter what is happening in the world around you,
see yourself
as the divine and magnificent being you are!
Copyright © 2008 Melanie Votaw. All rights reserved.
Melanie Votaw is the creator and instructor for the
SelfHealingexpressions.com
course
Discovering Your Life Purpose: Living the Life You Were Born to Live
.
Learn more about Melanie and her course now.
What could we do right now to help transform the world? How could you generate more self-love?