Living with Purpose ~ Online Course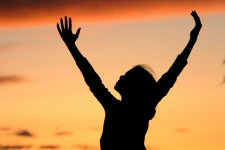 Discovering Your Life Purpose: Living the Life You Were Born to Live
Is your life filled with purpose? Every single one of us has a reason for being here on the planet right now, and every one of us has a unique contribution that no one else can make. It's the reason you were born. Are you living the life you were born to live? This inspiring course takes you on a journey of exploration and evaluation. Ask yourself the right questions and unveil answers that may surprise you. [
Learn More Now
]
Letting Go of Self-Judgment: Compassion for Yourself
By Melanie Votaw
It's amazing how pervasive self-judgment can be. It can prevent you from following your life purpose and
becoming all you can be
. It appears to be a part of our culture and something that can creep up on you no matter how much work you've done on yourself.
Like diet, exercise, and meditation, it seems to be yet another thing that requires vigilance. But before you feel bogged down by it, let me just remind you that
compassion for the self
is a feel good practice. Of course, that doesn't mean you won't resist it. We often resist what feels good to us because of our habit of feeling we don't deserve good things - all the more reason to practice compassion.
So, here's an exercise:
First, make a list of the most painful events in your life
(this is the not so feel good part, but it won't last long). You don't have to go into detail - just write a sentence or word that will help you to remember each event.
Next, imagine yourself receiving love from your angels.
If you have trouble feeling this, think about the person you love most in the world and imagine receiving that same amount of love (or more) from the angels. It sometimes helps to visualize the love as white or golden light, or perhaps a shower of rose petals.
Now, connect with one event from your list at a time
(you can do this exercise over a period of days, if necessary.) You don't have to connect with the pain, but picture yourself at the time of the event,
allowing your angels to send love and compassion to this you
of the past.
Again, if it becomes difficult, imagine how easy it would be to feel compassion for someone else that you love. If this person were in your circumstance, would you find it easier to offer comfort?
You may find tears coming in this exercise, but they will be healing tears. So, let that be okay, and complete the exercise in your own time. And for the next week, imagine what it would be like to
love your self
no matter what.
Begin to notice when you judge yourself. And if you can offer yourself compassion, do so. If you are unable to offer yourself compassion,
pretend
as though you are compassionate toward yourself. Consider what would it be like to love yourself even when you're angry, insecure, irritable, and selfish? Would you be more able to
discover and pursue your life purpose
if you loved yourself more? Just begin to imagine it!
Melanie Votaw is the creator and instructor for the online course Discovering Your Life Purpose: Living the Life You Were Born to Live. Learn more about Melanie and her online course now.
Copyright © 2005 Melanie Votaw. All rights reserved. If you are interested in publishing this article, please email
.