Creating Your Own Healing Herbal Blends with Confidence
by
Lana J. Thomas

[ Course Reviews ]



(Audio Message from Course Instructor)




Have you considered
Herbalist Training
? Whether you wish to be the
Family Doctor
for yourself and those closest to you – or – develop and hone your skills towards creating or expanding your own healing practice, this
Herbalist Training
course is intended to help you pave a path so you may step into whatever role you desire with confidence.
This herbal training course guides you to become an herbalist, so you may...
| | |
| --- | --- |
| | Use herbs for your own personal healing and your family. |
| | Add herbalism to your existing healing practice. |
| | Start your own herbal healing business and selling your own herbal blends. |
| | Grow your own herbs and harvest them for use. |
| | Understand herbology before you decide which healing avenue to pursue. |
| | Tap into a holistic and natural resource for healing. |
This journey takes you step by step –
from
introducing you to herbs
to
preparation of herbal recipes and blends for encapsulation, teas, decoctions, extracts, tonics, and syrups.
Why Herbal Healing?
Many elements of the environment we live in compromise our immune system's defensive ability. The chemicals we use in our homes, the overuse of antibiotics and other drugs, pesticides, additives in our food, and pollutants all threaten our immune response. Furthermore, stress adversely affects the immune system by suppressing the normal activity of white blood cells and placing undue demands on the endocrine system, as well as depleting the body of needed nutrients. The result is impaired healing ability and lowered defense against infection. The risks of infections, disease, and inability to recover are then magnified.
If you give the body what it needs, it will heal itself.
By
challenging
diseases in bodily systems or organs with specifically related whole herbal blends, you assist the body's natural ability to fight off disease while simultaneously building the immune system itself. That is the beauty of the healing intricacies of herbs; if you give the body what it needs, it will heal itself.
The benefits of herbs and this Herbalist Training online course…
Empower yourself with the knowledge to self heal using herbs. Using herbs also requires you take a more active role in your health. Don't leave your health care in the hands of a stranger!
Herbs are an economic alternative to many pharmaceuticals drug options.
Herbs are safer than many prescription drugs. You won't find many warnings about "addiction" or "side effect" with herbs.
Herbal blends are nature's glorious gift to be used to maintain health, for prevention, and for healing.
Herbs are safe, non-chemical, and non-synthetic in whole form.
Herbs are readily accepted and used by your body.
Herbs are proven effective and a natural whole body approach to healing.
Your body actually needs herbs. That is why they are a large part of our lives and environment.
Discover herbal recipes and blends this herbalist has guarded for years as family secrets.
So you want to become an herbalist?
This herbal course will support you in this quest whether you want to...
Create a small family medicine cabinet growing outside your backdoor. Or...
Explore capitalizing on the vast opportunities of growing herbs for the commercial market
This herbalist training course also provides herbal recipes and blends for specific diseases that may be troubling you, principles of growing and using herbs, and suggests paths you could take in the wonderful world of herbalism.
In this herbal course, you will explore topics like:
To Grow or Not to Grow?
Healing Herbs You Can Cook and Eat
Cultivation of Herbs for Profit
Cutting, Gathering and Drying Herbs
Reputable Suppliers (if you chose not to grow your own herbs).
Therapeutic Action of Herbs
Active Ingredients in Herbs
The Preparation of Action Specific Tonic Blends
The Bodily Systems and their Functions
Herbal Remedies and Recipes
Herbs for Heart Health and Healing
Role of Herbs in Digestion
An Herbal Colon Cleanse Recipe
Herbal Blends for the Urinary System
Herbs that Help Build Strong Bones; Herbs for Arthritis
Herbs for Pain
Herbal remedies for a variety Lung Dis-eases
The Spiritual Aspects of Herbs
Just take a look at some of the
testimonials
sent in about this course...
<! - - testimonials scroller - - >
(move mouse over text to pause)
And much more! These lessons are packed with information and valuable resources.
18 Lessons
[mouse over to see course syllabus]
Recommended Course Pace:
Weekly
| | |
| --- | --- |
| | Holistic Expressions |

---

Ezine includes holistic articles, meditations and special offers.

(Privacy policy – we do not share this information with others).
Begin your journey towards becoming an herbalist today! Have each lesson of this Herbalism Course delivered to your email inbox on the start date and at the frequency of your choosing by clicking the
Enroll Now
button.



Money Back Guarantee
Course Fee:
$34.95
Take advantage of our 2 for 1 Offer!
Take this Herbalism Course with a buddy. If you enroll now, you have the option to take herbalist training course with a friend for no additional course fee! The free herbalist course will be a gift from you to your friend.
Why e-learning?
Reportedly, e-learning results in a higher rate of information retention — with students demonstrating a 60% faster learning curve than those in instructor led classes. And, in contrast to a Web seminar, teleconference, or traditional class, our lesson delivery suits your lifestyle and schedule!
About the Instructor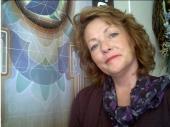 Lana J. Thomas, M.S., is a health psychologist, Shaman and herbalist. In 1985, a life after death experience propelled Lana into a spiritual search that has brought to her where she is today. She holds a deep connection to the earth and communicates with all living things openly and telepathically. She has some 30 years of research and experimentation of herbal combinations, salves, tinctures to address major illnesses such as cancer, diabetes, COPD, asthma, etc. Lana owns of a small organic acreage/berry farm and small farm winery. She loves writing, speaking, teaching and has been a speaker at national expos in Minnesota, California and Canada. She is the author of several spiritual books on energy healing, clearing, and communication with guides. She makes periodic television and radio appearances in the Midwest area. She resides in South Dakota and also raises Labradoodles. Her website is
www.herbal-mystic.com
.
Disclaimer: All material provided by Self-Healing Expressions is provided for educational purposes only. Consult your own physician regarding the applicability of any opinions or recommendations with respect to your symptoms or medical condition.