More Power to You:




Personal Power Through Self-Awareness


by Catherine Crusade

[ Course Reviews ]
Course Description
Negative thoughts diminish your power and lead you to make unhealthy choices perhaps causing you to manifest illness, people, and situations that do not serve you. The intention of this course is to support you in making choices that are aligned with your authentic self to create a fulfilling life and to live within your triune of power.
Triune, defined as three in one, symbolizes your power to:
Create
Renew
Live your purpose
This course examines these three areas in depth and guides you to use your creative tools of thought, word, emotion and action to enhance your life.
Just take a look at some of the
testimonials
sent in about this course...
(move mouse over text to pause)
Who is best served by this course?
You will be well served by this course if you are...
Wanting a more fulfilling professional or personal life.
Feeling professionally and/or personally powerless, stuck or unhappy.
Ready to manifest personal happiness and professional gratification.
You gain confidence by being your own confidante. This means being honest with yourself, asking the right questions and trusting that all the answers lie within. Through listening to that "inner voice" of wisdom, you are empowered to take a stand, be your own person and live your truth.
Course Objectives
This course supports and guides you towards self-empowerment by learning to:
Create, embrace and live your purpose.
Shift from a reactive to a responsive mindset - use your power of response to create solutions in your dealings with difficult people and work situations.
Acknowledge and alter the areas in your life in which you are overwhelmed.
Examine what symptoms you are experiencing in your body, mind and life - replace draining thoughts with inner peace for a healthier you.
Explore your relationship with God or The Universe - align with this spiritual power to recreate your life.
Learn how to shift away from beliefs that sabotage and deplete your energy - embrace thoughts that support and empower you.
Evaluate and reprogram negative programs set by your parents and teachers so you don't treat your children, employees, friends, and others this same way.
Examine the words you speak to yourself and others. Grasp the power of your words on your reality.
Finally, discover and embrace your life's purpose to create a new beginning, starring a more enriched, powerful, and potent YOU.
14 Lessons
[mouse over to see course syllabus]
Recommended Course Pace:
weekly receipt of lessons
Course Reviews
Special Course Features
Begin your journey now! Have each lesson of this course delivered to your email inbox on the start date and at the frequency of your choosing by clicking the
Enroll Now
button.



Money Back Guarantee
Course Fee:
$34.95
Take advantage of our 2 for 1 Offer!
Take this course with a buddy. If you enroll now, you have the option to take this course with a friend for no additional course fee! The free course will be a gift from you to your friend.
Why e-learning?
Reportedly, e-learning results in a higher rate of information retention - with students demonstrating a 60% faster learning curve than those in instructor led classes. And, in contrast to a Web seminar, teleconference, or traditional class, our lesson delivery suits your lifestyle and schedule!
About the Instructor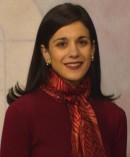 Catherine Crusade is a Career Management Consultant for a premier international HR firm based in Philadelphia. Catherine facilitates trainings and provides coaching for displaced employees of various corporations such as: Proctor and Gamble, Nortel, Unisys, Cigna, Dunn & Bradstreet and Sprint.
Catherine's interest in health and wellness led to: creating and presenting "More Power to You: Personal Power Through Self-Awareness", a workshop focused on enhancing self-esteem, co-hosting a health related television talk show, leading seminars for Career Track addressing self-esteem and stress management, and developing an international business to market nutritional products.