| | |
| --- | --- |
| Online Nutrition Course | |



The Healing Power of Food:
Conscious Eating
by Julianne Koritz, RD, licensed dietitian/nutritionist

[ Course Reviews ]
Course Description
Create an enjoyable relationship with food by focusing on nurturing the body, mind and spirit and less on traditional dieting. Learn how conscious eating can be a key ally in healing your body and life by strengthening your immune system and increasing your energy level.
While many factors may be influential into your feeling well - or not well, most people understand that food intake is a key component to a healthy body and life. The right balance of nutrients daily can boost the immune system enabling it to overcome illness, infection or disease. The right amount of protein, for example, can help eliminate late afternoon slumps.
Embrace foods that heal the body! Lessons address common health complaints and offer up remedies for issues such as: Chronic Fatigue Syndrome, memory loss, joint pain, depression, anger, and weigh management, etc.
Just take a look at some of the
testimonials
sent in about this course...
(move mouse over text to pause)
Who is best served by this e-course?
Those experiencing frequent colds, infections and energy lulls, which could be well caused by a weak immune system.
Those seeking to learn what nutrients are missing from their daily diet and how to build up their immune system.
Those who seek to feel more physically and mentally energized.
Those wanting to nurture themselves and their family with healing foods.
Healing with food is the most natural form of holistic medicine! Those seeking to strengthen their immune system and increase their energy level will be well served by this online nutrition course developed by Julianne Kortiz, a registered, licensed dietitian and member of the American Dietetic Association (ADA).
Course Objectives
This nutrition course guides and supports you in creating a nutrition rich diet plan by learning to calculate your own body's needs through nutritional analysis of foods and nutrition education. Then integrate your own nutritional needs for optimal health:
Create a blueprint for nourishment and health in your life.
Learn what constitutes a nutritionally complete diet plan.
Gain awareness of the nutritional imbalances in your diet.
Set personal nutritional goals.
Evaluate and adapt your own diet plan to accomplish these nutrition goals.
Build an exercise program that works for your lifestyle.
Make food choices that enhance your whole body's energy system.
Understand how to cook healthy meals with appropriate foods.
Prepare recipes and grocery lists for healthy eating.
18 Lessons
[mouse over to see course syllabus]
Recommended Course Pace:
weekly receipt of lessons
Course Reviews
Special Course Features
Begin your journey now! Have each lesson of this course delivered to your email inbox on the start date and at the frequency of your choosing by clicking the
Enroll Now
button.



Money Back Guarantee
Course Fee:
$34.95
Take advantage of our 2 for 1 Offer!
Take this course with a buddy. If you enroll now, you have the option to take this course with a friend for no additional course fee! The free course will be a gift from you to your friend.
Why e-learning?
Reportedly, e-learning results in a higher rate of information retention - with students demonstrating a 60% faster learning curve than those in instructor led classes. And, in contrast to a Web seminar, teleconference, or traditional class, our lesson delivery suits your lifestyle and schedule!
About the Instructor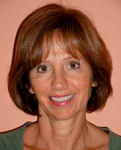 Julianne Koritz is a Registered Dietitian and a Licensed Dietitian/Nutritionist in private practice. She is also a Certified LEAP Therapist – for food sensitivity. She presents programs in low-fat cooking, diabetic and cardiac diets, weight management and nutrition. In her practice, she counsels corporate and private clients in developing personalized nutritional programs, utilizing LEAP (the Lifestyle Eating And Performance Programs) for patients who suffered from chronic migraine headaches, IBS or both. She holds a Masters in Science with emphasis in nutrition and is a member of the American Dietetic Association. She is a member of the American Dietetic Association. Her web site is
nutritioncoach.usana.com
.