Aura Exercise
In
lesson 2
you were asked to print out the human shape clip art provided and using crayons, color pencils, or paints to build up layers of color around the image to form the aura. How did you do? I'd like to share this completed version of that exercise so you may check your results against mine.
Using your aura image (or mine), now draw in the chakras in the appropriate place/colors, and then label each one.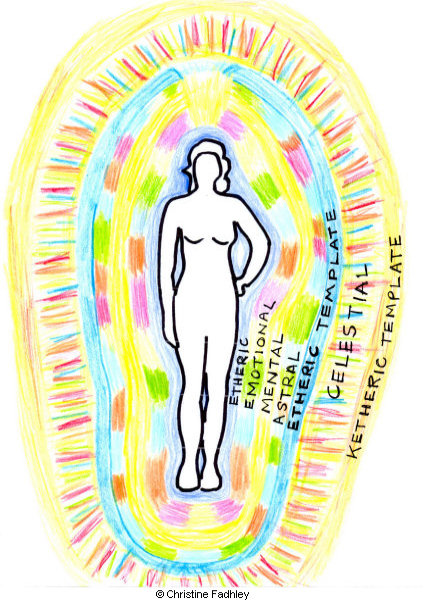 If you are not already enrolled in this
healing course
, you are invited join in today!