Chakra Drawing
In
lesson 3
, you were asked to add the chakras to your aura drawing. How did you do? I'd like to share this completed version of my chakra drawing so you may check your results against mine.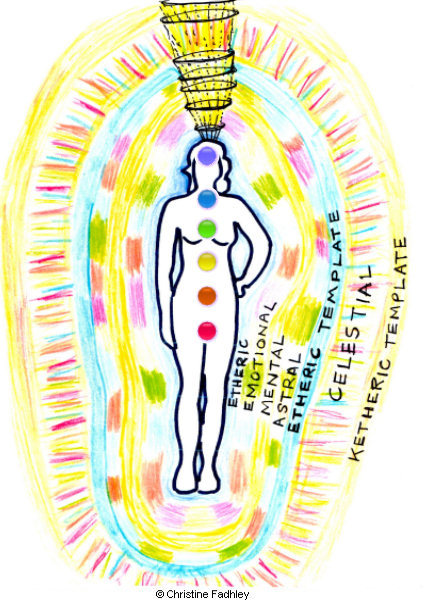 If you are not already enrolled in this
healing course
, you are invited join in today!
How did your chakra drawing exercise results look?