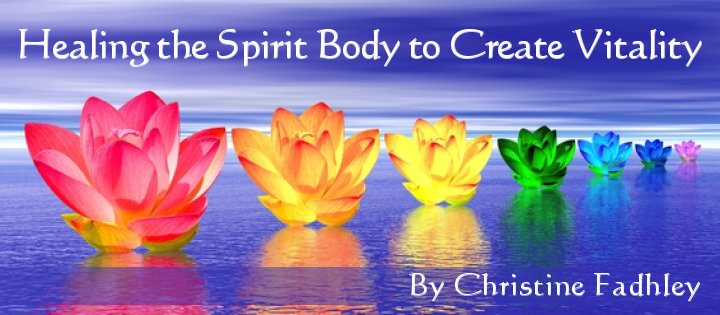 Healing the Spirit Body to Create Vitality
By Christine Fadhley
The lessons in this self-healing course empower you to understand and learn how to manage and heal your own aura health and thus gain the key to increased vitality. When the Spirit Body (which includes the aura and chakras) is torn, unbalanced or blocked, the physical body is vulnerable to illness or disease. Left untreated, this can hinder healing and wellbeing. Learn more.
You have been invited by Self Healing Expressions
to review Christine Fadhley's audio on:

Opening and Closing of Chakras

Christine Fadhley, author and instructor of Healing the Spirit Body to Create Vitality discusses the chakras and why opening and closing them is important in this informative audio.


Audio on why we Open & Close our Chakras

(4:24 min.)



Your browser does not support the audio element.


(You can save this audio to your computer by right-clicking the title.)
Background music Father, Father by Kurt Van Sickle. Used with gratitude and permission.