Are You Blocking Your Manifestation And Healing Abilities?

The Power of Visualization:
Tools for Manifestation and Healing
By Amie Lynn Escher
Enroll Now!
Empower Yourself!
Create visions with the potential to heal and manifest awesome outcomes for yourself!
Replace negative or anxiety producing thoughts and visions with amazingly positive ones.
Discover and practice the elements of a GREAT visualization.
In this 13 lesson course, you will discover powerful tools and techniques for manifestation and healing. After understanding how your amazing mind actually works and the role you play in creating a given outcome, you will be guided to create a powerful visualization practice for yourself!
In these lessons, you will discover:
How your mind really works.
Your role as a powerful creator.
Simple instructions to a regular meditation practice, which will support you for your visualization practice.
How to recognize when you block your own manifestation and healing abilities.
Solutions to transcend such obstacles.
How to create quick results through proven visualizations for creation and healing.
How to track your progress to give you the confidence to persevere.
Lessons include a mix of instruction, inspiring case studies, and exercises in the form of downloadable worksheets, interactive webtools, printable forms, PDFs and/or audio guided meditations. This course also comes with wonderful "bonuses" listed below this.
This course includes:
Downloadable Audios



Guided meditations
(Various lessons)
Interactive Web Tools



(Various Lessons)
Downloadable PDFs




(Various lessons)
13 Lessons


[mouse over to see course syllabus]




Course lessons arrive in your inbox on your PC or device, starting on the day and at the delivery pace you select. You will find links to webtools, bonuses or extras within the lesson.
Look What else Comes with this Course!
Cognitive Distortions PDF

by Amie Escher
Discover how you personally distort your perception of a given situation so you can take steps to alter your internal conversation with yourself!
(Access in lesson 2)
Guided Meditation Audio ~ Intention Visualization with Affirmations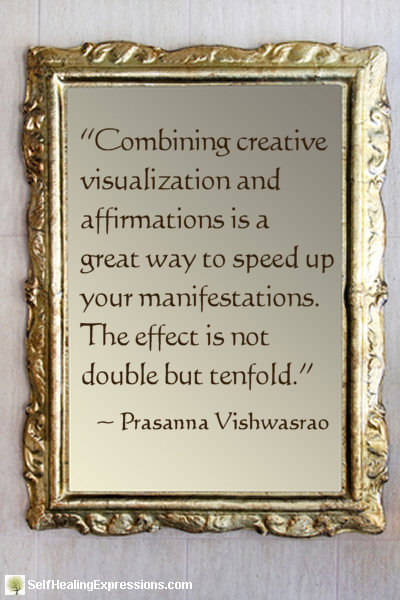 Audio by Amie Escher
| | |
| --- | --- |
| This meditation guides you to blend an affirmation with your intention to add extra punch to your visualization. (Downloadable, access audio in lesson 8) | |
Guided Meditation for Healing Intentions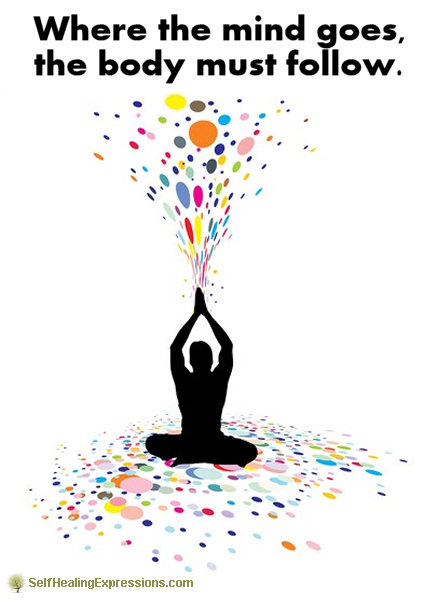 Audio by Amie Escher
| | |
| --- | --- |
| This particular guided meditation guides you to create healing intentions using images instead of affirmations for your visualization. (Downloadable, access audio in lesson 9) | |
Intention, Goal, and Affirmations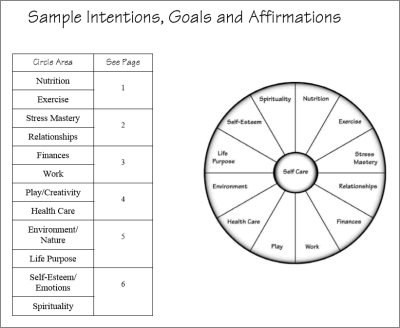 by Amie Escher ©
Edit, print and post affirmations and intentions for each area of your life;
edit these to resonate with your personal path. (Access in lesson 13)

[7 pages]
Free Quotes Book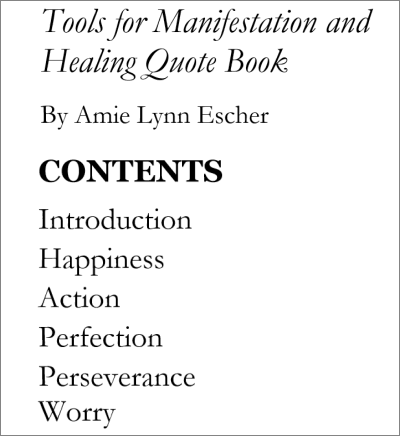 | | | |
| --- | --- | --- |
| This inspiring ebook, Tools for Manifestation and Healing Quotes, was created specifically for students of this course by course author and instructor Amie Escher. These carefully selected quotes followed by though provoking comments can help you reflect on your progress, actions, and keep you motivated in the days to come. (Access in lesson 13) | | [50 pages] |
Two Integrative Guided Meditation Movies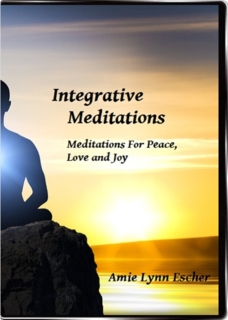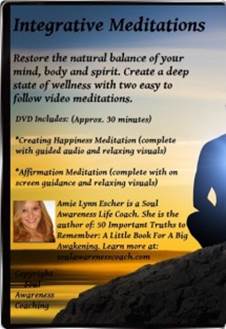 Restore the natural balance of your mind, body and spirit with two guided meditations by Amie Escher. You have the option to listen to the audio while you focus on the images on your screen or close your eyes and sink into the moment. Either way, Amie's calming voice guides you on a healing journey inward. There are two meditations for 30 minutes of calm and inner peace. In the "Your Authentic Self" meditation, Amie makes use of relaxation techniques followed by inward exploration of values and intentions; this is followed by a series of powerful affirmations. In the second meditation, you are guide through the chakra system for clearing and rebalancing; this too is followed by a series of powerful affirmations. ((Downloadable, access in lesson 13)
| | |
| --- | --- |
| Course with extras valued at: | $247 |
| | Enroll Now! |
| Your price: | $47! |
There is no risk to purchasing this course, since it includes a 60 day 100% money back guarantee. If you are unsatisfied with this course, just email us and we'll issue a full refund. We want our customers to be happy with our courses.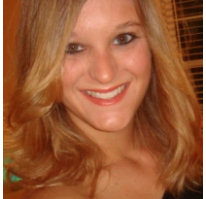 Amie Escher, Msc.D. is a life coach specializing in
Soul Awareness
. With this specialization, she helps clients shape their spiritual life purpose, open divine communication channels between Angels and Spirit Guides, undo limiting beliefs, and helps clients learn to trust intuitive guidance. Escher holds her Doctorate degree in Metaphysical Science and an Ordained Ministers Certification. She is also the author of
50 Important Truths to Remember: A Little Book for a Big Awakening
and a Certified Reiki Practitioner. Her personal mission is to provide a universal awakening of our higher selves through life changing services, courses, and workshops. Her Self Healing Expressions course is
The Power of Visualization: Tools for Manifestation and Healing
.