Deep Inner Healing with the Aramaic Beatitudes
Breathing with the Divine Breath: Deep Inner Healing in The Beatitude Way



by Rev. Elizabeth A. Reed, Ph.D.
with Neil Douglas-Klotz, Ph.D.

[ Course Reviews ]



(Audio Message from Course Instructor)



Course Description
You are invited on a journey of deep inner healing in "The Beatitude Way." The "Beatitude Way" is a way of healing, a way of connecting deeply within – to honor and respect
all parts of yourself.
The Beatitude Way guides you towards acknowledging deep pain, and to experience the uniting of self
with
Self.
Studying the Beatitudes Meaning
The word "beatitude" can simply mean "happy" or "blessed," yet many people associate the word specifically with a set of teachings given by Jesus to his followers. The Beatitudes are found in the Christian Scriptures and comprise a portion of a sermon that Jesus (Yeshua) of Nazareth gave as a young Jewish rabbi/teacher in the beginning phase of his public teaching. Many scholars as well as Christian believers believe that the Beatitudes contain the
essence
of Yeshua's entire message.
Many people grew up with the "old and familiar" King James Version, of the Beatitudes.
Matthew 5:2-10
King James Version

2 And he opened his mouth, and taught them, saying,
3 Blessed are the poor in spirit: for theirs is the kingdom of heaven.
4 Blessed are they that mourn: for they shall be comforted.
5 Blessed are the meek: for they shall inherit the earth.
6 Blessed are they which do hunger and thirst after righteousness: for they shall be filled.
7 Blessed are the merciful: for they shall obtain mercy.
8 Blessed are the pure in heart: for they shall see God.
9 Blessed are the peacemakers: for they shall be called the children of God.
10 Blessed are they which are persecuted for righteousness' sake: for theirs is the kingdom of heaven.
The above is only
one
translation of Jesus' words, a translation based on Greek manuscripts which were translated over the centuries from one language into another – into Latin, German, and then into various forms of the English language. However, Jesus did not teach in Greek, Latin, German, or English. He spoke and taught in Aramaic. In the Temple, he would have spoken Hebrew – a sister language to Aramaic, which was the more formal language for the Temple.
And he would have spoken in Aramaic, the common language of the day, in his more informal teaching settings, such as on a Galilean hillside with a group of believers gathered to hear his message. In the Sermon on the Mount, Aramaic would have been the language Yeshua used to deliver his teachings.
In this Beatitudes course, you will look at these sayings of Yeshua through the lens of his native language Aramaic.
Who is best served by this e-course?
You will be well served by this course if you are...
Interested in Christian mysticism.
Open to different meanings, understandings, spiritual practices, and life energy inspired by these teachings in their original form.
Interested in learning and practicing a wide array of guided meditations for connecting with Divine Breath for healing and inner peace.
Just take a look at some of the
testimonials
sent in about this course...
(move mouse over text to pause)
Course Objectives
The "Beatitude Way" is living daily through joys and challenges while breathing with conscious connection to Divine Breath.
This course delves deeply into the Aramaic version of the Beatitude teachings.
Examine various key words of the Beatitudes - as translated from the Aramaic language.
Employ spiritual practices to connect deeply with the Divine Presence… the Divine Breath.
Honor the Divine Feminine who provides insight and leads us to transformation and healing.
Embrace the "beatitude way "of compassionate presence - to honor and care for yourself and others.
Discover the "beatitude way" to deal with inevitable life difficulties -- to bring new perspective and comfort.
Throughout the lessons, you will also be guided by Rev. Elizabeth Reed with downloadable audio meditations to practice connecting with the Divine Breath.
13 Lessons
[mouse over to see course syllabus]
Recommended Course Delivery Pace:
weekly receipt of lessons
40 Audio Guided Meditations
By Rev. Elizabeth Reed

Rev. Reed helps this ancient prayer come to life with 20 downloadable guided meditations. Listen to these audios again and again at your convenience, well beyond your completion of these lessons.
Access provided in lessons.
Online Journaling Tool for Course Work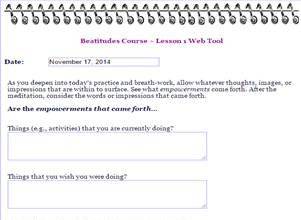 Journaling tool to record insights and impressions after each lesson's meditations. Print your answers as a record of this coursework.
Access provided in lessons.
Selected Videos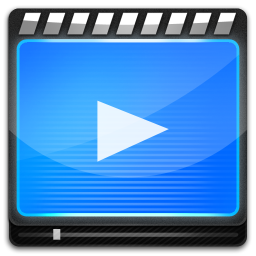 Select videos to deepen your learning. Listen to video clips of teacher and author Neil Douglas-Klotz. His work has helped many deepen or revive their faith by discovering the nuance of the Aramaic language which Jesus spoke.
Access in various lessons.
Begin your journey now! Have each lesson of this course delivered to your email inbox on the start date and at the frequency of your choosing by clicking the
Enroll Now
button.
Money Back Guarantee
| | |
| --- | --- |
| Course with extras valued at: | $237 |
| | Enroll Now! |
| Your price: | $47! |
Neil Douglas-Klotz, Ph.D. is an international author in religious studies and somatic psychology. He is a senior teacher in a Western branch of Sufism and founder of the International Network of the Dances of Universal Peace. For ten years, he taught on the faculty of Matthew Fox's Institute for Culture and Creation Centered Spirituality. Currently residing in Edinburgh, Scotland, he co-directs the Edinburgh Institute for Advanced Learning. He has authored
Prayers of the Cosmos: Meditations on the Aramaic Words of Jesus
,
Desert Wisdom
,
The Hidden Gospel
,
The Genesis Meditations: A Shared Practice of Peace for Christians, Jews, and Muslims
, and
The Sufi Book of Life: Meditations for the Modern Dervish
. His web site is
www.abwoon.com
.
The Rev. Elizabeth A. Reed, Ph.D. is a psychotherapist and spiritual counselor in private practice and directs the non-profit Shalem Center in Ohio, dedicated to wholistic healing and growth of individuals and organizations. Over the past seven years, Shalem Center has developed a partnership with Douglas-Klotz' Abwoon Study Circle, supporting its work in North America. Elizabeth is an ordained minister in a mainstream denomination as well as within a Western Sufi path. She has published a number of articles in religious journals, many focusing inclusive language concerns and psychological issues for women in the church. A lifelong spiritual seeker, she has found great meaning through studies with Dr. Douglas-Klotz and wrote this course at his suggestion and with his collaboration. Her site is
www.shalemcenter.org
. She is the creator and instructor of these Self-Healing Expressions eCourses:
Breathing with the Divine Breath: Deep Inner Healing in The Beatitude Way
co-created with Neil Douglas-Klotz, and
A Healing Journey with the Aramaic Lord's Prayer: Reclaiming the Mysticism of Jesus through His Native Language
co-created with Neil Douglas-Klotz.