How to Invite the Goddess into Your Life!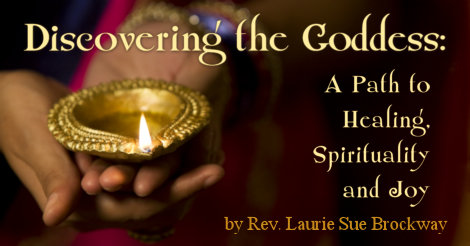 (Audio Message from Course Instructor *)
Goddess Course Description
You are invited to the world of the Goddess.
She
is known by many names and faces, from many traditions and cultures but she does not ask you to give up the faith you were born into or the spiritual beliefs you cherish. Rather, She comes into your life in addition to any other form of spirituality you hold dear.
She
comes to enhance who you already are and open a new way for you to see and know yourself; to heal and enrich your spiritual journey.
Discover the Goddess and how her wisdom and power can help heal, inspire and uplift you, your relationships and the world.
You will also be guided to connect to the divinity within and to claim your sacred feminine power.
Who is best served by this e-course?
If you have been earnestly searching for the
Her
in your spiritual pursuits, it is probably no accident you have been guided to this page. Or, perhaps you are familiar with
Her
but want to deepen this connection. In either case, this course is likely to empower and intensify your spiritual journey.
Goddess Course Objectives
On this inspiring and healing journey with the Goddess, you will...
Explore the history of the Goddess.
Learn about the cultures and traditions that honor Her today.
Meet Her in many forms, and by many names.
Undercover where She is honored in various world religions including: Buddhism, Christianity, Judaism, Hindu, Native American, and elsewhere.
Practice healing rituals and exercises that can support you in all areas of life.
Identify your own personal way of connecting with the Divine Feminine.
Receive sacred blessings, insights and knowledge.
Enter the sacred circle of her love and protection to meditate, and plan your life's dreams.
And when you are ready, you will be invited to step into the Temple of the Goddess to connect deeply with her through your heart and soul.
Special Course Features and Add Ons
With this course, you will also receive access to:
Access to "Special Course Features" provided in the email lessons as you proceed through the course.
Just take a look at some of the
testimonials
sent in about this course...
(move mouse over text to pause)
13 Lessons
[mouse over to see course syllabus]
Look What else Comes with this Course!
Searching for the Divine Feminine:
Looking for Aspects of Her Between the Lines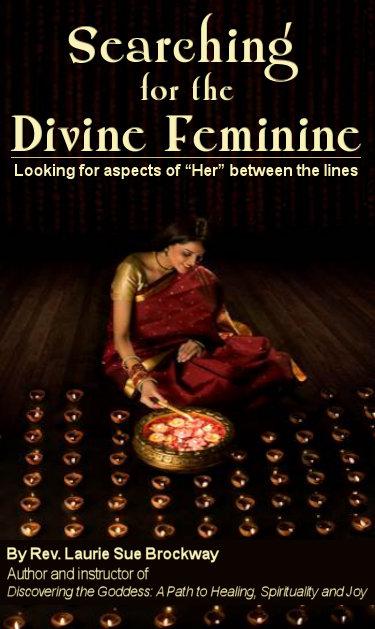 By Rev. Laurie Sue Brockway
As we desperately seek balance and peace on our planet, and in these times of deeply disturbing and frightening world events, many of us are searching for what's been missing in modern life. And I believe one of the most important missing pieces of our lives has been The Sacred Feminine – not instead of, but in addition to The Sacred Male.


Downloadable PDF (25 pages)
(Access in lesson 13)
Video Interview of Rev. Laurie Sue

A television interview with author Rev. Laurie Sue includes a spotlight on the Divine Females.
(Access in lesson 3)
We Could All Use A Fairy Godmother:
How to Embrace the Magic of Believing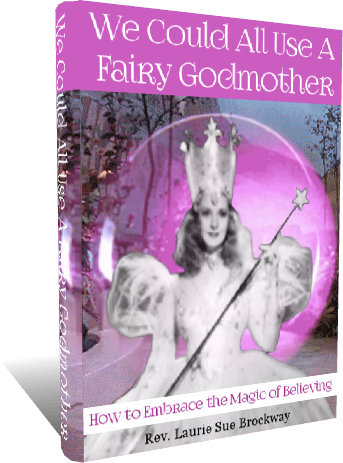 By Rev. Laurie Sue Brockway
Believing in magic is essential for creating a life of our own choosing. It helps us to remember that we live in an unlimited universe where anything is possible. It also makes life fun, and more interesting. It's time to let magic back into your life, let this ebook support you especially if one of the below rings true for you...
You are feeling the need for a change in careers.
You've lost hope in finding your true love.
You are looking in the magic mirror and hearing "You could use a little freshening up" instead of "You are the fairest in the land."
You've forgotten how to let your imagination run free and how to trust in the abundance of the universe.

Downloadable PDF (21 pages)
(Access in lesson 4)
Transform Negativity by Embracing
Lakshmi's Dark Twin, Alakshmi
By Rev. Laurie Sue Brockway
Lakshmi, the Goddess of Good Fortune, has a sister named Alakshmi. Alakshmi is the complete opposite of her beautiful sibling. She is considered a Goddess of Misfortune. It is generally believed that where there is trouble, poverty, misery, and calamity, there's Alakshmi. Before you can fully appreciate the Goddess Lakshmi, you must first reckon with her sibling, Alakshmi. But banishing Alakshmi is not a job for the weak-hearted. This ebook guides you to courageously acknowledge your own dark sides, open yourself to their lessons, and discover ways to embrace, heal, and release the darkness.


Downloadable PDF (44 pages)
(Access in lesson 11)
Just Ask Lakshmi:
Praying to the Goddess of Fortune
Heal Financial Worries, Magnetize Money, & Invite Opportunities
By Rev. Laurie Sue Brockway
Worshipped by Hindu people in all corners of the globe, Lakshmi is the Hindu Goddess of Fortune. Lakshmi is also worshipped world-wide by adoring devotees and fans who take an interfaith or Goddess-based approach to religion and spirituality. Lakshmi is a Universal Goddess who can be called upon by anyone of any faith who chooses a spiritual focus for bringing more good fortune into their lives. In this powerful eBook, Just Ask Lakshmi, Rev. Laurie Sue recounts her personal story with Lakshmi and shares dozens of ways that you can invite the Goddess of Fortune into your life.


Downloadable PDF (75 pages)
(Access in lesson 9)
In the Goddess Temple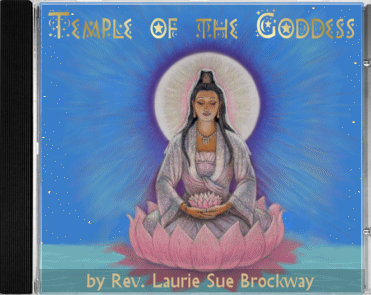 Meditations
by Rev. Laurie Sue Brockway
Students of this course are invited to the Temple of the Goddess. In this digital temple, find a number of ways (and rooms) to connect with the Goddesses and commune with the Goddess Within. In some rooms, Rev. Laurie Sue's assuring voice guides you on inward journeys to deepen your connection with Her.




(Access in lesson 13)
| | |
| --- | --- |
| Course with extras valued at: | $237 |
| | Enroll Now! |
| Course fee: | $57 |
Recommended Course Pace:
weekly receipt of lessons
Begin your journey now! Have each lesson of this course delivered to your email inbox on the start date and at the frequency of your choosing by clicking the
Enroll Now
button.
About the Instructor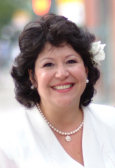 Rev. Laurie Sue Brockway is an interfaith minister and non-denominational wedding officiant who helps people get ready for love and marriage, and who blesses the unions of couples in love in unique and loving ceremonies. She is also widely known as a specialist in women's spirituality, empowerment and feminine wisdom. She is author of a number of eBooks and over a dozen published books, including
The Goddess Pages: A Divine Guide to Finding Love & Happiness.
Her popular SelfHealingExpressions.com courses are:
Discovering the Goddess: A Path to Healing, Spirituality and Joy
Find Your Spiritual Soul Mate: Transforming Your Romantic Destiny with A Romantic Resume


* © Music by Jessica Gill. Casting of the Circle from her album Ritual Music: Isis Invoked. Used with permission and gratitude.