How to Connect with Spirit Guides
Healing Whispers: Communication With Your Spirit Guides and Angels


by Linda Pendleton

[ Course Reviews ]




Course Description
If you are reading this page, it is very possible that you were guided here by Spirit. You are never alone. You are surrounded by the love and guidance of the Divine Source and spiritual Beings of Light - your spirit guides and angels who reside on the Other Side.
This course explores what is considered by some to be the paranormal, while others may consider these experiences to be extraordinary and awe-inspiring but within the norm of the human experience.
Within these mystical lessons, you are invited to explore ways you may use your innate intuitive gift to communicate with your spirit guides, angels, and deceased loved ones. You may be delighted to discover how easily you can cross the spiritual bridge between worlds and enrich your life with love, guidance, healing, and wisdom.
Intuition is a Divine gift, and communication with your spirit guides and angels may be enhanced by "fine-tuning" your psychic intuition. It can serve as a guiding force in your daily life. Learning to acknowledge, listen to, and trust the whispers that come to you from the spirit world can be invigorating to your sense of self as a spiritual being.
Who is best served by this e-course?
You will be well served by this course if you are interested in:
How to Connect with Spirit Guides
Spirit Communication; Channeling
Spirit Guides and Angels
Discovering and/or Fine Tuning Your Intuitive Abilities
Life after Death
Healing Grief
Seeking "Guidance" for solutions to problems; answers to questions and decisions
Finding Inner Peace and Contentment
Special Course Features
Just take a look at some of the
testimonials
sent in about this course...
(move mouse over text to pause)
How Thin the Veil!
150 Years of Spiritualism
by Linda Pendleton


This fascinating and well researched ebook takes the reader through 150 years of spiritualism. Take a journey back in time. You are invited to discover (or re-discover) spiritualism history of the past 150 years – including Victorian Spiritualism and how this era brought with it a profound understanding of human destiny after death. Author Linda Pendleton brings content to life by weaving her own personal stories of her friendships and connections with some well-known, well regarded and gifted mediums and healers of the 20th century. In looking back, there are lessons to take us forward!

Access in Lesson 3



87 pages
A Loving Presence:
Signs and Symbols from Your Angels and Spirit Guides
by Linda Pendleton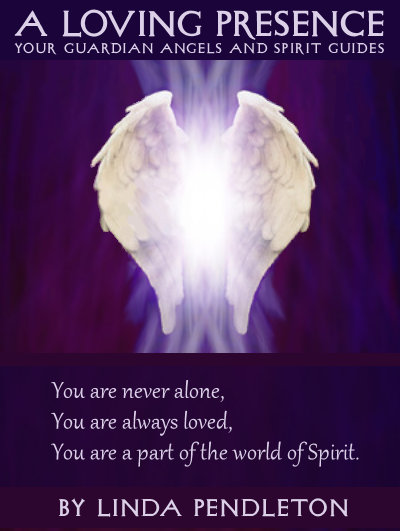 Your guardian angels, spirit guides and even deceased loved ones are indeed your spiritual teachers and helpers. They are there for you in times of need but also provide love and inspiration. This ebook will guide you to discover, develop and fine-tune your awareness of the loving presence which accompanies you daily. Wonderful real life stories help to unlock the secrets of spiritual communication. Explore the signs and symbols sent by the spirit world and the beneficial messages they carry. Discover how these beings of love can guide you towards profound happiness, comfort, precious guidance, healing and love.

Access in Lesson 5



43 pages
The Shaman Speaks: Spiritual Protection
by Shaman Maggie Wahls, RMT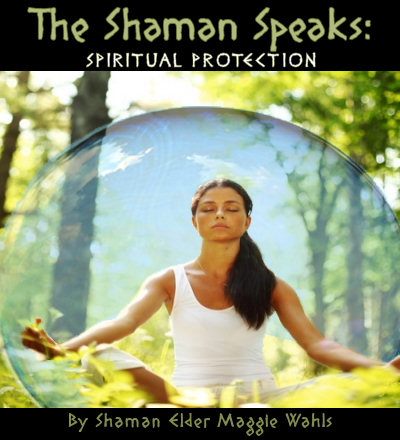 If you've ever felt vulnerable to a psychic attack – or drained by a person or location, this compelling ebook by Shaman Elder Maggie Wahls provides fascinating insights and soul-lutions. Learn about your bubble of protection, techniques for good spiritual hygiene and more!

Access in Lesson 6



30 pages
Life Purpose Workbook
By Melanie Votaw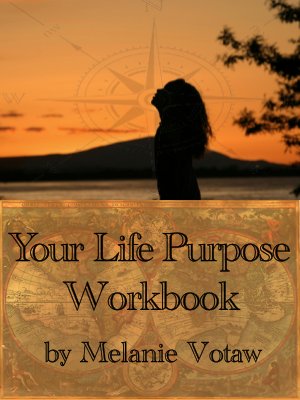 Wouldn't you love to be handed a pink slip telling you exactly what to be or do "when you grow up?" But, being "told" rather than going through the process of discovery is disempowering. It's all in the journey! This workbook contains a series of powerful exercises to use as stepping stones on your personal journey towards your life purpose. Get ready to uncover some amazing truths about yourself!

Access in Lesson 9



24 pages
Messages from Behind the Veil
A Comparison of Channeled Truths
by Linda Pendleton


Today's quest for spiritual understanding and enlightenment is really no different than that of another century. We still ask the same questions that have always been asked. Who are we? Why are we here? What is our purpose? This ebook is a collection of "messages" from the Other Side. The messages are provided to us by various Spirit Guides through their Mediums or Channels. Their messages provide insight, perspective, and comfort. Observe and note the parallels in these messages, and see what wisdoms and truths await you.

Access in Lesson 10



20 pages
Charting Your Intuitive Experiences:
To Heal, Solve Problems, Make Spiritual Contact and More!
by Linda Pendleton


This downloadable workbook will help you review key course concepts to chart and discover how you tap into your intuition in order to:
Solve problems faster and easier.
Make spiritual contact.
Heal.
Achieve greater personal enlightenment.
Tap into your own inner wisdom.
Intuition is innate and a natural part of life. Many of us ignore, block, deny, or simply do not tap into this valuable resource. But why do so with a resource that can be used to help heal, solve problems, and make spiritual contact with deceased loved ones or spirit guides? This workbook is designed to help you understand and identify classic types of intuitive abilities (as well as not so common intuitive abilities), and guide you to actively tap into this valuable resource.
Access in Lesson 15



21 pages
Grief: Coping with Holidays and Other Celebration Days
by Marty Tousley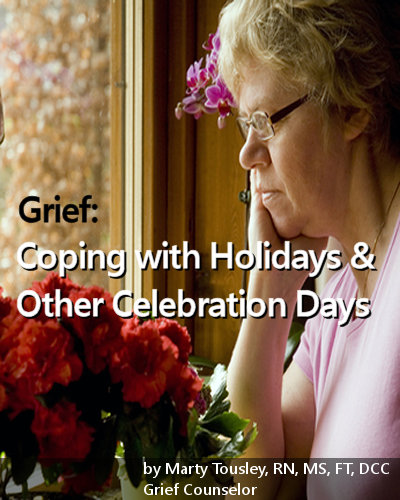 Many struggling grief have found support in this popular ebook by grief counselor, Marty Tousley. When you're in the midst of pain, and the rest of the world wants to gather and celebrate, you need to find ways to manage your pain and get through the day or the season with a minimum of stress. This 16 page PDF guide was created for this purpose.

Access in Lesson 16



16 pages
Course Objectives
This course will guide you to:
Meet your Guides and Angels through guided meditations.
Learn how to ask for and to receive "Guidance" for major and minor decisions or problems.
Learn how to open up and receive inspirational thought for creativity.
Examine the classic types of intuitive abilities including: Inspirational Thought, Clairvoyance, Clairaudience, Clairsentience, along with Clairalience.
Explore subcategories of Extra-Sensory Perception such as Prophetic Dreams, Spiritual Dreams, Automatic Writing, Psychometry, Channeling, Trance Mediumship, seeing Auras, Remote Viewing...
Recognize how your Guides and Angels communicate with you and find tune this connection.
Dialogue with Loved Ones - through the veil - be that your guide, angel, and/or a deceased loved one.
17 Lessons
[mouse over to see course syllabus]
Recommended Course Delivery Pace:
daily receipt of lessons
Respond to this invitation to connect and communicate more deeply with your spirit guides, angels and higher self. Have each lesson of this course delivered to your email inbox on the start date and at the frequency of your choosing by clicking the
Enroll Now
button.
| | |
| --- | --- |
| Course with extras valued at: | $257 |
| | Enroll Now! |
| Your price: | $57! |
Linda Pendleton, medium and award winning author, has written in a variety of genres: nonfiction, mystery novels, comic book scripting, and screenplays. She coauthored nonfiction and fiction with her late husband, renowned author, Don Pendleton, including the popular nonfiction book,
To Dance With Angels
, and
Whispers From the Soul
. Her other nonfiction books are
A Walk Through Grief
;
Three Principles of Angelic Wisdom, the Spiritual Psychology of the Grand Spirit, Dr. Peebles;
and
A Small Drop of Ink
. Linda's website explores the spiritual psychology of Dr. James Martin Peebles – from both his terrestrial life and his life on the other side – along with other facets of spirit communication. A native Californian, Linda is a former member of The Authors Guild. Although most of her time is devoted to her love of writing, she also enjoys the exploration of her family's genealogical roots. She has authored a number of popular Self Healing Expressions courses and ebooks over the years.