Do you know why you are here on the planet? Your Human Design Chart Reveals Why...
Decoding Your Human Design: Revealing Your Soul's Song



by Bonnie Schwartzbauer
Human Design Course Description

Once you've uncover the true you, you can rapidly tap into your unique strategy for fulfilling work, loving relationships, abundance, health and well-being. You can live a life that is rich with creativity, spirituality and authenticity. ~ Bonnie Schwartzbauer, Human Design Specialist

Deep within our DNA lies a hidden code, a map that determines who we are and what we can become. This map or Human Design Body Graph is calculated using your birth:
And is a synthesis of:
Eastern and Western Astrology
Chinese, I'Ching
Kabbalah
Hindu Chakra System
Quantum Physics
Your Human Design chart is specific to you and it reveals why you are here on the planet. This course guides you to discover your own personal design, and empowers you to understandyour energetic signature or power. When you look at yourself energetically, it can be life changing! Discovering and honoring your energetic power, enables you to tap into your abilities and purpose so you can be the best you can possibly be.
Human Design also sheds light on your:
Life theme
Role
Best strategies for conflict and upset
And more!
Once you understand and honor your own makeup or design, you can begin to understand and honor yourself in a wonderful new way.
Special Course Features
This Human Design course guides you to discover your:
Personal energy signature and profile
Best Strategy for addressing conflict and upset
Signposts of resistance
Unique gifts, talents, and life purpose
Human Design was founded by the late spiritual teacher Ra Uru Hu. It is considered an intersection of science and spirituality. A Human Design chart offers direction and counsel on how you can deal with challenges in your life and is an accurate guide to your personality.
12 Lessons
[mouse over to see course syllabus]
Recommended Course Delivery Pace:
daily receipt of lessons
Respond to this invitation to decode your personal human design and discover the map of your soul. Have each lesson of this course delivered to your email inbox on the start date and at the frequency of your choosing by clicking the
Enroll Now
button.
Money Back Guarantee
Course with extras valued at:
$337


Your price:
Enroll Now!


Current Sale price:
$47!
Rose Energy Tools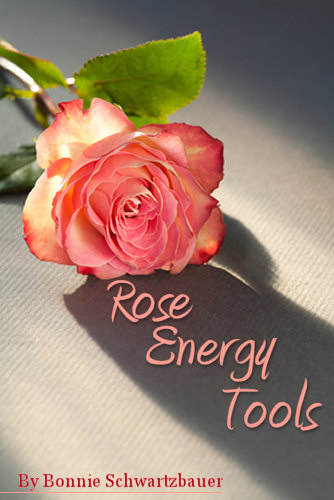 Roses have the highest energy frequency of any flower and therefore are a great tool for energy work. In this report, discover eight ways to use an imaginary Rose as an energy tool including:
Personal Grounding
Creating a Boundary or Protection Rose
Manifesting with Roses
Releasing Energy Back to Others
Releasing Energy of a Specific Person
And more!

11 pages


Access in lesson 4
Gene Keys Golden Path: The Activation Sequence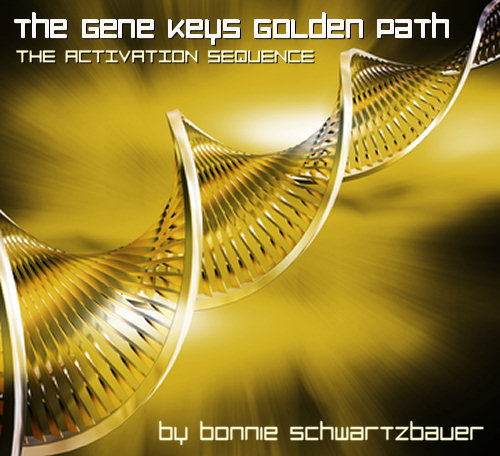 The Gene Keys Golden Path is a journey into the expression of your unique consciousness focusing on life purpose, relationships, and prosperity through the gifts and shadows of the Gene Keys (Gates) to bring simplicity, balance, and peace to life. In this report and workbook, you will begin an exploration of this path to discover deeper meaning to your life work and purpose.

Prepare yourself to:
Become familiar with the Gene Keys.
Examine your Shadows and Gifts.
Discover your Life's Work and Purpose.
Examine your Challenge, Breakthrough, and Core Stability.
Engage your Soul in a reflective exercise.

19 pages


Access in lesson 7
Working with the Archangels: Michael, Raphael, Gabriel, and Uriel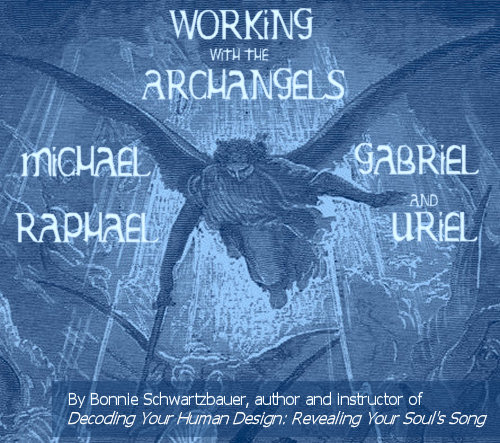 The Archangels look after the affairs of earth and support, assist, and inspire us on our life path and in our life purpose. In this report, you will be guided to build (or deepen) your relationship with the Archangels thereby creating a deeper meaning to your life work and purpose.
Connect with the angelic realm.
Discover the angelic hierarchy.
Meet Archangel Michael, Gabriel, Raphael, and Uriel.
Develop a deep connection with the Archangels through music and meditation.
Work with the Archangels to gain insight on your life and life purpose.

18 pages


Access in lesson 8
A Free Chiron (Kiron) Reading!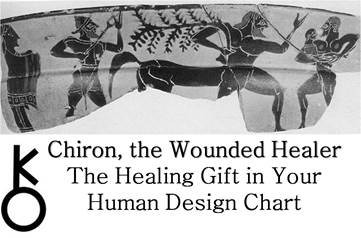 Chiron, a comet nucleus, known as the "Planet of Healing," was discovered in 1977. Chiron is also known as the Teacher of Higher Knowledge and the Rainbow Bridge between the material and spiritual realms. Often called the Wounded Healer, Chiron deals with all aspects of health, healing, spiritual growth and enlightenment.
In mythology Chiron was a centaur, a half-horse, half man creature. He was accidently wounded by a poisonous arrow that he had created and since he was immortal he could not die and consequently suffered great pain. The deep pain that he suffered is symbolic of the deep pain that each one of us experiences in our lives. Our wounding often is a result of the conditioning we received during childhood. The healing journey is the process of discovering the key, the healing gift. When the door is unlocked, and the gift is embraced, the wound is healed.
Your
Gate
in Chiron plays a key role in fulfilling your life purpose by unlocking your healing gift and showing you where you are able to teach and help others.
(Form to request your free Chiron reading is available in lesson 10 of course.)
The Journey of the Soul through the Zodiac
Bonus Report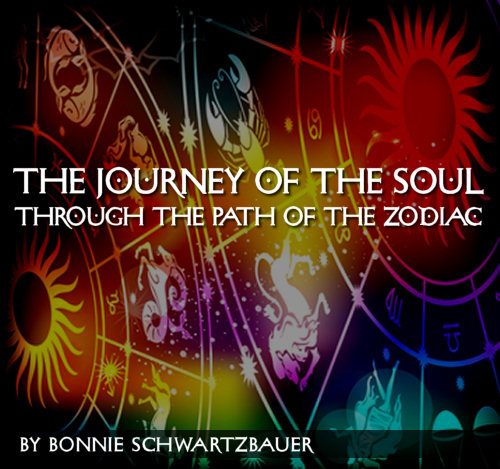 for students of
Decoding Your Human Design: The Map of Your Soul
Your Human Design Map is specific to you and it reveals your energy type, strategy, role, and life purpose. When you look at yourself energetically, it can be life changing! Discovering and honoring your energetic signature embraces, inspires and empowers your Soul.
In this report/workbook, you will
Explore the Incarnation Wheel through the examination of the astrological Zodiac
Examine the Human Design Gates associated with the Zodiac
Write a statement about your personal energy design.
Engage your Soul in a reflective exercise.
This 30 page report/workbook builds on material presented in the Bonnie Schwartzbauer's
Human Design
course. It covers each Zodiac sign, archetypal energy, and corresponding Human Design Gates. It also provides a meditation for each Zodiac sign and the respective Gate energies, and reflection on personal Gates, if any.
(Access this 30 page PDF in lesson 11 of course)
Journey of the Soul through the Planets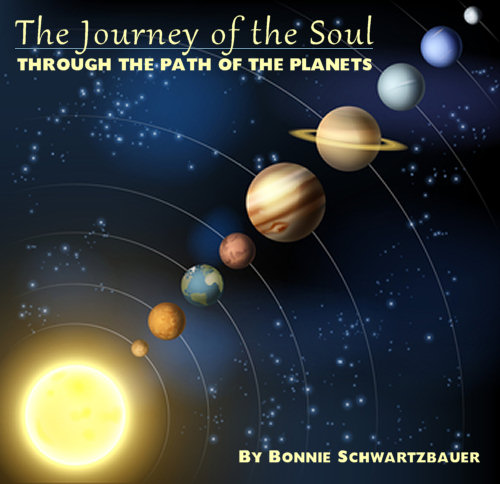 In this report/workbook, discover the Human Design Gates associated with the Planets. Students have found that having this foundational base provides a pathway to the discovery and understanding of the path of the Soul.

Prepare yourself to:
Re-discover the Planets in our solar system.
Relax into a meditation state.
Examine Human Design Gate that resides in each of your planets.
Engage your Soul in a reflective exercise.

29 pages


Access in lesson 11
Manifesting with the Faeries: Living an Enchanted Life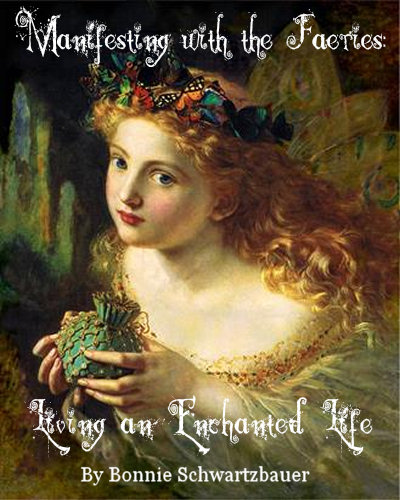 Faery lore exists in almost every culture and each region has its own race of Faeries, each with its own hierarchy, customs, and legends. Many of the ancient myths, legends, and tales hold within them the keys to understanding the mysteries of life and the universe. In this report, you will work closely with certain Faeries and learn how to manifest with the Faeries to create a life of fun, joy, and abundance.

16 pages


Access in lesson 12
Secret Facebook Group

Have your questions answered and connect with others walking this path in this secret Facebook group. Upon enrollment, request to be added as a member of this private discussion group, moderated by course instructor Bonnie Schwartzbauer.
Access:
All lessons
These 8 bonuses are valued at $130. And are in addition to the 14 bonuses (valued at $150) that come with any Self Healing Expressions course purchase!
Bonnie Schwartzbauer is a Human Design Specialist, Reiki Master and Emergence Process Leader. She has extensively studied and practice shamanism and various other energy healing modalities. Bonnie is passionate about assisting you in discovering your Human Design and supporting you in the process of deconditioning and reconnecting with your magnificent soul song. She offers deeply rich and detailed Human Design lessons to start you on your journey. In this way, you will be able to direct the unfolding of your multi-faceted magnificent Human Design in a space and at a pace that honors your spiritual journey and growth.