Finding Purpose
Discovering Your Life Purpose:
Living the Life You Were Born to Live

by Melanie Votaw






(Audio Message from Course Instructor)






Life Purpose Course Description
Is your life filled with purpose?
Every single one of us has a reason for being here on the planet right now, and every one of us has a unique contribution that no one else can make. It's the reason you were born. Are you living the life you were born to live?
Are you facing unexpected challenges these days?
Sometimes finding purpose and happiness seems to elude us. When life presents us with challenges (e.g., a layoff, under employment, financial issues, unexpected obstacles...), life is really presenting us with an opportunity to make a shift for the better.
You can re-invent yourself and your life!
When you are frustrated or discontented, one of your tasks is to befriend your discontentment, for it can become the catalyst for change and drive you toward new, more suitable goals. There are many ways to shift energy and draw in a more satisfying and happier life. Sometimes it's as simple as being asked the right questions.
Determining your life's purpose is a valuable effort that can provide a road map toward happiness.
Who is best served by this online life purpose course?
You will be well served by this course if you are in any of the following situations. . .
You need help determining a career path.
You're trying to squeeze into a job that doesn't fit quite right.
You're seeking a career and life with more meaning, happiness and joy.
You need help determining how to earn an income doing work you love.
Those at various points on the journey of discovering purpose will benefit from the content, online learner's tools and resources provided.
Special Features included with this online Life Purpose course!

NEW!
Audio Meditations
Discovering Your Life Purpose: Audio Meditations
by Melanie Votaw
Original Music by David Brunetti
Life Purpose Meditations ~
Track One: Your Old Soul Meditation
25:41 mins.
Be guided on a journey to the place where your soul resides and...
Embrace this loving part of yourself
Receive unconditional love, and
Receive a surprise gift!
Track Two: Who Will I Be When I Grow Up?
18:57 mins.
Use skills developed in the first meditation to connect with your soul to learn about...
Your deepest passions and desires
Beliefs standing in your way
Guidance about your life purpose.
Download these Life Purpose Meditations to your PC, iPad or iPod then open your eyes and heart to your true purpose.
Just take a look at some of the
testimonials
sent in about this online Life Purpose course...
(move mouse over text to pause)
Life Purpose Course Objectives
Connect with the essence of who you are. The "you" who knows no bounds, limits, or restrictions.
Explore the Future You – the You of five months and five years from now.
Determine the vocation that is tailor-made for you.
Establish ways to turn your dream into a reality that will sustain you financially and otherwise.
Create a custom made roadmap leading to the life you were born to live.
17 Lessons
[mouse over to see course syllabus]
Recommended Course Pace:
weekly receipt of lessons
Begin your journey now! Have each lesson of this life purpose course delivered to your email inbox on the start date and at the frequency of your choosing by clicking the
Enroll Now
button.
Money Back Guarantee
Course Fee:
$34.95
(This is Great Value! A live Life Purpose workshop can cost hundreds, if not thousands of dollars!)
Why e-learning?
Reportedly, e-learning results in a higher rate of information retention - with students demonstrating a 60% faster learning curve than those in instructor led classes. And, in contrast to a Web seminar, teleconference, or traditional class, our lesson delivery suits your lifestyle and schedule!
About the Instructor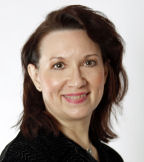 Melanie Votaw is a certified hypnotist and writer in New York City. She lives her life purposely through teaching, writing, photography, singing and dance. She has taught courses such as "Discovering Your Life Purpose" and "Creating the Life You Want" in New York City, San Francisco, San Diego, and Los Angeles. Melanie has produced and recorded two CDs based on her teachings, featuring soothing guided meditations, and she is the author of 13 non-fiction books. Of her work, Melanie says, "Helping others to discover and create work they love is a large part of my life purpose, along with opening others to their innate creativity." She is the author and instructor of the Self Healing Expressions course,
Discovering Your Life Purpose: Living the Life You Were Born to Live
.