Shaman Power Song ~

Learn how to create your own Shamanic power song in lesson 8.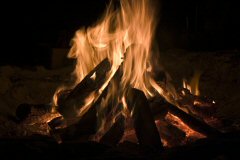 Discovering the Shaman Healer Within
Aho! Take a journey and an exploration into the worlds and the way of the Shaman. Come and sit down before the fire with the Shaman as you calm your mind and open your heart to the teachings of the Elders. As you walk the path of this course, you will re-member many skills, talents, places and people from your past that you have forgotten. Welcome to the reconnection to your purpose as healer. Let the Shaman Elder take the talking stick and listen to his words.
Lesson Eight Audio by Shaman Maggie: The Shaman Power Song
What Is A Power Song And Where Do I Get Mine?
A simple, yet very effective way to create your own shamanic power song is explain here. It is based on traditional ancient Siberian Shamanic beliefs and practices. If you are interested in manifesting anything, give this a try. Shaman Elder Maggie sings a power song for a
blessing
at the end.
If you feel called... Join this
Shaman course
, if you haven't already.
© Copyright by Maggie Wahls. All rights reserved.
Did you create your own Shaman Power Song using this technique? How did it go?
Thanks for sharing with your follow students and others.