Give a

Healing Gift

The bereaved are guided and supported through the grief process in this grief-healing e-course.
Are You Facing The Loss Of A Beloved Pet?
Explore both the myths and the realities surrounding the experience of pet loss, including why it hurts so much and how it differs from other losses in this Self-Healing Expressions email course.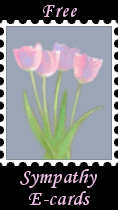 Q & A by Bereavement Counselor Marty Tousley





The First Year of Grief: Help for the Journey

Understand the nature of grief and its potential impact on all aspects of your life: physical, financial, emotional, social and spiritual. Learn how to move through grief actively and make the process of mourning a healing one. Find support and guidance in dealing with the many facets of grief.

[

Learn more

] [

Enroll Now

] [

Course Reviews

]



Dear Marty ~ Mourning the Death of a Relationship


Question:

I am facing divorce due to verbal abuse... Any books you'd recommend on grieving this type of loss? [More... ]


Dear Marty ~ What are the stages of grief?


Question:

I was wondering if you could list the stages of grief for me, as I'm trying to help a friend who recently lost her mother. [More... ]


Dear Marty ~ September 11th was a weepy day for me...


Question:

Yesterday [September 11th] was a heavy day. I found myself weepy all day as I remembered all those who died on September 11th (including a former colleague who perished in the WTC), as well as, other loved ones who've died but NOT on September 11th. Can you offer up any insight into this kind of collective grief? [More... ]


Dear Marty ~ I Saw My Deceased Husband...?


Question:

I need to know if you have ever seen someone you lost. I don't know what to think. I lost my husband a month ago, and the other day my dog went to the window and was barking and wagging his tail very excitedly. So I went to the window thinking someone might be at the gate since my dog was so excited and seemed so happy to see whoever was out there. I looked in the direction he was barking and there I saw my husband, bent over looking under my car. [More... ]


Dear Marty ~ I was nine when I lost my father...


Question:

I'm 35 years old and was nine years old when I lost my father. I live my life in a perpetual state of loss, it seems. I'm able to find a lot of joy, but it's always shadowed by an inevitable sense of sadness and loneliness. Sometimes, like right now, it just hurts and I don't know what to do with itů I guess I just want to know -- will it ever go away? [More... ]


Dear Marty ~ Should I Tell My Dad He's Dying?


Question:

We know my dad is dying of cancer but apparently he still isn't aware of the truth. I don't find this to be right. I believe he should be told so if he has things he would like to say or do he can say or do them. I don't find that my stepmother is being fair with him... My stepbrother has called to tell me that hospice is dropping more and more hints, the signs of his end are more obvious, and it is really only a matter of time now. My sister and I have decided to... [More... ]


Dear Marty ~ How can I help my grieving friend


Question:

I am concerned about a friend of mine who recently lost her mother. She naturally was devastated but has not cried in the months since her mother died. She is very worried about herself because she has not broken down and cried yet. Can you give me some words of wisdom to help her... [More... ]


Dear Marty ~ Apologizing for Expressing the Anger of Grief


Question:

In a few more days it will be ten years since I lost my wife and daughter in an auto accident. I have been in a bad headspace for the past few days and left a not-so-nice message for you in the Grief Healing Discussion Group Forum, and there is no "take it back" button. So this is my apology... [More... ]


Dear Marty ~ Grieving Child "Begging for Pity?"


Question:

My grandchild, age 7, lost her mother almost two months ago. The other children have shown some of the "documented" signs of grief, and I understand everyone grieves differently, but I am concerned for her, as she seems to be "begging" for pity much of the time. She has told me more than once that she loves all the spoiling she has been getting as a result of her mother's death. Two days ago... [More... ]


Dear Marty ~ How Do We Deal with the Empty Chair at the Holidays?
Question: I just recently lost my mother after her two-year battle with breast cancer. I feel like a piece of me died right along with her. I was always close to my mother, and she was so close with my children. I don't know how to explain the hurt I feel inside. The weather is starting to change here by getting colder, which always brings the holidays - which brings me to the question: How do we deal with the empty chair at the holidays? My mother always made a big deal out of the holidays, which I have practiced with my children. I am trying to carry on the traditions and also do the things she used to do, maybe trying to feel closer to her or at least make her proud of me. My mother was an amazing person and touched a lot of hearts. Everyone tells me I am a spitting image of her and I am just like her, and I hope so. I want to be just like my mother. I have my good days and my bad days... [More... ]


Dear Marty ~ How Long Should You Wait to Replace A Pet Who Has Died?
Question: We have purchased one of your online courses and are looking forward to starting it. One question... how long should you wait to replace your pet? My daughter recently lost Jasmine (her 13 year companion Siamese cat). It has been three weeks and she says she would like to start looking for a new pet (she had to put Jasmine down). What do you think? [More... ]


Dear Marty ~ Coping with Sleeplessness in Grief
Question: I just received the first lesson for The First Year of Grief: Help for the Journey. My mom died last August after 5 years in a nursing home and losing her right leg 2 years ago, and my dog had cataract surgery in September ... there were many problems with the left eye, and about a month ago her left eye was removed. She is doing fine now but it was all so stressful. I have had insomnia - no trouble falling asleep but only sleep for an hour or two. I have tried everything I can think of and my doctor prescribed Sonata but so far that hasn't worked. Do you have any suggestions? I will be forever grateful to anyone who can help me get some sleep [More... ]


Dear Marty ~ Teen Coping with Dad's Death
Question: I am a 16-year old boy. I found out two nights ago that my father (45 years old) passed away. I just don't know how to tell people how close we were and it's getting to me really bad. I just don't know if I can get through this. Read Marty's response here.


Dear Marty ~ Mother Loss: When Will the Crying Stop?
Question: I just wish for the day when I can think of my mom without crying. Why does it seem to last for so long? It's been 5 months since my mom passed and I still can't think of her without bawling. I've been very depressed lately and some days are better than others, but it often feels if I'm on a roller-coaster. I just want to keep it together for my daughter. I don't like falling apart in front of her. I wish there was an easy solution to all of this pain. I just want my mom back in my life. I want her to be here for me! I want my dad to not be lonely. I know he is. I don't know if writing this allows me to express how I feel, or is it just a reminder of how much I've lost? [More... ]


Dear Marty ~ Sibling Loss: Unable to Cry
Question: My only sibling and big brother passed away six months ago, he was 30 years old. I used to be able to cry. I mean I would cry at work when things got stressful, and I would cry after fighting with friends, or cry if I were purely frustrated. My brother passes away and no tears. No tears at the funeral home. No tears at the hospital. No tears at the funeral. And no tears ... six months later. I have gotten teary-eyed but all of a sudden have the ability to shut it off. I just feel numb. I always thought that if someone were to die in my family I would go insane and weep like a banshee. My brother dies suddenly and no tears. I do feel really bad and miss him so much, but I think I'm blocking out the fact that he's gone -- but not sure about that. I just find it strange that I won't cry ... I'm thinking that down the road when I'm older I'll end up having a nervous breakdown. [More... ]


Dear Marty ~ My Brother's Death ~ Feeling Pressured to Move On in Grief
Question:A week ago yesterday I found my brother dead when I went to check on him at lunch. I call him every morning and when I could not get a hold of him I got worried. He was really my best friend as well as my brother. We shared a lot and I loved him so much. I am really sad still and know that I will be for a long time. He was in a motorcycle accident many years ago and was never the same after. He lost an arm and an eye. People say I should be starting to feel better, but I don't. It's hard to breathe and my chest feels like it's being crushed all the time. It's like a bad dream I can't wake up from. I just don't know what to do any more. I am so mean to people for no reason at all, and that is not like me. I am full of grief and feel as though I am too much of a burden to my wife, who has been there for me through this whole thing. I feel like she is starting to get sick of me crying and I'm actually a bit sick of it, too. I do not want to stop grieving though. I don't want to forget him. I loved him so very much. I miss talking to him and laughing with him. I miss everything about him. [More... ]


On Grief: Handling the Holidays When You're Feeling Blue
"Happy Holidays!" is a greeting we hear often at this time of year – but if you're mourning the loss of a loved one, the holiday season may be anything but happy for you. Perhaps there is no time of the year when we are more aware of the empty space our loved one has left behind than during the busy holiday season. Holidays can create feelings of dread and anxiety in those of us who are bereaved. The clichéd images of family togetherness and the often unrealistic expectations of... [More... ]


Grief Healing: Remembering Our Loved Ones on Valentine's Day
We've barely made it through the holidays of December and January, and now the stores are filled with hearts and flowers and candy, all of it in celebration of the gift of love. But February 14 can be a difficult day for those of us who are grieving, and for some it will be the first Valentine's Day since our precious Valentine died. For us there is no celebration; there is only grief... [More... ]


Dear Marty ~ Sibling Loss: Coping with the Insensitivity of Others
Question: My older brother and only sibling passed away suddenly at the age of 30. This is selfish, but what I hated most during the funeral and days to follow were people telling me to: Take care of my parents; be there for my parents; watch out for my parents. It was weird; it was like my grief did not/does not exist. I hate the fact that sibling grief is something that is usually not acknowledged... [More... ]


Dear Marty ~ I lost my husband to suicide last year...
Question: I lost my husband to suicide last year and I am trying to cope. I am trying to move on, but I cannot do this alone anymore. I feel responsible, because he asked me to say something I could not say, and subsequently hanged himself. I feel so much remorse, guilt, pain, and it won't stop. I continually have thoughts to go to him. I am losing it by the day and don't understand what's happening to me. I need contact of some kind to know he is okay and does not blame me. I know we are all responsible for our own choices, but "yes" instead "no" would have made the difference in whether he was living today. I know this to be true. I don't know where to turn and am hoping you can save my life. [More... ]


Delayed Reaction to Infant's Hearing Loss
Question: Apparently there is a syndrome in which a year or two after a parent learns that their baby/child has a severe disability, that parent, often the mother, has a sort of crisis and behaves out of character. This has recently happened to my wife. Over a year ago, our daughter (then 8 months) was diagnosed as being 98% deaf. Can you help identify the syndrome's name, if indeed it has one? [More... ]


Dear Marty ~ Traumatic Loss, Delayed Grief Reaction, Complicated Grief, "Grief Overload"
Question: I lost my husband to suicide last year and I am trying to cope. I am trying to move on, but I cannot do this alone anymore. I feel responsible, because he asked me to say something I could not say, and subsequently hanged himself. I feel so much remorse, guilt, pain, and it won't stop. I continually have thoughts to go to him. I am losing it by the day and don't understand what's happening to me. I need contact of some kind to know he is okay and does not blame me. I know we are all responsible for our own choices, but "yes" instead "no" would have made the difference in whether he was living today. I know this to be true. I don't know where to turn and am hoping you can save my life. [More... ]


Dear Marty ~ Coping with a Daughter's Miscarriage
My daughter suffered a miscarriage earlier this month and then her beloved 11 year old dog died unexpectedly a few days later. This has been too much for her to bear. She can't face collecting the body from the vet's, but feels she owes it to her dog as her last act of love for him. He was her constant rock through many dark days and no words of comfort are helping. Our family is concerned for her well being, as she has a two-year old son to care for at home. Her husband and I have had to return to work. Is there anything we can do, or anyone who can help? [More... ]


Dear Marty ~ Finding Help for Suicide Thoughts
Question: I've met with a hospice bereavement counselor five or six times since my mother passed away two months ago. When I saw her this past Friday, I finally told her that I was fighting with suicidal thoughts. She really said nothing in response, except to tell me that "they are not equipped to deal with this." She did not ask me if I had a plan or anything. I did tell her that the only reason I am still here is because of a dear, very shy dog I have, that my dog would not have anywhere to go where she would be happy, and that I could not do in my own dog . This lady also told me that "our time is up because they are so busy." Is this lady safe for me? [More... ]


Dear Marty: Coping with Loss of Pet and Parental Loss during the Holidays
Question: It's been three weeks since I had to have my cat Smokey put to sleep. She was 22 years old. It's been very hard dealing with her loss. I'm still depressed about it, and with the holidays coming I just feel like crying all the time. I lost both my parents around the holidays - my mom died four years ago on November 29 (her birthday), and my dad passed six years ago, on December 30th. So now, having lost my life-long kitty, I'm finding it very hard to be [More... ]


Dear Marty ~ Intimacy with my husband following parental loss
Question: My mother died recently, and although she was older and it happened rather quickly, still it was the saddest thing I've ever experienced. Now, three months later, I'm finding it very difficult to become intimate again with my husband. Even being in close proximity to him is difficult for me. It almost scares me. Especially because I want so desperately to know that my mom is watching over me, but I don't want her to see me having sex with my husband! Can you give me some direction on this? [More... ]


Dear Marty ~ How Does a Family Know When to Contact Hospice?
Question: My mother died this past December and my dad has been in the hospital since mid-December. They are releasing my dad this week and we are searching for a nursing home. Here is my problem: My brother and his wife feel so strongly about getting hospice involved. (They live in another state and are not here to help me.) My question is how do we know when to contact hospice? Can they help us if my dad is in a nursing home? What exactly would they do... [More... ]


Dear Marty ~ How to Write a Condolence Letter
Question: Hello, I would like to know if you could assist me in writing a letter of condolence. [More... ]


Dear Marty ~ How Do We Deal with the Empty Chair at the Holidays?
Question: I just recently lost my mother after her two-year battle with breast cancer. I feel like a piece of me died right along with her. I was always close to my mother, and she was so close with my children. I don't know how to explain the hurt I feel inside. The weather is starting to change here by getting colder, which always brings the holidays - which brings me to the question: How do we deal with the empty chair at the holidays? My mother always made a big deal out of the holidays, which I have practiced with my children. I am trying to carry on the traditions and also do the things she used to do, maybe trying to feel closer to her or at least make her proud of me. My mother was an amazing person and touched a lot of hearts. Everyone tells me I am a spitting image of her and I am just like her, and I hope so. I want to be just like my mother. I have my good days and my bad days... [More... ]


Dear Marty ~ Understanding Delayed Grief
Question: I have a dilemma that I am hoping you can remedy. Three years ago, my father passed away and two months later my mother was diagnosed with cancer. To make a long story short, my sister and I stayed upbeat and positive for our mother's sake, but she kept having one thing after another until finally she was deemed terminal. We took care of her with the help of Hospice 3 days a week, but were her sole caregivers until she passed away last April. In August, my nine-year-old Chocolate Lab JB, whom we have had since the day he was born, was diagnosed with terminal cancer and I took care of him until we had to end his suffering in September. We cried when our father passed away, but quickly stopped grieving when Mom was diagnosed... [More... ]


Dear Marty ~ Could you provide a sample letter of sympathy?
If you are struggling to write a letter of condolence to a friend or loved one, these actual letters of sympathy I wrote for loved ones might be helpful to review. I hope each one serves as a good sample letter of sympathy and it may help get you started in writing your own letter of condolence. You may also find... [More... ]


Service to Others: A Pathway to Healing
If you are struggling to write a letter of condolence to a friend or loved one, these actual letters of sympathy I wrote for loved ones might be helpful to review. I hope each one serves as a good sample letter of sympathy and it may help get you started in writing your own letter of condolence. You may also find... [More... ]


Parental Grief in the Wake of Homicide
Question: I'm writing this letter in hopes of finding some peace. It will be three years next month that my son was murdered. He was only 18. His mother and I were divorced when he was very young. At that time it was heart breaking, knowing I would only see my son every other weekend. The years went by ever so quickly. Then he reached the tender teenage years and it seemed I lost control. My son was changing for the worst and there was nothing I could do to stop it. His mother and I had lost communication years prior. Those were years of lies and holding back vital information of my son's dealings. Making a long story short, my son was... [More... ]


Dear Marty: Coping with Loss of Pet and Parental Loss during the Holidays
It's been three weeks since I had to have my cat Smokey put to sleep. She was 22 years old. It's been very hard dealing with her loss. I'm still depressed about it, and with the holidays coming I just feel like crying all the time. I lost both my parents around the holidays - my mom died four years ago on November 29 (her birthday), and my dad passed six years ago, on December 30th. So now, having lost my life-long kitty, I'm finding it very hard to be upbeat. I don't expect everyone to know what it's like losing both parents and now my cat around the holidays, but it irritates me when others say to get together with family and friends and do something fun. I'm not much for getting together with other people anyway, and when you're single it makes it even more lonely. Going to work helps some, but when... [More... ]




~*~*~*~*~*~*~*~*~*~*~*~*~*~*~*~*~*~*~*~*~*~*~*~*~



Dear Marty ~ I've lost two little lives...


Question:

Recently I have lost my Oranda goldfish Jupiter. I loved him very much. I did not know what he died of but I knew something was wrong with my gentle giant. After he died, I took him out of the tank, wrapped him in some space-theme fabric and buried him in the back yard. The following week, I discovered that my cockatiel's egg has hatched. I was so happy! The little baby was doing just fine up until yesterday when it died. It is a little hard writing this letter. I lost two little lives. I held both of them in my hands and now they are in the earth. [More... ]


Dear Marty ~ Do Pets Go to Heaven?


Question:

My beloved beagle passed away two weeks ago, after being with me for eleven years. He was and still is my best friend. It is very hard for me, each day, because I truly miss and love him so much. I believe that all my family members who have left me have gone to God, and I believe that I will see them again when I am called home. I need to know that my beloved dog is there now and waiting for me. Can you tell me something that will ease my pain? I need to know that he is in God's kingdom, too. Thanks so much. [More... ]


Dear Marty ~ The Imminent Departure Of My Two Little Dogs


Question:

As I sit here contemplating the imminent departure of my two little dogs, I feel I will never be able to cope without them. Next to my mother, they are the dearest things in my life, and I can't bear when the time comes to ask the vet to put them to sleep... Marty where will I ever find the courage? [More... ]


Dear Marty ~ When Pet Loss Feels Worse than Loss of a Relative
Question: Last week my beloved dog Teddy was taken very suddenly, killed by a hit and run driver, and I am a basket case. I am just so sad I can't deal with life right now. I know pets are not human, but does that make the loss any less? People say, "Get over it; he's only a dog" - but he wasn't only a dog; he was literally my best friend. Then my grandpa passed away yesterday, and I feel so confusedů Why can't I feel the same emotion for a human being that has been in my life for 40 years, compared to my pet that I only had for three years? Am I totally that much of an unfeeling person? [More... ]


Dear Marty ~ A Letter of Thanks by Barbara Davis
I want to express my gratitude to you personally for the comfort and strength you have given me, and others like myself who have lost special companion animals. My cat of eleven and a half years, Taz, died of kidney disease a little over two months ago... In the days immediately following his death, as I searched for comfort from my grief and pain, I came across your website and read the "Lesson #1 - Pet Loss: An Introduction" to your course "A Different Grief: Coping with Pet Loss" I can't express how much it helped me to find comfort, strength, kinship, and hope at that time. It was like... [More... ]


Dear Marty ~ The Aftermath of Hurricane Katrina ~ Pets Surviving the Storm
Question:Like everyone else in our country, I am struggling to make sense of what's happening in the aftermath of Hurricane Katrina. I am torn between wanting to know the latest news and needing to turn everything off so I don't have to think about it anymore; torn between desperately wanting to do something - anything - to help, and believing that the best thing I can do right now is to keep on doing the work I do as a bereavement counselor and let it be enough. [More... ]


Dear Marty ~ What About Grief After Pet Euthanasia?
Question: I have a different kind of situation, one I grieve, but mostly feel guilty about. I adopted a puppy, loved it and took care of it. After a while, I noticed some aggressive tendencies, but underestimated the problem. It grew worse, and eventually there was nothing I could do. I put the dog to sleep. Now I feel really guilty about not knowing enough to do something. I do miss her terribly. I had her for a year and a half. Is it normal to grieve about this - for a pet I loved who turned aggressive, and for putting her down? [More...]


Is it okay to cremate a pet?
Question: I lost my sweet cat just this week, and I'm so confused as to what I should do! My vet is holding his body right now in a freezer. I have an appointment to have him cremated on Tuesday and I will witness it to make certain that it is his remains that I get back, but in the last few days I have heard that it is not good to destroy the body if possible, because when the body/spirit is renewed it should be intact. If there is a place or way that we see each other again, I don't want to ruin the chances of it happening by doing the wrong thing... [More...]


Dear Marty ~ Am I Too Old to Get Another Dog?
Question: My husband and I are both 74 and we have no children. So our pets become surrogate kids. My husband loved our dog but he seems to cope much better with her loss. He has health problems so much of her care fell on me. She was my friend! It has been three weeks now and I still feel sick when I think of her. I would like to get another dog but I am not sure what would be best. I am fairly... [More...]


A 10-year-old Girl Whose Cat Has Died
Question: Today my cat Mischief died! She was the best cat in the world! She died with my parents at our house. I am VERY heart-broken! Besides my dogs she was the only friend that would NEVER get mad at me!!! I mean this is a lot for me to go through at the small age of 10! Do you know of any ways for me to cope but never forget the good times we had?... [More...]


Dear Marty ~ How Do We Tell Our Son that His Dog Has Died?
Question: Our beloved Scottie dog, Bailey, died early Tuesday morning, at 15 years of age. We gave Bailey to our son Nicholas on his first day of Kindergarten. He will return home from college tomorrow. My husband and I are not really sure how to handle breaking the news to him. [More...]


National Pet Memorial Day ~ September 13, 2009
Question: Is it appropriate for people to memorialize a cherished companion animal? Some may think that conducting rituals, funerals or memorial services for dead animals – and setting aside special days to remember them – is a frivolous waste of time and money, and those who engage in such practices must be eccentric and strange. [More... ]


Dear Marty ~ Veterinarian Seeks Ideas for Memorializing Pets
Question: I am a veterinarian and would like to memorialize the pets we have lost in the past year. Does this seem appropriate, and do you have any specific suggestions which could be helpful? I plan to plant a tree and maybe provide a garden stone marker engraved with the lost pet's name, but beyond that I'm open to suggestions. [Read Marty's response.]


Marty Tousley is a certified hospice bereavement counselor and the creator and instructor of the Self-Healing Expressions course The First Year of Grief: Help for the Journey. Learn more about Marty and her grief-healing course here: