This Week's Self Healing Expression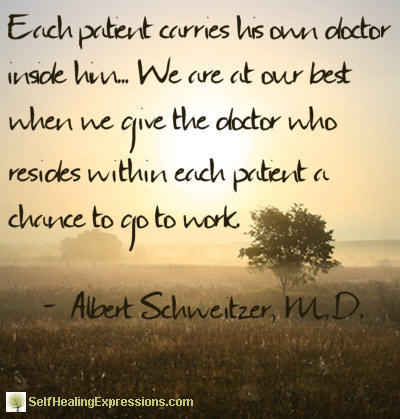 "Each patient carries his own doctor inside him...We are at our best when we give the doctor who resides within each patient a chance to go to work."
~ Albert Schweitzer, M.D.
Self Healing Expressions

is a long time provider of online self-help courses and holistic healing education. We invite you to review our course catalog, Holistic Marketplace and peruse our site.