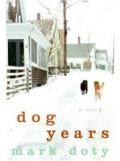 Are You Facing The Loss Of A Beloved Pet?
Explore both the myths and the realities surrounding the experience of pet loss, including why it hurts so much and how it differs from other losses in this Self-Healing Expressions email course.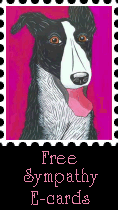 Dog Years




A Different Grief: Helping You and Your Children with Pet Loss

by Marty Tousley, CNS-BC, FT

The lessons in this 24 lesson course are designed both to help you and your family understand and cope with the grief of losing a beloved family member—

your pet

. Lessons explain how children of different ages may react to the loss of a beloved family pet, and how they differ from adults in expressing grief. Find useful suggestions to help you talk with children about the sensitive topics of death and euthanasia. Each lesson is delivered to your email inbox on the start date and at the frequency of your choosing. Lessons contain suggested resources such as, online articles, web tools, discussion forum, books and meaningful ways to memorialize your faithful friend.



NPR ~ Radio Times with Marty Moss-Coane
Dog Years

Tune in for a rebroadcast of Marty Moss-Coane's conversation with poet Mark Doty. His new memoir is "Dog Years." It's a meditation on life, death, and the nature of canine companionship.



Dog Years
Book Review by Marty Tousley

As I listened to this re-broadcast of Mark Doty being interviewed by Marty Moss-Coane on her Radio Times program for National Public Radio, I found myself hoping that his book Dog Years would be half as wonderful as the person he seemed to be. I went ahead and ordered the book, and I'm happy to report that I was not disappointed.

Mark Doty's latest literary offering is as much about relationships, love and loss as it is about why we human beings love our dogs so much. With the polished writing skills of the English teacher, poet, and award-winning author that he is, Mark ponders the nature of love, life, death, survival, and transcendence, as he chronicles his painful but successful journeys through grief.

The author points to several "aspects of our delight" that serve to explain this special bond we have with our dogs: their soulful eyes that convey what words cannot; their unconditional acceptance, loyalty, and faithfulness; their ability to understand human language even in the face of their own wordlessness; their "distant relationship to wildness" that puts us back in touch with nature; the charm of their perpetual dependence upon us; their shorter life span that enables us to witness "the forces of time and mortality played out in a form smaller than our own bodies, and more swiftly;" and their living in the present moment, always in a current state of involvement and connectedness with us.

Struggling with depression and despair in the wake of his beloved partner's death, the author finds in his dogs Arden and Beau a reason to go on living: "With the two of them, I'm joined to something else, perception expanded, not just stuck there in the world in my own bereft, perishable, limited body. It isn't that one wants to live for the sake of a dog, exactly, but that dogs show you why you might want to." [p. 91]

The book takes us through the sixteen years these two dogs shared Mark Doty's life, and includes poignant descriptions of Beau's and Arden's last days.

Dog Years is a profoundly moving love story, written from the heart of an honest and very beautiful man. I recommend it highly.