Finding Life Purpose
~ Online learning with meditations for living with purpose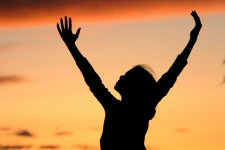 Discovering Your Life Purpose: Living the Life You Were Born to Live
Is your life filled with purpose? Every single one of us has a reason for being here on the planet right now, and every one of us has a unique contribution that no one else can make. It's the reason you were born. Are you living the life you were born to live? This inspiring course takes you on a journey of exploration and evaluation. Course includes interactive web tools and meditations for living with purpose. Ask yourself the right questions and unveil answers that may surprise you. [
Learn More Now
]
Finding Life Purpose: What is Success to You?
By Melanie Votaw
Fall is a time of new beginnings, especially a time of learning. For those of us who live in the northern hemisphere, this time of year reminds us of starting the new school year, and many of us watch our children go through the same ritual we went through every September. (For those of you in the southern hemisphere, spring is equally a time of new beginnings.)
The advent of a new season is a great opportunity to take stock of your life and give yourself a bit of "class time" in the
school of life
. With that in mind - when you think about success, what comes to mind? For some people, success means achieving a certain amount of income, while for others, it means receiving awards and accolades.
There's certainly nothing wrong with money and awards - they're wonderful to receive. But the happy effects of these rewards are fleeting. When you're fulfilled in your work - when the work itself is its own reward because you enjoy it, it feels good - awards and money are icing on an already great cake.
Of course, fulfilling work is best when you can make your living at it. Then, it can become
a true life purpose
rather than an extra pastime. Not everyone manages to achieve this, but it's certainly worth the effort. Finding a vocation that you enjoy and which offers some service to others is one of the greatest feelings in the world.
Here's an exercise to help you to look at the meaning of success in your life.
1) First, make a list of all of the successes that you can remember so far in your life. Go back to your school years and continue on to your adult years.
2) Look at your list, and put a check mark next to any successes that have to do with money. Now, look over the list one more time, and put a check mark next to any successes that have to do with awards, promotions, or some other type of recognition.
Notice that you weren't asked to draw a line through the successes that have to do with money or recognition. There is no reason to negate these successes. They're yours, and you have every right to be proud of them. The check marks are simply a way to create a separation in order to notice how you look at success.
3) Now, add to your list any successes that have to do with how you felt. These may be work-related or relationship-related. These may include successes in developing certain talents, such as an ability to play well with children.
After you have added these more feeling-oriented successes to your list, you will have a very comprehensive list that includes all of the different types of successes you have had in your life. Your list will give you a good basis for evaluating what types of success are most important to you. This doesn't mean that you shouldn't strive for awards and greater income. It simply means that those alone will probably not bring you a sense of lasting happiness.
Finding Your Purpose
Use your success list as the foundation for beginning the journey of
discovering your life purpose
. Reflect on it often, and think about what matters most to you in terms of success. But don't forget to also use your list as a way of reminding yourself who you are and what you have accomplished in your life. It's a great list to keep available for those days when you're feeling low!
Copyright © 2006 Melanie Votaw. All rights reserved. If you are interested in publishing this article, please email
.