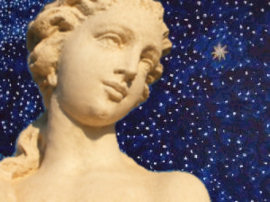 Discovering the Goddess:
A Path to Healing, Spirituality and Joy
by Rev. Laurie Sue Brockway

Discover the Goddess and how her wisdom and power can help heal, inspire and uplift you, your relationships and the world. In this 13 lesson healing journey, you will: Explore the history of the Goddess; Meet Her in many forms, and by many names; Practice healing rituals and exercises; Enter the sacred circle of her love and protection to meditate, and plan your life's dreams...