Holistic Solutions for Back Pain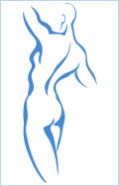 If you suffer from any type of back, neck or sciatic pain—or have a friend or loved one who does, then today's special offer is for you.
Jesse Cannone's book, The 7-Day Back Pain Cure: How Thousands of People Got Relief Without Doctors, Drugs or Surgery is something you'll want to check out.
Right now he is actually giving it away. You could alternatively buy it on Amazon, but if you grab one of the free copies using the link below he is going to donate $1 to Habitat for Humanity or Kiva.org—you even get to choose the charity!
Click here go get a FREE copy now.
Jesse is known as the "back pain relief guy" because he's helped so many people to finally get rid of their pain. We learned about him years ago when we ordered this very book ourselves. He provides informative content and effective healing products.
In this book, he explains: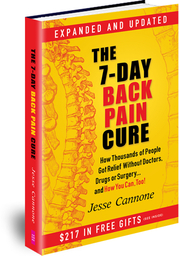 Why traditional treatments fail to deliver lasting relief
The 7 mistakes that most people make that keep them in pain
How to identify the real, underlying causes of your pain
Which treatments work, which ones don't and how to know which is right for you.
So if you (or yours) have ever suffered from back pain, or are currently dealing with it, we recommend you get a copy of his book now—and you can't beat the price (did we say, it's free?).
Click here to grab a Free copy.
And please be sure to tell him we sent you.
Wishing you a healthy and supportive back,
Your friends at Self Healing Expressions