Holistic Expressions, A Self Healing Expressions Newsletter
Issue 126, November 2012 ~ Heeding Warnings from the Universe

By Self Healing Expressions
But first, a heartfelt note:
We extend our sympathy to those on the East Coast, USA, impacted by mega storm Sandy. While we experienced downed trees and power outages in Bucks County, PA, it was nothing compared to what so many of our family, friends, colleagues, and customers have experienced in New York and New Jersey. Sending you love and light. We hope you are finding your way towards recovery!
"Dreams show us how to find meaning in our lives, how to fulfill our own destiny, how to realize the greater potential of life within us."

~ Marie Louise von Franz, author
Years ago, my favorite boss was ousted from his role as President of the college we worked at together. Sadly, this occurred during the last year of his life while he was struggling with cancer. He was replaced with a difficult and unpleasant woman. While I was considering whether to remain or move on from my role there, I had a vivid dream of this woman serving me tea at her office desk. While she was saying pleasant words to me with a smile, she poured me a cup of suspicious looking tea. It looked like muddy water. When I awoke, it was clear to me she was no friend to me nor should I trust her. This dream motivated me to formulate a new path.

In Laura Grace's Dreams for Healing course, she guides us to understand and examine important warnings and information for healing which our dreams reveal. We invite you to view her new video message and her updated course page here. We also invite you to review and share a recent press release about her online dream course.

We hope something in this issue shines a light on an area in your life in which you could use some support.


Breathe,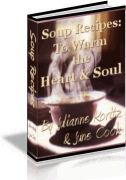 P.S.
If you find value in this ezine, please help us grow our list by forwarding it on. Please know we are grateful for this small act of kindness! For NEW subscribers joining us this month, we are offering a complimentary ebook
Healing Soup Recipes: To Warm the Heart and Soul
.
Dreams for Healing Video Message by Laura Grace

Learn your personal dream language and let it assist you in healing relationships, your body, and life by discovering the longings of your soul. Learn to recall and interpret your dreams, the language of the heart and soul, to heal your heart, body and life. View video


Confused about Dream Meanings? Self Healing Expressions, Long Time Provider of Online Holistic Courses, Shares the Power of Dreams for Healing
Philadelphia, PA (PRWEB) November 09, 2012
Self Healing Expressions (SHE), long-time providers of online holistic courses, empowers online learners with a variety of healing courses including a course in understanding dreams for healing and self-discovery. Dreams for Healing by Laura Grace, examines and embraces the depths of dreams and the power they possess. She guides students to understand dream meanings by deciphering their own distinct "dream language" teaching them to put their (night-time) dreams to work for healing and fulfilling their soul's blueprint. Her 19 lesson online dream course, with various web tools, guides students on a journey towards self-discovery and healing. Read on.
Happy Thanksgiving from Self Healing Expressions!

Pumpkin Soup Recipe ~ A Thanksgiving Favorite by June Cook

This nutritious and delicious pumpkin soup has been a tradition at our family Thanksgiving dinners for as long as I can remember. My mother made it and I've adapted it slightly for our vegetarian palates by replacing the canned chicken broth with boxed vegetable broth. I also prefer red lentils - available in most health food stores - to brown lentils. I think the red lentils give the soup a more seasonal color. Get the mis-matched mugs out! It's a great crowd pleaser while waiting for dinner to be served. Printable recipe here


Featured
Healing Courses
Titles include these (and more!)...
Featured
Healing eBooks
Titles include these (and more!)...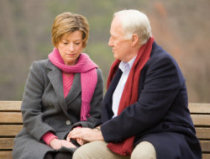 About Marty's
First Year of Grief course
...
"This is a wonderful course. I shall refer to it often. I am so deep in grief right now that nothing really helps but this course will stay with me." ~ Jan, UK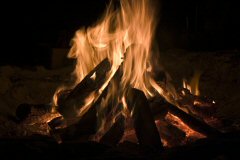 About Shaman Maggie's
Shaman course
...
"This course is an amazing journey which is providing me many tools to support me as I continue to walk my healing path. It's like another of the missing pieces in my life's jigsaw. Since commencing this program my focus has increased. I have stopped, sat down around my own campfire and taken intense notice of many things collected on this pathway. Some I have previously been introduced to yet did not utilize them to their full potential, others which are brand new have given me fascinating yet practical tools." ~ Susan B., RN, Educator, Counselor, Hypnosis Practitioner, Reiki Master, Australia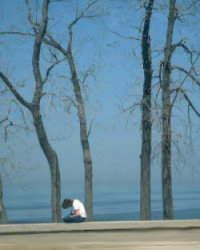 About Sandra's
Writing for Life course
...
"Through innovative exercises, Sandra Schubert helped me create a container for my innermost feelings where I had a chance to gain insight and awareness. Through journal writing and scrapbooking, I was able to record personal experiences and honor the moments in my life that sought authenticity and validation. Because Sandra's unique approach to journal writing is so liberating, I highly recommend the Writing for Life course to creative writers, therapists, and teachers for their own possibilities and that of their clients in the healing power of language." ~ Karen R., New York
Thanks for writing in!
| | | |
| --- | --- | --- |
| | | Closing Thoughts |
From Self Healing Expressions and Rev. Laurie Sue Brockway, author and instructor of
Discovering the Goddess: A Path to Healing, Spirituality and Joy
"
Diwali
is a festival celebrated by Hindus in India and around the world. Diwali falls on the new moon in November, although some years in October. The festival celebrates the triumph of good over evil. It is called "the festival of lights" and people light rows of lights (deepas) to commemorate gods and goddesses of the Hindu of the Hindu faith and mythology--especially the Goddess of Fortune, Lakshmi, her consort, Vishnu, and the god of Wealth, Kubera. During this holiday people wear their best most colorful clothing, they bring sweets to the temple and one another's homes, they host gatherings, and even set off firecrackers in some parts of the world." ~
Rev. Laurie Sue Brockway, also author of
Just Ask Lakshmi: Praying to the Goddess of Fortune ~ Heal Financial Worries, Magnetize Money, & Invite Opportunities
We leave you today with this blessing...
Today's Holistic Prayer
"I invoke Sri, the blissful goddess,
who is sweet-smiling,
who lives in a hall of gold,
who is full of compassion and drenched with it from the heart,
who is resplendent at the seat of the lotus,
is lotus-hued, and who bestows all pleasures to her devotees."
~ Sri Sukta, from the Rig Veda