Holistic Expressions, A Self Healing Expressions Newsletter
Issue 128, Hopeful 12-21-12! ~ Transformational Gifts for Healing

By Self Healing Expressions
But first, a heartfelt note:
We extend our condolences to the Newtown, CT families and community impacted by the horrific crime at Sandy Hook School last week. Our hearts break for you. We can't imagine your pain. Hold on to each other.
"December 21st is at long last upon us. The time has come for us to shed what no longer serves us and step into our highest potential. The transformation we are looking for begins within each and every one of us."

~ Mark Romero, Sound Healing Teleconcert Celebrates 12-21-12
As dark gives way to light (in our part of the world) this Winter Solstice, we pray 12-21-12 also signals a planetary shift from darkness into light on many levels.
This issue we'd like to remind you that our holistic courses can make a transformational gift for healing that can be scheduled to keep giving into the New Year. Order the course that is just right for a close colleague, friend, relative and/or you!
Remember, you determine the course pace and start date so can schedule the first lesson to begin on any date you desire, such as December 25th or January 1st! Some of our healing courses could very well help you or yours get through the season. Especially if one is dealing with challenges such as grief, ill health, or those longing for a soul mate.
This issue, also view the soothing flash show Mike, our amazing webmaster, created for the holidays. And see our nutrition course instructor Julianne Kortiz's Tips to Avoid Holiday Weight Gain. May you and yours know many blessings this holiday season and into the New Year!
Breathe,
P.S.
If you find value in this ezine, please help us grow our list by forwarding it on. Please know we are grateful for this small act of kindness! For NEW subscribers joining us this month, we are offering this complimentary
Holiday Grief Handbook
.
"There's always going to be bad stuff out there. But here's the amazing thing -- light trumps darkness, every time. You stick a candle into the dark, but you can't stick the dark into the light." ~ Jodi Picoult, Change of Heart
Season's Greetings from Self Healing Expressions!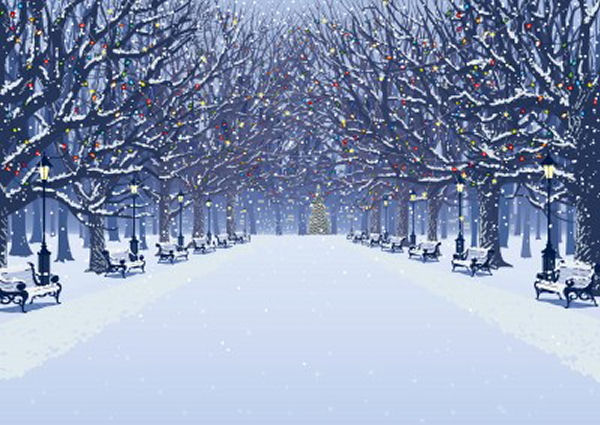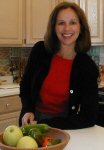 Tips to Avoid Holiday Weight Gain
by Julianne Koritz
'Tis the season... At every holiday gathering, we feel obligated to try all the foods that only come out this time of the year or maybe try some new yummy delights. It's a vicious cycle where everyone over eats and then the #1 New Year's resolution is made to lose the weight but people often do not. So how do we take control of this dilemma this year? Here are five easy tips to stop the gorging and avoid holiday weight gain in the first place...
Read on
.
Julianne Koritz, RD, licensed dietitian/nutritionist and author of online course,
The Healing Power of Food: Conscious Eating
.

Favorite Holistic Courses in 2012
Add some extra warmth and healing into gift giving this season with a gift of inspiration and healing. If you select our 2 for 1 deal, you can take one of our holistic eCourse with a friend.
Crystals for Healing: Crystal Therapy in Multi Dimensions
Crystals support healing in that negative energy that has manifested into emotional, mental, spiritual or physical distress or illness may be released and transmuted. Then deep and profound healing may occur. This crystal therapy course focuses on the why, when, where, what, and how to use crystals for the healing of the self and others.
Discovering the Shaman Healer Within
Connect with Native American wisdom. Shamanism is a spiritual way of life, not a religion. It's a practice that shapes all forms of spiritual healing. As you walk the path of this shamanic healing course, you will re member many skills, talents, places and people from your past that you have forgotten.



Reiki for Healing: Level I
You are invited to embrace a remarkable gift of healing, the ability to heal with your hands. Reiki is an energy healing therapy. The Usui system of Reiki is one of the easiest natural healing systems known today. It is also the most effective way to transfer Universal Life Energy. Once you have been attuned to Reiki (in Lesson 3), you will be opened up like a channel and Reiki will flow through your hands of its own accord. Thereafter, you will always have this energy for healing yourself and others.
Healing Whispers: Communication with Your Spirit Guides and Angels
Within this course, you are invited to explore ways you may use your innate intuitive gift to communicate with your spirit guides, angels, and deceased loved ones. You may be delighted to discover how easily you can cross the spiritual bridge between worlds and enrich your life with love, guidance, healing, and wisdom.



Grief Healing Support
For those struggling with grief this holiday season, grief counselor Marty Tousley sensitively guides and supports the bereaved through the grieving process in these grief healing courses:


The First Year of Grief: Help for the Journey
A Different Grief: Coping with Pet Loss



Breathing with the Divine Breath: Deep Inner Healing in The Beatitude Way
Be guided on a path of deep inner healing in "The Beatitude Way." The "Beatitude Way" is a way of healing, a way of connecting deeply within – to honor and respect all parts of yourself. The Beatitude Way guides you towards acknowledging deep pain, and to experience the uniting of self with Self.
Creating Your Own Healing Herbal Blends with Confidence
Empower yourself with the knowledge to self-heal using herbs. Herbs are an economic alternative to many pharmaceuticals drug options. Herbs are safer than many prescription drugs. You won't find many warnings about "addiction" or "side effect" with herbs. Learn the intricacies beauty of healing of herbs.



A Healing Journey with the Aramaic Lord's Prayer

If you are interested in Christian mysticism, you are invited on a journey of healing with the Aramaic Lord's Prayer. Become a channel of Divine love, joy, delight, healing, and peace by embracing the prayer of Jesus, as if for the first time.

Find Your Spiritual Soul Mate: Create Your Romantic Resume
Holidays can be a lonely time for singles. This uplifting course guides and supports singles towards clarity in their quest for a healthy loving relationship.



Feng Shui Soulutions: Your 30 Day Home and Life Makeover
Each lesson in this Feng Shui home makeover provides proactive steps you may take to balance, open, release, or shift energy in your home. Once energy is shifted and vibrational levels lifted on the home front, you could well notice a series of positive, unexpected and almost magical events occurring in your life! Feng shui your home and life for 2012!
Join this NEW Series!
This Week's Self Healing Expression
And receive quotes and graphics designed to uplift and inspire. E.g.,
This Week's Self Healing Expression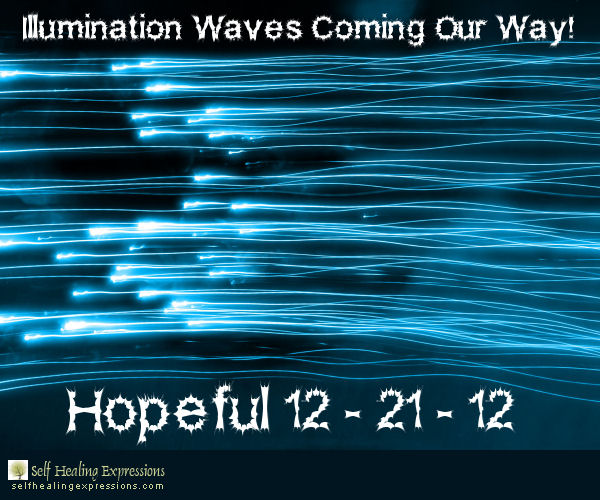 Illumination Waves Coming Our Way! Happy 12-21-12!
| | | |
| --- | --- | --- |
| | | Closing Thoughts |
"Hold each other in gentle awareness."
~ Deepak Chopra
"The only way to end a culture of violence is to proactively create a culture of peace."
~ Marianne Williamson
Today's Holistic Meditation
May there be peace on earth.
May the hearts of all people be open to themselves and each other.
May all people awaken to the light of their own true nature.
May all creation be blessed and be a blessing to All That Is.
~ Loving Kindness Meditation (Buddhism)

Peace, Love and Light,
Have a comment about this issue?
Share with the rest of us.
Disclaimer
About Self Healing Expressions