Holistic Expressions, A Self Healing Expressions Newsletter
Issue 129, January 2013 ~ This Body with Its Aches and Pleasures

By Self Healing Expressions
"It's also very helpful to realize that this very body that we have, that's sitting right here right now...with its aches and its pleasures...is exactly what we need to be fully human, fully awake, fully alive."

~ Pema Chödrön
After all our rushing to and fro over the holidays, I came to a screeching halt after being slammed with the flu just after New Year's Day. I haven't been sick in well over a year so to be weak in the knees and down for the count for several days caught me completely off guard. While rest and drinking fluids was my main goal initially, it shifted to herbs, juicing, supplements and healing foods a day or two later. Illness certainly does force us to stop and rest. Sometimes we just need to surrender to it and let it pass through. Remember to support your mind, body, and spirit as much as possible during any healing process. And remember, the body heals while we sleep.
As usual, see which article or offer below might support you in your healing journey this month.
Breathe,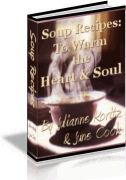 P.S.
If you find value in this ezine, please help us grow our list by forwarding it on. Please know we are grateful for this small act of kindness! For NEW subscribers joining us this month, we are offering this complimentary eBook
Healing Soup Recipes: To Warm the Heart and Soul
.
Attn: Spiritual Singles! An Early Valentine's Gift to Give Yourself
by Rev. Laurie Sue Brockway
If you are single and searching for the One for this coming Valentine's Day, do not despair! For now, suspend the search. Instead, take time to focus on yourself and to clean up stuff you no longer need, get your life in order, and simultaneously, get ready for love. Consider this your Valentine's Day gift to yourself! In the spirit of my soul mate course, here are
four tips to help singles get ready for love!
Guest Article ~ Nutrient to Stop Carb Cravings Now
| | | |
| --- | --- | --- |
| | | If weight loss is one of your New Year's resolutions, this information could be of interest. A recent New England Journal of Medicine study uncovered a powerful fat burner that lowers blood sugar, increases metabolism and burns body fat without diet or exercise. (This is not to imply that diet and exercise aren't important to overall health and healing!) The problem is.... many adults are deficient in this nutrient. But the good news is there's an easy solution to get with this powerful ingredient. This solution can help end bad cravings and help you lose unwanted fat for good. Learn more now... |
A Conversation with Marty Tousley, Grief Counselor
by Anila S. Venkat, Elder Branch.com
About Marty Tousley's Hearthfelt Condolence Letters eBook...
"I just wanted to let everyone know that since I've yet another sympathy card/letter to write, and I'm currently in need of inspiration, I've just purchased another [one] of Marty's helpful resources for my own present and future use, i.e., her
Heartfelt Condolence Letters
ebook (plus 2 gift bonuses). I highly recommend Marty's ebook to anyone who may be at a loss for words when wishing to express their own sympathy and understanding of another's grief. And I also appreciate Marty covering some of the "trickier" death situations one may be faced with, too, such as with colleagues, former spouses, etc. Thank-you Marty for such a handy guide!" ~ D. H.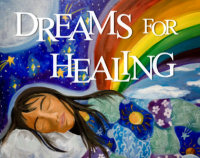 About Laura Grace's Dreams for Healing course...
"This has been the first information I've come across regarding dreams that spent time helping me learn to break down my dreams and dream symbols so I can interpret and understand how they directly affect me, my emotions and wellbeing. It has been such a wonderful experience to have a Dream Journal and then have someone 'walk' with me through the dreams so that I can learn from them. It is slowly and positively changing my life." ~ Deb B, Canada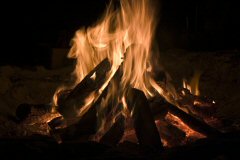 About Shaman Maggie's
Shaman course
...
"The course is interesting and well presented. I enjoyed it. No [lesson] delivery problems; a great service." ~ Gillian, UK
Click for full catalogs of
Healing eCourses
and
Healing eBooks
.
Thanks for writing in!
| | | |
| --- | --- | --- |
| | | Closing Thoughts |
Today's Holistic Meditation
"May there be peace on earth.
May the hearts of all people be open to themselves and each other.
May all people awaken to the light of their own true nature.
May all creation be blessed and be a blessing to All That Is."
~ Loving Kindness Meditation
An Affirmation for 2013:
I willingly live from my heart and choose love over fear.
What will you manifest in 2013?
Let others add energy to your positive intentions on our
Manifestation Wall
Peace, Love and Light,
Have a comment about this issue?
Share with the rest of us.
Disclaimer
About Self Healing Expressions