Holistic Expressions, A Self Healing Expressions Newsletter
Issue 130, February 2013 ~ Heart Openers: Bending Over Backwards to Heal

By Self Healing Expressions
Exercise should be regarded as tribute to the heart.

~ Gene Tunney
Like many of you, we lean forward towards a computer screen much of our work day. A massage therapist recommended a counter pose to Ken last year. She suggested periodically doing back bends over a large Pilate ball. So now a Pilates ball sits in the corner of the office ready for use several times a day. Our yoga instructors have long told us that back bends are great heart openers, cleanse the nervous system, and release emotional, mental and energetic blocks. When the heart center is open, we are open to love, healing and vitality.
As we embrace February and the "season of hearts", spiritual singles are invited to check out Rev. Laurie Sue's soulmate course. This course provides different kinds of Heart Openers. Also check out Sabrine's ebook with yummy recipes for pure, unadulterated, unprocessed raw chocolate! And if you are struggling with grief this month, know our hearts go out to you and see Marty's Grief Rituals for Valentine's Day.
As usual, see which article or offer below might support you in your healing journey this month.
Breathe,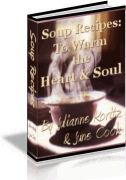 P.S.
If you find value in this ezine, please help us grow our list by forwarding it on. Please know we are grateful for this small act of kindness! For NEW subscribers joining us this month, we are offering this complimentary eBook
Healing Soup Recipes: To Warm the Heart and Soul
.
This Week's Self Healing Expression ~ Health Benefits of Kissing!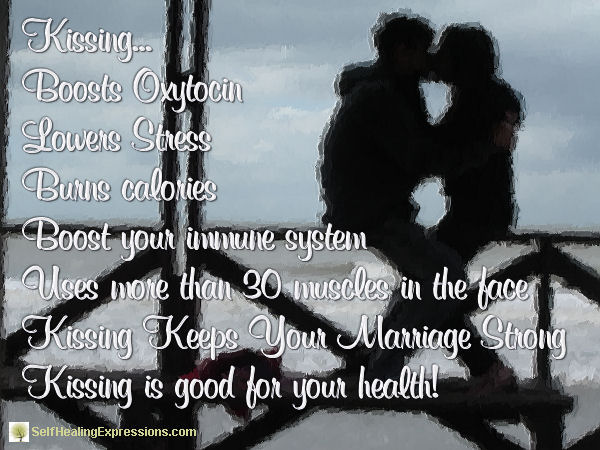 This week's Self Healing Expressions is brought by the course,
Find Your Spiritual Soulmate
.
To your health!
Marty Tousley, Grief Course Instructor, Suggests 7 Grief Rituals for Valentine's Day
February 14th can be a challenging day for those who are grieving and for some, this will be the first Valentine's Day since their precious Valentine died. For those bereaved, there is no celebration; there is only grief. Grief counselor Marty Tousley, CNS-BC, FT, DCC, shares some thoughts and seven grief rituals of remembrance to help the bereaved get through the "holiday of hearts." Read on.


Marty Tousley is the author of The First Year of Grief: Help for the Journey and A Different Grief: Coping with Pet Loss.
Reiki Heart Anchor Exercise for Self-Healing & Self-Acceptance
By Shaman Maggie Wahls, Reiki Master Teacher

Whether you have been attuned to Reiki or not, this simply touch exercise will help anchor your heart center. It is excellent for self-healing, self-love, and self-acceptance. This two-step process takes just 10 minutes a day and it's has the ability to change your life for the better... Learn exercise now.
Reiki Master Teacher Maggie Wahls is the creator and instructor for these popular Self Healing Expressions courses:
Six Best Exercises for Wrist Pain


Guest Article by Jesse Cannone

On a foundational level, wrist pain, like virtually all forms of pain, often has an underlying inflammatory cause. Even short-term overuse can set off an inflammatory cascade in your immune system, intended to "heal" the overworked area. If that inflammation persists on a low level, it can then contribute to the very pain it was originally intended to heal. If your repetitive movements continue... Read full article.

Featured
Holistic Courses
and
Healing eBooks
for February
Honor Valentine's Day this week with...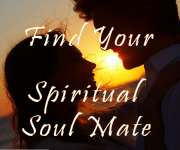 Find Your Spiritual Soul Mate: Transforming Your Romantic Destiny with A Romantic Résumé
Rev. Laurie Sue Brockway's popular soulmate course a great gift to give yourself (or your favor single) for Valentine's Day. This course help singles release emotional blockages and assists in clarifying and solidifying what is truly sought in a partner. Key lessons include rituals to help energetically set the stage to draw in your true love.
Rituals for Love and Romance: Attract Your Soul Mate with Self-Love and Ceremony
By Rev. Laurie Sue Brockway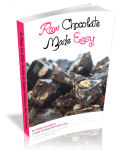 Raw Chocolate Made Easy by Sabine

Learn to make your own pure, unadulterated, unprocessed, chockfull of antioxidants and nutrients chocolate that tastes is out of this world!
This Lenten Season, get in touch with the Mystic within...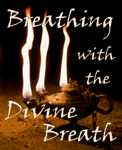 Breathing with the Divine Breath: Deep Inner Healing in The Beatitude Way
by Rev. Elizabeth Reed, Ph.D. with Neil Douglas-Klotz, Ph.D.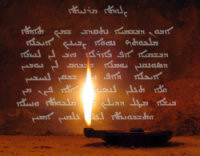 A Healing Journey with the Aramaic Lord's Prayer: Reclaiming the Mysticism of Jesus through His Native Language
by Rev. Elizabeth Reed, Ph.D. with Neil Douglas-Klotz, Ph.D.
Celebrate President's Day with...

How Thin The Veil: 150 Years of Spiritualism by Linda Pendleton

Take a journey back in time. In looking back, there are lessons to take us forward. Discover (or re-discover) Victorian spiritualism and how this era brought with it a profound understanding of human destiny after death, and of the relationship between heaven and earth. This ebook comes with bonus gifts including, Was Abraham Lincoln A Spiritualist? And more!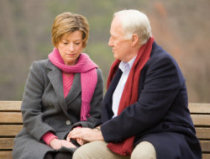 About Marty's
Grief Course
...
"The first thing that came to mind when reading [the lesson on Anger] was the recognition that I do not get angry with people or myself. I become sad and disappointed with people and myself because they/I do not act the way I'd expect. The material helped me look at anger [in] a different way and know that it's ok not to be angry." ~ Anne G., Arizona

About
Self Healing Expressions courses
"I've taken courses from your site approximately one and a half years ago and stumbled upon you again. I will be signing up for more [courses] tonight. Great price, lots of freebies included with courses too and fantastic life tools. I love the free ezine too." ~ Deb E., Great Britain
Click for full catalogs of
Healing eCourses
and
Healing eBooks
.
| | | |
| --- | --- | --- |
| | | This Month's Holistic Prayer |
As usual, feel free to adapt any prayers included in our ezine to suit your own spiritual beliefs and practices.
Creator, open our hearts
Creator, open our hearts to peace and healing between all people.
Creator, open our hearts to provide and protect for all children of the earth.
Creator, open our hearts to respect for the earth, and all the gifts of the earth.
Creator, open our hearts to end exclusion, violence, and fear among all.
Thank you for the gifts of this day and every day.
~ Native American Prayer
O God!
Make good that which is between us,
unite our hearts
and guide us to paths of peace.
~ Muslim prayer
Peace, Love and Light,
Have a comment about this issue?
Share with the rest of us.
Disclaimer
About Self Healing Expressions