Holistic Expressions, A Self Healing Expressions Newsletter
Issue 131 - Aura and Chakra Health: Healing the Spirit Body

By Self Healing Expressions
But first, a heartfelt note:
We extend our condolences to Boston and the individuals and families impacted by the Marathon bombing attacks in April. Our hearts break for you. Hold on to what is good...
Hold on to what is good even if it is a handful of earth.
Hold on to what you believe even if it is a tree which stands by itself.
Hold on to what you must do even if it is a long way from here.
Hold on to life even when it is easier letting go.
Hold on to my hand even when I have gone away from you.
~ Pueblo Blessing
"If you have failed to get real help from your medical doctor, then perhaps your problem is located in your spirit body. In Western society, many have forgotten (at great cost) that there is a link between the mind, body and spirit. These lessons guide people back to that connection and provide a variety of spiritual tools for healing the spirit body."

~ Christine Fadhley, author of Healing the Spirit Body to Create Vitality
We are pleased to announce the launch of a new course entitled, Healing the Spirit Body to Create Vitality by Christine Fadhley, a gifted holistic healer based in the UK. We have worked with Christine for months developing webtools for her course lessons. She has impressed us with her knowledge of the spirit body, her compassion and sensitivity. We think you will appreciate Christine and her message as well!
The Spirit Body is the energy that surrounds the physical body, which includes the aura and chakras. If the aura is torn or a chakra is blocked, for example, the physical body is vulnerable to illness or disease. Left untreated, this can hinder healing and overall wellbeing. This empowering course offers solutions for aura and chakra healing and health.
Allow your intuition to guide you in what might support you in your personal healing journey this season.
Breathe,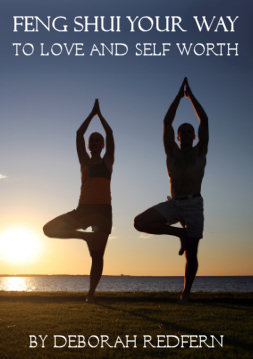 P.S.
If you find value in this ezine, please help us grow our list by forwarding it on. Please know we are grateful for this small act of kindness! For NEW subscribers joining us this month, we are offering this complimentary eBook
Feng Shui Your Way to Love and Self Worth
by Deborah Redfern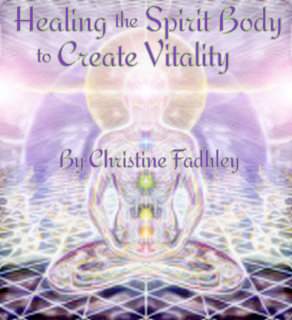 Healing the Spirit Body to Create Vitality
Problems with the spirit body can contribute to aches and pains, depression, anxiety and physical health challenges. This new course offers solutions for aura and chakra health and healing. Some of the areas this course guides you to manage include:
Aura health (sealing holes and tears)
Chakra health (cleansing and repairing)
Device removal (e.g., an airborne energy form lodged in a chakra)
Clearing harsh energies from your aura
Removing generational problems and family curses.
The lessons in this healing course are designed to empower you to understand and care for your own spirit body. Lessons also help you to gain a greater understanding of how illnesses manifest, may be prevented and even cured.
Most of the lessons include one or two downloadable guided meditations recorded by Christine Fadhley, who is also a longtime yoga instructor experienced in leading guided meditations. Lessons also include interactive web tools designed to reinforce key concepts. Learn more now.








Celebrate Spring and its Healing Powers with these Popular SHE Courses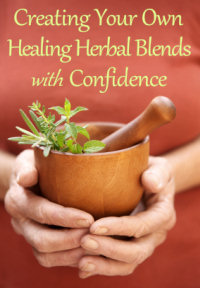 Creating Your Own Healing Herbal Blends with Confidence
by Lana J. Thomas
By challenging diseases in bodily systems or organs with specifically related whole herbal blends, you assist the body's natural ability to fight off disease while simultaneously building the immune system itself. This herbalist training course provides:
Herbal recipes and blends for specific diseases that may be troubling you
The principles of growing and using herbs
Suggests paths you could take in the wonderful world of herbalism.>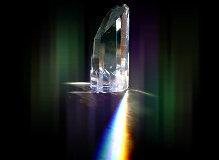 Crystals for Healing: Crystal Therapy in Multi Dimensions
by Margaret Loris
Explore the mineral kingdom and see the amazing healing powers it has to offer you.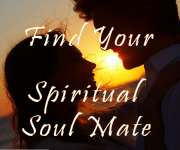 Finding Your Spiritual Soulmate Transforming Your Romantic Destiny with A Romantic Résumé
by Rev. Laurie Sue Brockway
Attn: Spirit Singles! If Spring Fever has struck, enroll in this course and be guided to release unhealthy situations and prepare yourself to draw in true love.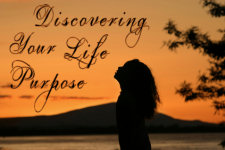 Life Purpose Exercise: Taking Stock of Your Greatness
by Melanie Votaw, author & instructor of
Discovering Your Life Purpose: Living the Life You Were Born to Live
It's hard to determine your life purpose if you don't recognize all of your accomplishments and talents. Many people disregard the areas in which they excel easily and naturally, but those areas may be exactly where their life purpose is "hiding out." After all, these are probably the talents and abilities they were born with. So, let's do some spring cleaning that involves "sweeping up" the hidden greatness that you may have forgotten or brushed off as unimportant.
Read on
.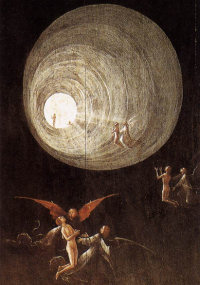 Consciousness Beyond Life
by Linda Pendleton
Cardiologist Pim van Lommel has studied near-death experiences (NDEs) for more than two decades in patients who survive cardiac arrest. Curiosity about the reports of patients having NDEs while surviving cardiac arrest led Dr. van Lommel into his studies of consciousness and NDEs...
Read on and view video
.
Linda is the author of these uplifting Self Healing Expressions eCourses: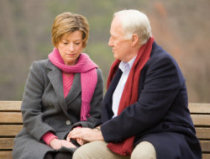 About Marty's Grief Healing course
...
"My comments are a summary about the first half of this [grief] eCourse. I have found the lessons to be very useful and thought provoking. Each lesson gives you something to work on with many extra resources to go to. I especially like the quotes at the beginning of each lesson because it sets the mood for the lesson." ~ Anne G., AZ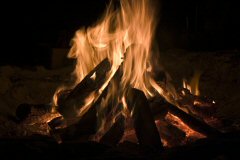 About Shaman Maggie's
Shaman course
...
"Great course! Helped me in a direction I knew I was heading but did not know how to precede. Helped me explore my inner self. An eye opener! Thank you Elder Maggie Wahls!" ~ Jane, Washington

About Rev. Reed's Aramaic Lord's Prayer course...
"What a powerful invitation to open to the divine in every moment!... [Lesson 7] brings with it a feeling of being supported, affirmed, encouraged to open more fully to my life's purpose... [Lesson 20] I too feel great gratitude for being offered this opportunity to reconnect to my Christian roots in such an unexpected way – one that nurtures and affirms." ~ Richard M., California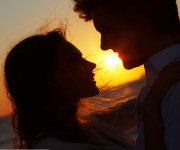 About Rev. Laurie Sue's
Soulmate course
...
"I thought I had covered most things I was looking for in a mate, but this course made me realise that there was so much I hadn't even considered, that are really important issues." ~ Sue C., Australia
Click to find full catalog of
healing courses
and
healing ebooks
.








| | | |
| --- | --- | --- |
| | | Closing Thoughts |
TRUTH is within ourselves; it takes no rise
From outward things, whate'er you may believe.
There is an inmost centre in us all,
Where truth abides in fullness; and around,
Wall upon wall, the gross flesh hems it in,
This perfect, clear perception—which is truth.
A baffling and perverting carnal mesh
Binds it, and makes all error: and, to KNOW,
Rather consists in opening out a way
Whence the imprisoned splendour may escape,
Than in effecting entry for a light
Supposed to be without.

from Paracelsus
by Robert Browning (1812–1889)
Today's Holistic Prayer
Oh, Great Spirit,
I prayer for myself in order that I may be healed.
I pray for my close friend who is sick and needs help.
Oh, Great Spirit.
I pray for this world so that all these atomic weapons
And other bad things that we point at each other
Will someday soon all be destroyed.
I pray that adversaries will communicate
And all the mistrust will be healed.
Oh, Great Spirit,
I pray for the environment.
I pray for its cleansing
And the renewal of our Mother Earth.
~ Ed McGaa, Eagle Man
Prayers for Healing
Edited by Maggie Oman
Peace, Love and Light,

Have a comment about this issue?
Share with the rest of us.








Disclaimer
About Self Healing Expressions