Holistic Expressions, A Self Healing Expressions Newsletter
Issue 132 - Last Minute Healing Gifts for Mom and Grads!

By Self Healing Expressions
"When I let go of what I am, I become what I might be."

~ Lao Tzu
As Mother's Day and graduations approach, we'd like to remind you that our healing courses can make a unique last minute gift idea! You might even take a course together, using our 2 for 1 deal.
For example, the Writing for Life: Creating a Story of Your Own course is a wonderful course for moms who enjoy journaling and scrapbooking. By the end of the course, a thick book of mom's life will be created, more valuable than anything you could buy and something generations to come will value. Then again, if she has a passion for plants, the Healing Herbs course might be just right.
Our Life Purpose course might help a recent graduate or the Empty Nester Mom looking to "re-invent" herself. Remember, you determine the course pace and start date so schedule the first lesson to begin on Mother's Day or any day! See what calls out to you.
Breathe,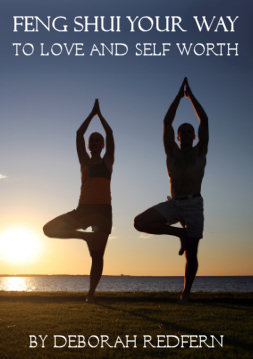 P.S.
If you find value in this ezine, please help us grow our list by forwarding it on. Please know we are grateful for this small act of kindness! For NEW subscribers joining us this month, we are offering this complimentary eBook
Feng Shui Your Way to Love and Self Worth
by Deborah Redfern
Featured Flash Show ~ Happy Mother's Day to All You Moms!
Celebrate the Goddess within!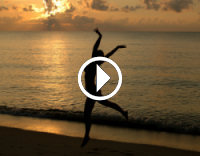 "There is always a Goddess
Who, like a sister, a mother, a best friend,
Will stand by us and guide us as we remember how to
Stand again in own full power
We need them all.
They show us that true success comes when we follow our hearts.
And that great protection is ours when we are courageous enough to discover
and experience the fullness of our own true nature.
They teach us that there is nothing to fear because nothing is ever truly lost."
© Rev. Laurie Sue Brockway is the author and instructor of
Discovering the Goddess: A Path to Healing, Spirituality and Joy
.
"There is no true religion or spirituality without kindness and love."

~ Swami Brahmananda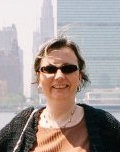 Religious or Spiritual: What Do You Believe?
By Rev. Sandra Schubert, excerpt from
Writing for Life: Creating a Story of Your Own
These days, the terms spirit, spirituality, and religion are open for interpretation. Many of us grew up in a
religion
. At the time, we didn't think of being
spiritual
as something different. Now many do. People are fond of saying,
"I am not religious. I am spiritual."
Do you consider these two separate things?
Read on
.









Featured Courses for Mom and Grads
Add some healing into gift giving this Spring with a gift of inspiration and healing. And remember, if you select our 2 for 1 deal, you may take the course with your Mom (or Grad).

Writing for Life: Creating a Story of Your Own
The journaling and scrapbooking techniques taught in this course provide a creative way to connect with the inner self and heal emotional wounds, while documenting one's story, one's life, in a fun and unique way. When the lessons are completed, a thick book and treasured expression of
her
will have been created—which generations to come can treasure.
Learn more now
.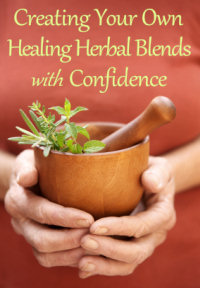 Creating Your Own Healing Herbal Blends with Confidence
Empower Mom (and/or yourself!) with the knowledge to self-heal using herbs. Herbs are an economic alternative to many pharmaceuticals drug options. Herbs are safer than many prescription drugs. You won't find many warnings about "addiction" or "side effect" with herbs. Learn the intricacies beauty of healing of herbs.
">Learn more now
.
Are Gemstones Her Thing?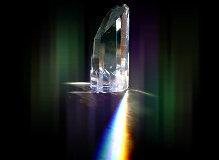 Crystals for Healing: Crystal Therapy in Multi Dimensions
Introduce her to the healing power of the mineral kingdom! Crystals support healing in that negative energy that has manifested into emotional, mental, spiritual or physical distress or illness may be released and transmuted. Then deep and profound healing may occur. This crystal therapy course focuses on the why, when, where, what, and how to use crystals for the healing of the self and others.
Learn more
.
Courses to Help Re-invent Her Life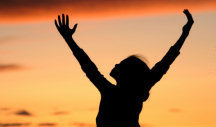 Discover Your Life Purpose: Living the Life You Were Born to Live
Sometimes finding purpose and happiness seems to elude us. When life presents us with challenges (e.g., a layoff, under employment, financial issues, unexpected obstacles...), life is really presenting us with an opportunity to make a shift for the better. Determining one's
Life Purpose
is a valuable effort that can provide a road map toward happiness.
Learn more now
.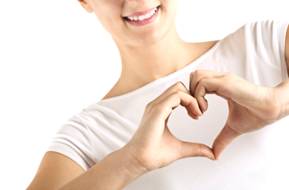 Living Mindfully: A Path to Wholeness
Mindful living is all about making conscious choices. When we live mindfully, we take ourselves off
autopilot
because we understand (and believe) that no one has the power to affect how we feel except us.
Learn more now
.
Feng Shui Your Home and Life this Spring!
Feng Shui Soulutions: Your 30 Day Home and Life Makeover
Each lesson in this Feng Shui home makeover provides proactive steps to balance, open, release, or shift energy. Once energy is shifted and vibrational levels lifted on the home front, positive, unexpected and almost magical events can begin occurring in our lives!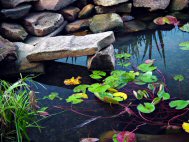 Healing with Feng Shui and Color
Color is a powerful feng shui tool and numerous studies have shown that the colors you choose affect you on a physical, psychological and spiritual level. Color can deplete, depress or enhance. Learn how to bring more balance and harmony into your life by choosing colors with consciousness.
Grief Healing Support
On a more somber note, for those struggling with grief this Mother's Day, grief counselor Marty Tousley sensitively guides and supports the bereaved through the grieving process in these grief healing courses: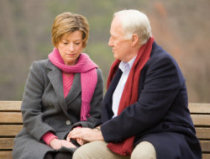 The First Year of Grief: Help for the Journey
A Different Grief: Coping with Pet Loss
Find full catalog of our
healing courses here
.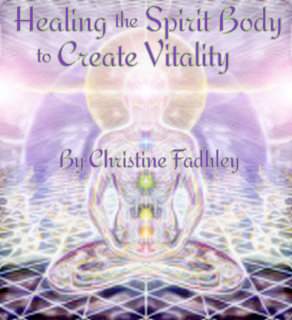 Healing the Spirit Body to Create Vitality
Problems with the spirit body can contribute to aches and pains, depression, anxiety and physical health challenges. This new course offers solutions for aura and chakra health and healing. Some of the areas this course guides you to manage include:
Aura health (sealing holes and tears)
Chakra health (cleansing and repairing)
Device removal (e.g., an airborne energy form lodged in a chakra)
Clearing harsh energies from your aura
Removing generational problems and family curses.
The lessons in this healing course are designed to empower you to understand and care for your own spirit body. Lessons also help you to gain a greater understanding of how illnesses manifest, may be prevented and even cured.
Most of the lessons include one or two downloadable guided meditations recorded by Christine Fadhley, who is also a longtime yoga instructor experienced in leading guided meditations. Lessons also include interactive web tools designed to reinforce key concepts. Learn more now.
| | | |
| --- | --- | --- |
| | | Closing Thoughts |
May you always walk in Beauty.
Today's Holistic Prayer
Great Mother, I am your daughter and I call to you
Teach me courage and kindness and how to love myself
Help my heart be pure and my vision clear
Show me how to live without bitterness and blame
Let me know nature which is always true
Fill me with your silence as I learn the art of patience
Teach me of my own power and purpose
Send me your light as you guide me into your dark cave
Hold me when I am afraid
Help me to see there is no fault in the Universe, only life dancing
Reveal to me that timeless space inside
Where the dance has no beginning and no end
Fill me with wonder as I touch once again the delicate magic that is life
In my heart there is much longing
I am ready to face whatever your Mystery may unveil
~ Sedonia Cahill, (1945 – 2000) Teacher of Circles, Vision Quest Guide, Women's Advocate
Peace, Love and Light,

Have a comment about this issue?
Share with the rest of us.








Disclaimer
About Self Healing Expressions