Holistic Classes ~ Holistic Education
Self-Healing Expressions offers a wide array of holistic classes via the Internet. Find their full catalog of
holistic classes here
.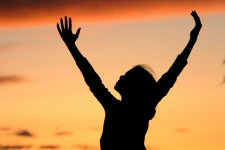 Discovering Your Life Purpose: Living the Life You Were Born to Live
Is your life filled with purpose? Every single one of us has a reason for being here on the planet right now, and every one of us has a unique contribution that no one else can make. It's the reason you were born. Are you living the life you were born to live? This inspiring course takes you on a journey of exploration and evaluation. Ask yourself the right questions and unveil answers that may surprise you. [
Learn More Now
]
"To be nobody but yourself, in a world which is doing its best to make you everybody else, means to fight the hardest battle which any human being can fight, and never stop fighting." ~ E.E. Cummings, Poet
Living with Purpose: Embracing the Essential You
By Melanie Votaw
Do you know and embrace the essential you? The essential you is the you that entered this world without the learned beliefs and fears that later took hold. Everyone has these layers to contend with and peeling them away, like layers of an onion, reveals your essence, which is your soul expressed in physical form. The moments when you are living from the essential you are moments when you are expressing your soul, your inner spirit, in the physical world.
If you were to sum up your essence in one sentence, what would you say?
Some of you, for example, might you say, "I am a loving person who wants to make a difference in the world", or "I am an adventure lover always seeking to live life to the fullest." While one sentence can in no way encompass all of who you are, take a moment and see if you can boil it down to the most "essential" thing about you.
Do you feel you live up to this essence on a day-to-day basis? Is who you truly are being expressed in the world? Does fear and defensiveness get in the way of expressing your essence?
A One-Day Diary
Pick one day this week to keep track of your thoughts and feelings. Write your essence sentence at the top of a journal page, and jot down any thoughts or feelings that come up during the day which are not in line with your essence. If your essence is, "I am a loving person who wants to make a difference in the world," take note of every thought or feeling that is not loving. This is not to say you must be loving every minute of every day; the exercise is only to help you determine how much you are living your true essence and what beliefs and habits might be in your way.
If your essence has something to do with making a difference in the world, are you making that difference? Bear in mind that you can make a difference simply by smiling at someone and spreading positive energy! You may indeed decide you want to do something more, but don't overlook small gestures.
Living as the essential you is a lifelong journey. You will be called upon over and over to reaffirm who you are and recall what is most important to you. Peeling the layers of the onion is the purpose that we all share in common. It can be a fascinating exploration if you allow yourself to be surprised and delighted by the
discovery of who you are
.
Copyright © 2006 Melanie Votaw. All rights reserved. If you are interested in publishing this article, please email
.