Bringing the self to healing, one lesson at a time.
Holistic Expressions, A Self Healing Expressions Newsletter
Issue 115 - Feb. ~ Finding a Partner for Health and Healing

By Self Healing Expressions
Share
In this Issue
1)
What's Cookin'
~
Opening remarks by June Cook
2)
Who are Your Cheerleaders?
by Rev. Richard Adinolfi
3)
This Issue's Featured Movie Trailer ~ The Big Miracle
4)
Healing Books recently added to our Catalog!
5)
What Feng Shui Teaches Us: Understanding Our Role as Helper
by Deborah Redfern
6)
February Picks! Healing Courses and Healing eBooks to support you this month
7)
Need support to recreate your career or life?
8)
Comments from you
~
Thanks for writing in!
9)
Things That Make You Go Ommm...
~ Healing eBooks coupon code
10)
This Issue's Holistic Prayer
~ Tibetan Buddhist Blessing
"In union, there is strength."

~ Aesop
In January, Ken joined me in a Tabata class I've been taking for a while. Tabata was founded by a Japanese scientist named Izumi Tabata and his colleagues at a department of physiology in Japan. Our class is a 30 to 45 minute intense cardio, interval training workout. I like it because it's short and is considered more beneficial than a longer aerobic workout. But it's not easy. I used to drag myself to this class or find excuses to skip it, but now that Ken is coming with me, I look forward to it and I'm starting to enjoy it. Go figure. Teaming up with a buddy for health and healing is a great way to cheer each other on. You can motivate each to do the work, and discuss the pains and gains.

Remember, you can take one of our healing courses with a buddy. See the 2 for 1 offer details. In short, if you purchase one of our eCourses for yourself, you may invite a friend to take the same course with you at no additional fee!

Find our featured ecourses and ebooks for February below. As usual, see which offering below might support you on your journey towards health and healing.

Breathe,



P.S.
If you find value in this ezine, please help us grow our list by forwarding it on. Please know we are grateful for this small act of kindness! For NEW subscribers joining us this month, we are offering
two complimentary Soul mate ebooks
:
Get Ready for Your Soulmate
Feng Shui Your Way to Love
Use the ezine form on the page to gain access to these
Soulmate Workbooks
.








Who are Your Cheerleaders?

Who are the cheerleaders in your life?
Who has cheered you on in all your endeavors and throughout your journey of life?
Who has inspired you with a good word of cheer, support and encouragement in your life's pursuits to develop and express your abilities and talents, achieve your goals, and fulfill your dreams?

These are the people who empower us to be all that we were meant to be. Their sincere interest in us and belief in us enables us to believe in ourselves all the more, and fires us up with the enthusiasm that propels us farther on to victory. Read on.

© Excerpt from Divine Living: Practical Advice for a Lifetime by Rev. Richard Adinolfi.
Rev. Richard Adinolfi, a beloved minister and former radio broadcaster, is the author of Divine Living: Practical Advice for a Lifetime. Also, a certified Massage Therapist (his second career), he is the author of Self-Massage Plus: Caring for Your Aching Muscles and More.









This Issue's Featured Movie Trailer ~ The Big Miracle
Inspired by the true story that captured the hearts of people across the world, the rescue adventure Big Miracle tells the amazing tale of a small town news reporter (John Krasinski) and an animal-loving volunteer (Drew Barrymore) who are joined by rival world superpowers to save a family of majestic gray whales trapped by rapidly forming ice in the Arctic Circle.
Opens this weekend
!








Healing Books recently added to our Catalog!
We welcome Trevor Greig to our holistic community!

Numerology Made Simple
by Trevor Greig
Your name and the numbers in your life hold meaning which numerology can help you decode. Your name, for example, could reveal positive and negative attribute that impact your mental, spiritual and physical health. This numerology ebook is an easy step-by-step guide explaining the principles of numerology and provides real world examples, which are designed to help you learn the process of decoding your own name and numbers. Be empowered by discovering the hidden meanings in your own numbers and those of your friends and loved ones!
Learn more now
.
Natural Remedies for Kidney Stones
If you have ever suffered from the pain of kidney stones or think you might be at risk for them, empower yourself by learning ways to eliminate and prevent them. This Natural Remedies Kidney Stones ebook shares natural remedies that have worked for many.
Learn more now
.

















February Picks! Featured
Healing Courses
and
Healing eBooks
Other
emotional healing ebooks
Need support to shift or recreate your career or life?
Let one of these holistic courses provide direction and motivation.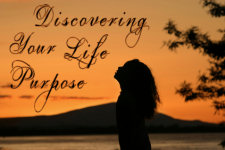 Discovering Your Life Purpose: Living the Life You Were Born to Live
Other Healing courses and Healing eBooks to check out this month!








| | | |
| --- | --- | --- |
| | | Here's What You're Saying About Our Holistic Courses... |
About Rev. Laurie Sue, author of
Finding Your Soulmate ecourse
and
Rituals for Love
...
"Rev. Laurie Sue has great insight into the world of love and soulmates. In her years of helping wonderful soulmate couples prepare for their wedding, she has come to learn the secrets of finding true love and being ready to embrace it when it arrives. She is an excellent guide for assisting singles get ready for that kind of committed love and build the foundation for a spiritual partnership." ~ Cornelia Powell, "The Bride's Sage", Editor, Weddings of Grace Online Magazine
About Holistic Prayers: Healing the Mind, Body and Spirit Through Prayer
No fee course
"As part of my morning routine of yoga/meditation/prayer the course fit in very nicely. Pointing my reflections/contemplations in new divine directions. Thank you very much." ~ Scott Parmele, Indiana
About The First Year of Grief eCourse
"I find the course very pertinent to my current situation. I like the extra articles to read and have found some of them very helpful." ~ Sue. E., United Kingdom
About Shaman Maggie and her Reiki courses online
"I found this
Reiki course
to be a very profound life changing experience. The Reiki I attunement that I received from Maggie Wahls was very powerful. The heat that emanates from my palms since the attunement is really amazing. I used it on my husband and his sinus infection was completely gone over night! I'm beginning the
Reiki II class
now and know it will be just as wonderful as the first course. Maggie is a truly amazing teacher." ~ Sharon B. Washington, USA
| | | |
| --- | --- | --- |
| | | Closing Thoughts |
This Month's Holistic Prayer
A Tibetan Buddhist Blessing
May you be filled with loving kindness.
May you be well.
May you be peaceful and at ease.
May you be happy.
Peace, Love and Light,

Have a comment about this issue?
Share with the rest of us.
total comment(s)








Disclaimer
About Self Healing Expressions