Bringing the self to healing, one lesson at a time.
Holistic Expressions, A Self Healing Expressions Newsletter
March 2012, Issue 117 - How Do You Choose Crystals for Healing?

By Self Healing Expressions
Share
In this Issue
1)
What's Cookin'
~
Opening remarks by June Cook
2)
NEW! Crystals for Healing course
by Margaret Loris, Crystal Therapist
3)
A Poignant Grief Poem
with comments by grief counselor Marty Tousley
3)
From Denial to Desire: New Perspectives on a Lenten Path
by Rev. Reed
4)
Featured Healing Books and Holistic Courses
6)
Comments from you
~
Thanks for writing in!
7)
Things That Make You Go Ommm...
~
Coupon offer!
8)
This Issue's Holistic Prayer
~
by Marianne Williamson
"Although the crystal may be used for "mind to mind" communication, its higher purpose...is in the service of humanity for the removal of pain and suffering. With proper training, a healer can release negative thought forms which have taken shape as disease patterns in a patient's physical body."

~ Marcel Vogel
We're so happy to announce the launch of our new crystals training course! When we started to develop Crystal Therapist Margaret Loris' Crystals for Healing course, we had little idea where she would take us. To our delight, we found her lessons to be unique, enlightening, and transformative. And Mike, our wonderful webmaster, helped create some amazing web-tools and audio meditations to compliment her lessons. In this journey, learn the art of selecting, clearing, charging, programming and using crystals for healing. As a long time healer and 1995 graduate of Barbara Brennan's renowned School of Healing, Margaret blends energetic and intuitive healing into her crystal therapy lessons. We invite you to be among the first to enroll!

As usual, see which offers below calls to you this season to support you on your healing journey.

Breathe,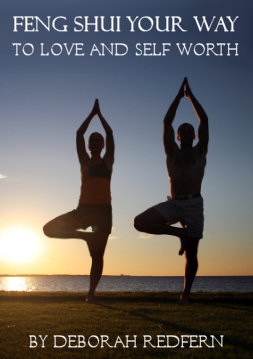 P.S.
If you find value in this ezine, please help us grow our list by forwarding it on. Please know we are grateful for this small act of kindness! For NEW subscribers joining us this month, we are offering
Feng Shui Your Way to Love
by Deborah Redfern
.









Crystals for Healing Course
Crystals for Healing: Crystal Therapy in Multi Dimensions by Margaret Loris

Crystals support healing in that negative energy that has manifested into emotional, mental, spiritual or physical distress or illness may be released and transmuted. Then deep and profound healing may occur. This crystal therapy course focuses on the why, when, where, what, and how of crystals for healing. Crystals contain a unique vibration and radiate specific healing properties which may be used to amplify spiritual energies. This online crystals course guides you in understanding and embracing those unique vibrations and properties for healing.

After learning to select, cleanse, charge and program seven crystals, there is an excellent review of major and some minor chakras. In subsequent lessons, a healing crystal (or stone) is connected to each chakra. The healing properties of various stones are revealed, as are ways a given crystal or stone may assist in healing one physically, emotionally, mentally and/or spiritually. This course culminates with a lesson about crystal layouts (i.e., where and how to lay various stones on the body for a healing session). Learn more now!








A Poignant Grief Poem
With opening comments by grief counselor Marty Tousley, author of The First Year of Grief: Help for the Journey.

This beautifully crafted poem ~ a stunning and vivid description of raw grief ~ was written by award-winning author Ellen Bass, who teaches poetry and creative writing in Santa Cruz, California. In a recent interview on NPR with Voices in the Family's Dan Gottlieb, Ellen said the poem "came from a time of great despair and personal suffering" in her life. Still, it strikes a universal chord, and in the end sends a message of hope that resonates with anyone who has experienced overwhelming loss. Read poem here.
Marty Tousley, CNS-BC,
FT
,
DCC
is the creator and instructor of these grief eCourses:
And these grief eBooks (among others):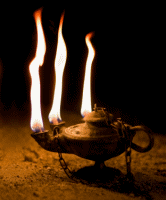 From Denial to Desire: New Perspectives on a Lenten Path
,
by Rev. Elizabeth Reed, Ph.D.
While many would describe Jesus' message during the Lenten season as one of willingness to endure a life path of denial and sacrifice, there are those who would argue to the contrary. Yeshua (Jesus) lived a life in total alignment with his life purpose, in total alignment with Divine Unity's Purpose, in total moment-by-moment, breath-by-breath union with Unity.
Read on
.
Rev. Elizabeth Reed, Ph.D. is the creator and instructor of these online courses with Neil Douglas-Klotz, Ph.D.:
Breathing with the Divine Breath: Deep Inner Healing in The Beatitude Way
A Healing Journey with the Aramaic Lord's Prayer: Reclaiming the Mysticism of Jesus through His Native Language








Featured Healing eBooks and Holistic Courses!
We welcome empowerment coach Joyce Shafer to our healing community!

I Don't Want to be Your Guru, but I Have Something to Say (New Edition)
by Joyce Shafer
This spiritual novel is busting at the seams with wisdom. Once you start reading it, you'll quickly be engaged. This little treasure is a clever use of fiction to get important messages across, devoid of the dogma often attached to books teaching important life-lessons. Selected as a book-of-the-month for discussion by a 9/11 support group in NYC.
Read Chapter 1 here
.
Raw Chocolate Made Easy
A Step by Step Guide to Make Fabulous Raw Chocolate by Sabine Spaargaren
Raw chocolate is pure, unadulterated, unprocessed, chockfull of antioxidants and nutrients, and the taste is out of this world. Learn to make your own raw chocolate from scratch, with nothing more than a fork and a bowl. With this comprehensive eBook you will learn the
ins
and
outs
of the different ingredients and how they interact to make real, pure chocolate and how to develop your own recipes within no time, but just in case, there are over 20 mouth-watering recipes in there for you to experiment with.
Learn more
!
Spring Clean with the help of
Feng Shui Soulutions: Your 30 Day Home and Life Makeover
Each lesson in this Feng Shui home makeover provides proactive steps you may take to balance, open, release, or shift energy in your home. Once energy is shifted and vibrational levels lifted on the home front, you could well notice a series of positive, unexpected and almost magical events occurring in your life! This could include attracting new opportunities, improved relationships, increased abundance and greater success.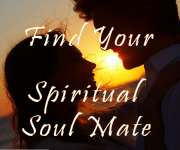 Spring Fever?
Find Your Spiritual Soul Mate
with the help of Rev. Laurie Sue's soulmate course
This course is a Soul mate Project in which you use your intellect, emotions and spirit to clarify and put forth your intentions for love. In this uplifting and supportive course, you will be carefully guided to construct your personal
Romantic Resume
based on your soul's desire for true and lasting love. You will also learn many spiritual tools to draw in your soul mate. This is an approach probably unlike any other you've tried to date but worth every ounce of effort and energy.








About Shaman Maggie's Reiki 1 course
"I am thoroughly enjoying this course so far. It has exceeded my expectations on all levels. The attunement was amazing and a life altering experience for me. I am getting so much from the classes. I can't believe this course was only $34.95. This site is a true gift to everyone." ~ Jennifer Harris, California
About Linda Pendleton's Angel Course
"I'm taking the courses regarding the guardian angels, and I have to tell you how much I am learning and loving every moment of it! Thank you so much! I anxiously await my email [lessons] and am ever so happy. I truly can't wait for the rest of them to come. I may have to find another course to take when this is over. Well, thank you again." ~ Saletta Myers, Ohio








| | | |
| --- | --- | --- |
| | | Closing Thoughts |
This Month's Holistic Prayers
As usual, you are encouraged to adapt prayers shared here to honor your religious tradition or spiritual practice.
"According to ACIM, each of us is achieving a fraction of what we're capable of. Let's pray that all obstruction to the full actualization of our divine potential, whether internal or external, be removed by Divine Intelligence."
Dear God,
Please remove the blocks
to Your Light within me,
that I might know and be
my true Self.
Amen
~
Marianne Williamson
Peace, Love and Light,

Have a comment about this issue?
Share with the rest of us.
total comment(s)








Disclaimer
About Self Healing Expressions