Bringing the self to healing, one lesson at a time.
Holistic Expressions, A Self Healing Expressions Newsletter
Issue 119: May 2012 ~ Like our Facebook Facelift? Give it a thumbs up!

By Self Healing Expressions
Share
In this Issue
1)
What's Cookin'
~
Opening remarks by June Cook
2)
Like our Facebook Facelift? Give it a thumbs up!
3)
Dreams for Healing: What Does this Name in My Dream Mean?
4)
Featured Flash Show with uplifting song: Star Shine
5)
Feng Shui: Spring Clearing and Cleaning
6)
Comments from you
~
Thanks for writing in!
7)
Featured Healing eBooks
8)
Things That Make You Go Ommm...
~
Coupon offer!
9)
This Issue's Holistic Prayer
~
Quero Apache Prayer
"How strange is the lot of us mortals! Each of us is here for a brief sojourn; for what purpose he knows not, though he senses it. But without deeper reflection one knows from daily life that one exists for other people."

~ Albert Einstein
We've spent a good deal of time in recent weeks giving our Facebook page a facelift. Could you check it out and let us know what you think? Mike created a beautiful cover image for us and helped set-up our video offer. See here

By joining us on Facebook, you can learn about holistic healing articles and offers we can't always fit in our ezine. It is also a great way for us to interact with each other.

Finally, you will notice our holistic courses catalog is now available on Facebook for your convenience. We hope you'll "share" your favorite course titles with others or enroll in a holistic course today! As usual, see what offerings below call to you this month and might support you on your healing journey.


Breathe,










Please check out our Facebook Video Offer here.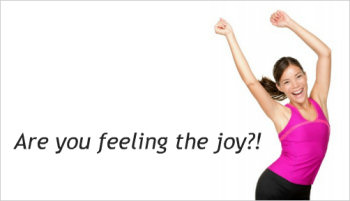 "Likes" and "Shares" very much appreciated!








"A dream which is not interpreted is like a letter which is not read." ~ The Dream Dictionary








Dreams for Healing: What Does this Name in My Dream Mean?

In this series, we will post Q & As about names in dreams as shared on this popular web page.

Have you ever recalled a name from a dream? Sometimes dreams teach us through word play.

Karen: What about... "Sean Ann Burke"? Donít know anyone named that.

Laura Grace: When a name appears in your dream, like "Sean Ann Burke," it may help to write each name down and ask yourself: "What comes to mind when I hear the name 'Sean?'" Although you may not know anyone names "Sean," that particular name may hold some special meaning. It could relate to an actor, or someone you've seen or heard of that has, or once had that name. Try the same thing with "Ann" and "Burke." Also, using "word play" may be beneficial. For example, the name "Sean" sounds a bit like "shun." Was the dream character named "Sean" exhibiting a particular quality, like "shunning" you in the dream?
Laura Grace is the instructor for the course
Dreams for Healing: Using Dreams as a Pathway to the Soul
.
Learn how to interpret your night-time dreams for healing and well-being.









Featured Flash Show: Star Shine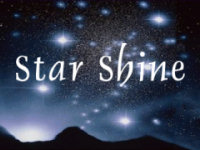 Get a lift from this inspiring song and flash show. Song performed by Rick McDonald, NYC.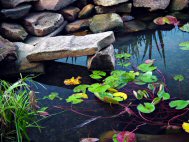 Feng Shui: Spring Clearing and Cleaning
By Deborah Redfern
As you clean your home this season, invite the healing forces of the four elements into your home:
air, earth, fire, and water.
Not only will it help you clean your home, but it has a powerful cleansing and renewing affect on your body, mind and soul. Also, try smudging and essential oils to remove stagnant energy and clear negative energy from your home. But before you get started with your spring clearing and cleaning, take a moment to...
Read on
.
Deborah Redfern is the creator and instructor of these eCourses:
Healing with Feng Shui and Color
Dancing with Energy: 9 Steps to Manifesting Your Soul's Desires with Feng Shui
Feng Shui Soulutions: Your 30 Day Home and Life Makeover








About Shaman Maggie's Shaman course
...
"This is a beautiful, thoughtful journey of (re)connection. It is deeply rooted in the earth honoring practices, rituals and wisdom teachings from thousands of years and many cultures that are a way of life to this day. Through the guidance of a modern Shaman Elder each lesson will ask you to explore other ways of thinking, feeling and perceiving. They will challenge you to redefine your relationships - to nature, self, time, reality, death, healing and so on. Give yourself time between lessons to do the exercises, use the resources, explore the links, read, ask questions and practice. It is well worth it" ~ Karen A., Pennsylvania
About Marty's Grief course
...
"My parents passed away within 15 months of each other. It is going on my second year anniversary of my mother's death and the first year of my fathers. I didn't know where else to turn to. I had tried an actual counselor who was not sympathetic with my feelings. These feelings are actually real and it may take "a lot" of time. Marty's lessons make sense. I sometimes think that she can read my mind. I would recommend this site to anyone." ~ Elizabeth O., Virginia








This Issue's Healing eBooks


Rituals for Love and Romance: Attract Your Soul Mate with Self-Love and Ceremony by Rev. Laurie Sue Brockway
Learn an array of love rituals, ceremonies, and meditations that can support you in loving yourself and attracting your soul mate! In this healing ebook, you will be guided to create, personalize and perform rituals, ceremonies, exercises and meditations designed to help you heal and release unresolved issues that stand between you and true love.

Curing Irritable Bowel Syndrome: Using Natural Holistic Therapies by Christine Fadhley

Are you struggling with irritable bowel syndrome attacks? Pharmaceutical drugs prescribed for IBS can produce unpleasant side effects; furthermore, these drugs only address the symptoms not the root cause of the syndrome. You are invited to be an active participant in your own healing. The first step is to empower yourself with knowledge, then formulate a plan for action and implement it.
Fat Burning Detox Program
by Nancy Desjardins, Registered Nutritional Consulting Practitioner
The Fat Burning Detox Program is based on gluten free, alkaline forming, natural whole foods designed to strengthen your immune system, recharge your digestive system and boost your mental and emotional outlook so you can be at your very best ó healthy and energized. This program can be life altering and comes with 10+ bonus gifts of audio (MP3) interviews by experts!
Self Empowerment eBook ~ Help Me Help Myself
by David Chilcote II, Psychotherapist & Addictions Counselor
Try these proven self-help strategies to help rebuild your life and find happiness and well-being. This self-help book provides the wisdom of several therapy sessions for the price of a cup of frappuccino! Sometimes by simply changing your perspective of a situation, you can approach life from a more empowered and proactive place. Available formats:
PDF
,
ePub
,
Mobi for Kindles








| | | |
| --- | --- | --- |
| | | Closing Thoughts |
This Month's Holistic Prayer
Looking behind, I am filled with gratitude,
Looking forward, I am filled with vision,
Looking upwards I am filled with strength,
Looking within, I discover peace.
~
Quero Apache Prayer
Peace, Love and Light,

Have a comment about this issue?
Share with the rest of us.
total comment(s)








Disclaimer
About Self Healing Expressions