Bringing the self to healing, one lesson at a time.
Holistic Expressions, A Self Healing Expressions Newsletter
Issue 120 - June 2012 ~ Healing Support for Your Back and Body

By Self Healing Expressions
Share
In this Issue
1)
What's Cookin'
~
Opening remarks by June Cook
2)
NEW! Holistic Marketplace at Self Healing Expressions
3)
Stand Up, Walk Around, Even Just For '20 Minutes'
~
NPR interview
4)
Chronic Back Pain Limits Brain Power
~
Jesse Cannone CFT, SPN, CPRS
5)
Featured Healing eCourses and Healing eBooks
6)
Comments from you
~
Thanks for writing in!
7)
Things That Make You Go Ommm...
~
Coupon offer!
8)
This Issue's Holistic Prayer
~
Feng Shui Rainbow Meditation - Soothing music, colorful visuals!
"Your back loves you and wants to support you. Love your back and let it move for you every day. Let's affirm: I know that Life always supports me."

~ Louise Hay
Ken and I greatly enjoy working at our computers but we are all too aware of how spending so much time sitting at a desk and leaning forward each day can contribute to various health issues. In recent years, Ken and I (luckily not at the same time!) have both experienced mild to severe back pain. We now appreciate how important it is to stand up and take frequent breaks from computing (even when you are "in the zone"). This is in addition to regular exercise, proper diet, supplements, etc. Ken even invested in a motorized desk a couple of years ago which heightens at the push of a button - so he may work standing up for part of his workday.

Did you know that back pain can be months and even years in the making? If you are dealing with or at risk for back pain, we have surfaced some wonderful holistic resources to help support your back! Find them in our new Holistic Marketplace!

As usual, see which articles or offers below might support you in honoring your back, heart, body, mind, and spirit this month.


Breathe,

P.S.
Thanks for all the "Likes" on our updated
Facebook page
!









Holistic Marketplace at Self Healing Expressions

Learn about holistic products we've surfaced for you. Currently, you will find products for:

Back Support
Yoga training

Visit our Marketplace here

.
"Sitting shuts down the circulation of a fat-absorbing enzyme called lipase. In another study, scientists found that standing up engages muscles and promotes the distribution of lipase, which prompts the body to process fat and cholesterol, independent of the amount of time spent exercising."

~ Corbett Barr, My Standing Desk Experiment
Stand Up, Walk Around, Even Just For 20 Minutes

NPR Fresh Air Interview from WHYY
If you're sitting at a desk reading this article, take a minute and stand up. That's the latest advice from New York Times Phys Ed columnist Gretchen Reynolds. In her new book,
The First 20 Minutes
, Reynolds details some of the surprisingly simple ways you can combat the effects of a sedentary lifestyle. Federal health guidelines recommend 30 minutes of moderate exercise — such as walking or jogging — every single day. But new research shows that even regular exercisers may not be doing enough to counteract the health hazards of sitting down at a desk all day long...
Read on and listen to this Terry Gross interview here
.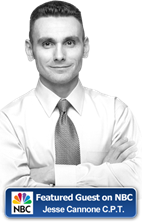 Chronic Back Pain Limits Brain Power
by Jesse Cannone
You don't need to be a scientist to know that chronic back pain can have a negative impact on your life, often bringing with it anxiety and depression. It can affect your ability to work, sleep, and perform other daily activities. Until recently, it has been assumed that whatever changes occurred in the brain as a result of chronic back pain -- were only temporary and that the brain would revert to a normal state once the pain stopped. Recent findings by researchers from Northwestern University have turned this assumption on its head...
Read on
.
Jesse Cannone CFT, SPN, CPRS is the author of
The 7-Day Back Pain Cure: How Thousands of People Got Relief without Doctors, Drugs, or Surgery.
Find a free offer for this book in the Ommm section below!








Featured Healing eCourses and Holistic eBooks!
Spring Fever? Check out Rev. Laurie Sue's content!
And Love Yourself with this Self-Care Content...








About Shaman Maggie's Reiki 1 course
...
"Eye opening and Jaw dropping ~ I never knew that I could find a course that was so easy to learn, yet could have so profound of an effect on my life and my spirit. And that could be such a 'Gift' to others! With my Multiple Sclerosis, sometimes 'taking classes' (getting to them and paying for them) hasn't been feasible for me! But this course fits me to a 'T'! I can do my lessons in the comfort of my rocking chair, at MY pace, so it can soak into my brain as it's able to absorb it. And I can gain a skill to help myself and others in the most natural way, as it should be! The Spiritual 'Gift' that it has brought me at this time of my life could not have been more perfect in its timing! THANK YOU for providing a way for persons like myself to regain 'wholeness & healing' and to be able to share it with others!" ~ Namaste,
Lesa C., Alaska
About Laura Grace's Dreams for Healing course
...
"This has been the first information I've come across regarding dreams that spent time helping me learn to break down my dreams and dream symbols so I can interpret and understand how they directly affect me, my emotions and well-being. It has been such a wonderful experience to have a Dream Journal and then have someone 'walk' with me through the dreams so that I can learn from them. It is slowly and positively changing my life." ~
Deb B., Canada
About grief counselor Marty Tousley's Grief course
...
"Being a relatively young widow, this course has helped me identify many of my feelings and thoughts as 'normal', not some aberration of my mind. I was taught to suppress my feelings. When my husband died, I was determined that I would grieve, and heal. This course has helped me continue on this path." ~
Dr. Amy B., Virginia
About Margaret Loris' Crystals for Healing course
...
"This course completely changed the way I perceived crystals and stones. To think of them as a vibrational "living" thing with the capability of healing is simply amazing!" ~
Maurice, NY
| | | |
| --- | --- | --- |
| | | Closing Thoughts |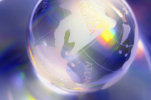 This Issue's Holistic Prayer
We return thanks to our mother, the earth, which sustains us.
We return thanks to the rivers and streams, which supply us with water.
We return thanks to all
herbs
, which furnish medicines for the cure of our diseases.
We return thanks to the moon and stars, which have given to us their light when the sun was gone.
We return thanks to the sun that has looked upon the earth with a beneficent eye.
Lastly, we return thanks to the Great Spirit, in Whom is embodied all goodness, and Who directs all things for the good of Her children.
~ Iroquois Prayer, adapted
Peace, Love and Light,

Have a comment about this issue?
Share with the rest of us.
total comment(s)








Disclaimer
About Self Healing Expressions