Bringing the self to healing, one lesson at a time.
Holistic Expressions, A Self Healing Expressions Newsletter
Issue 121 - June 2012 ~ Friending Your Body, Mind and Spirit with Self Care and Love

By Self Healing Expressions
Share
In this Issue
1)
What's Cookin'
~
Opening remarks by June Cook
2)
NEW! Check out our Holistic Marketplace!
3)
Embracing Patience and Loving Allowance for Others and Self
by Linda Pendleton
4)
A Traditional Shamanic Way to Protect Yourself from Negativity
by Shaman Elder Maggie
5)
Take Control of Arthritis and Get Your Life Back
by Jesse Cannone CFT, CPRS
6)
This Week's Featured eCourses and eBooks for Self Care and Love
7)
Comments from you
~
Thanks for writing in!
8)
Things That Make You Go Ommm...
~
Coupon offer!
9)
This Issue's Holistic Prayer
~
Buddha wisdom
"I remember when my mother died, as we were waiting for the people from the funeral home to come, my father said I need to go say goodbye to your mother's body. And I must have looked at him questioningly or something. He said, you know, I know that's not all of who your mother was, but that's the body I woke up to every day for 35 years. That's the body that gave birth to you and your brothers. That's the body your mother had when I fell in love with her. And I was so struck by that and thought, I really need to make sure that I make friends with my physical self and really explore what my body can do."

~ Rev. Amy Richter, 'Ripped Reverend' Finds Joy In Bodybuilding
While doing abdominal curls in a Pilates class recently, the instructor said, "Think of your workout as something to look forward to; your little treat for yourself." I thought this was a great way of looking at it and fully embraced this thinking as soon as she said it.

Self-care and love, whether it's for your body, mind or spirit, honors you! So in honor of you, see if one of our articles or offerings below might support you in the coming days or months!

On a different note, we are in the process of renovating the Self Healing Expressions web site, please excuse the inconsistent look of our pages during this transition period. Do let us know how you like our new look!


Breathe,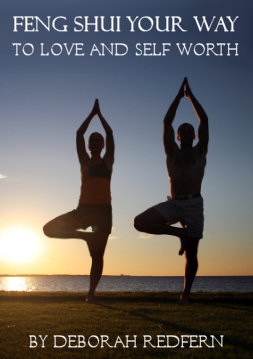 P.S.
If you find value in this ezine, please help us grow our list by forwarding it on. Please know we are grateful for this small act of kindness! For NEW subscribers joining us this month, we are offering
Feng Shui Your Way to Love
by Deborah Redfern
.









Holistic Marketplace at Self Healing Expressions

Learn about holistic products we've surfaced for you, including:

Blood sugar solutions
Yoga training
Back Support
Soulmate Summit (Fre*e!)
And More!

We hope these holistic products and resources help you address certain mind, body, spirit challenges you may be facing. Visit our Marketplace

here

.








Embracing Patience and Loving Allowance for Others and Self
Linda Pendleton, excerpt from As Light as a Feather: Spiritual Tidbits to Ponder

Patience is virtuous and most of us wish we had more, don't we? So often in life we lose patience with others. Lack or loss of patience, is operating under one's own agenda and not affording the other person the courtesy or love that would give them the necessary things they may need. In other words we are not giving them loving allowance. Losing patience is being self-focused, rather than being other-focused. We all have... Read on.

Linda Pendleton is the author of numerous books, ebooks and these online spiritual courses:

Healing Whispers: Communication with Your Spirit Guides & Angels
Journey to the Heart: Exploring the World of Spirit and Our Connection to It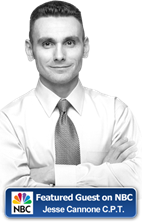 Take Control of Arthritis and Get Your Life Back!
by Jesse Cannone, CFT, CPRS
The
Healthy Back
Institute
Red, burning, swollen and so stiff you don't want to move...that's what those who suffer from arthritis experience on a daily basis. If you know this all too well, you are probably one of the 46 million Americans (that's 1 out of every 5 people) that are living with arthritis every day. To better understand how to get relief from this debilitating disease we need to dive deeper into its root cause...
Read on
.








This Week's Featured eCourses and eBooks for Self Care and Love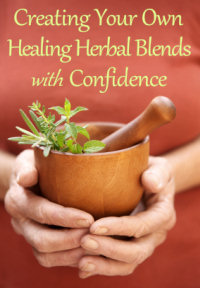 Creating Your Own Healing Herbal Blends with Confidence
by Lana J. Thomas, herbalist
Whether you wish to be the Family Doctor for yourself and those closest to you—or—develop and hone your skills towards creating or expanding your own healing practice, this Herbalist Training course is intended to help you pave a path so you may step into whatever role you desire with confidence.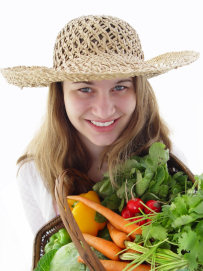 The Healing Power of Food: Conscious Eating
by Julianne Koritz, RD, licensed dietitian/nutritionist
Create an enjoyable relationship with food by focusing on nurturing the body, mind and spirit and less on traditional dieting. Learn how conscious eating can be a key ally in healing your body and life by strengthening your immune system and increasing your energy level.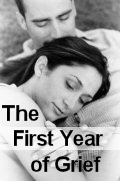 The First Year of Grief: Help for the Journey
by Marty Tousley, grief counselor
If you are mourning the loss of a loved one, accept this invitation to enroll in this grief-healing course designed to help you move through grief actively over the coming weeks, months and yes, perhaps even years.
Self-Massage Plus: Caring for Your Aching Muscles and More
Learn self massage techniques and get relief from head to toes in this Self Massage eBook. Be guided towards self care with self massage techniques designed to alleviate a wide array of ailments. Authored by Richard Adinolfi, LMT.
Continuing Education for Massage Therapists ~ Self-Massage Plus: Caring for Your Aching Muscles and More
Earn 10 Continuing Education Units (10 CEUs) towards your massage therapy recertification. Download this Massage Therapy Home Study Course of self-care techniques with online test today.








About Margaret Loris' Crystals for Healing course
...
"This course completely changed the way I perceived crystals and stones. To think of them as a vibrational "living" thing with the capability of healing is simply amazing!" ~
Maurice, NY
About Deborah's Feng Shui Soulutions course
...
"Your eCourse is amazing Deborah! It is very thorough, insightful and full of useful exercises. Your links to Suggested Resources are very well thought out and complement each lesson. I'm looking at my environment and self totally different! Thank you so much for this invaluable course!" ~Karen J., Colorado
About Rev. Reed's Breathing with the Divine Breath...in The Beatitude Way
"Easter is happening late in my personal life this year and I particularly like entering the darkness of the tomb/womb knowing that I can count on coming through this difficult time. The study of the beatitudes for me at this time has been powerful and each lesson seems so synchronistic with my journey. I continue to use the breathing meditations on a daily basis. I am really excited by e courses as a way to do self-study. Your course is beautifully done and technically easy to maneuver." ~
Dr. Jane B., New Mexico, USA
Thanks for writing in!
| | | |
| --- | --- | --- |
| | | Closing Thoughts |
This Issue's Holistic Prayer
"You, yourself, as much as anybody in the entire universe, deserve your love and affection." ~ Buddha
May all beings be peaceful.
May all beings be happy.
May all beings be safe.
May all beings awaken to the light of their true nature.
May all beings be free.
The Buddha
Peace, Love and Light,

Have a comment about this issue?
Share with the rest of us.
total comment(s)








Disclaimer
About Self Healing Expressions