Bringing the self to healing, one lesson at a time.
Holistic Expressions, A Self Healing Expressions Newsletter
July 2012, Issue 122 - Cooling Down Zenfully

By Self Healing Expressions
Share
In this Issue
1)
What's Cookin'
~
Opening remarks by June Cook
2)
Spiritual Singles! Embrace Summer Love Consciousness (Flash Show)
3)
Water Meditation Flash Show
4)
Grief Observed: Using Movies to Move through Grief
by Marty Tousley, Grief Counselor
5)
Water: The Ultimate Health Drink
by Julianne Koritz, licensed dietitian
6)
Check out our Holistic Marketplace!
7)
This Week's Featured eCourses
8)
Comments from you
~
Thanks for writing in!
9)
Things That Make You Go Ommm...
~
Free Audio Meditation offer!
10)
This Issue's Holistic Prayer
"Water is life giving. Water represents change and movement – it evaporates, condenses, and freezes and yet retains its basic structure. Water can be gentle as a trickling brook, or violently forceful as a raging waterfall or a storm at sea. Yet even in its gentleness, there is immense strength, for water trickling over rock can dissolve it over time. It is no wonder then, with an element subject to so much change, that Water element people perceive life largely through their emotions."

~ Deborah Redfern, creator and instructor of Healing with Feng Shui and Color
As we struggle with an oppressive heat wave in our part of the world, it seems like a good time to offer up some cool ways to cool down. We hope you find this issue a cool and calming space. See if one of these inspirational flash shows, meditations, or movie suggestions might do the trick.


Breathe,









Spiritual Singles! Summer Love Consciousness Flash Show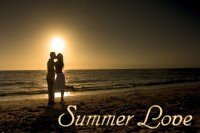 Mindful Singles especially will appreciate this summer time favorite, complete with reggae music and great advice from Rev. Laurie Sue Brockway. Let this show help you set the mood and be inspired this summer!
View show now
.








Water Meditation Flash Show

Cool down with this water meditation featured in Deborah Redfern's
Healing with Feng Shui and Color
course.
Find meditation
here
.








Grief Observed: Using Movies to Move through Grief
By grief counselor Marty Tousley, creator and instructor of
The First Year of Grief: Help for the Journey
Movies and DVD rentals that dramatize others coming to terms with their pain may serve as a valuable tool to help you and your family members move through the grieving process. Getting in touch with the painful feelings of grief and releasing blocked or pent-up emotions by having a good cry can be cleansing and stress-reducing. Movies can be an effective tool in addressing certain grief issues, especially when your selections are made consciously and deliberately.
Read on and find printable list of grief movies here
.








Water: The Ultimate Health Drink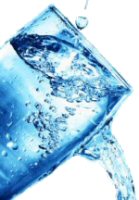 by Julianne Koritz, licensed dietitian, author of
The Healing Power of Food: Conscious Eating
.
Tired? Try drinking water! If you are thirsty, that means you have lost about 2-3% of your body fluids. Remember your body is 70% water. If your weight is 150 pounds and you are thirsty, that means you lost 3 pound of fluids. Just losing 1- 3% of your body weight causes such symptom such as chronic tiredness, headaches, grouchy and hunger that leads us into another area of concern...
Read on
.








Holistic Marketplace at Self Healing Expressions

Learn about holistic products we've surfaced for you, including:

Omharmonics ~ a revolutionary audio meditation product. Free audio meditation offer!
Online Yoga training
Back Support
Soulmate Summit (FREE online series. Attract Your Soulmate starting this week! July 10 – 17!)
And More!

We hope these holistic products and resources help you address certain mind, body, heart, or spiritual challenges you may be facing. Visit our Marketplace

here

.








Today's Featured Holistic Courses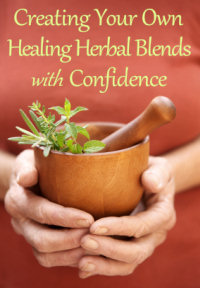 Creating Your Own Healing Herbal Blends with Confidence
by Lana J. Thomas, herbalist
Whether you wish to be the Family Doctor for yourself and those closest to you—or—develop and hone your skills towards creating or expanding your own healing practice, this Herbalist Training course is intended to help you pave a path so you may step into whatever role you desire with confidence.

A Different Grief: Coping with Pet Loss
by Marty Tousley, grief counselor
If you are struggling with your pet's chronic or terminal illness, facing a decision about euthanasia, or mourning the loss of a cherished animal companion, please accept our heartfelt condolences at this sad and difficult time. And accept this invitation to enroll in this pet loss course designed to support you on this difficult journey. We recognize that you need all the information, compassion and support you can find.

Discover the Shaman Within
by Shaman Maggie Wahls
You are invited to take a journey and an exploration into the worlds and the way of the Shaman. Shamanism is a spiritual way of life, not a religion. It's a practice that shapes all forms of spiritual healing. As you walk the path of this shamanic healing course, you will re-member many skills, talents, places and people from your past that you have forgotten.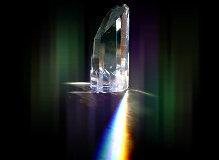 About Margaret Loris' Crystals for Healing course
...
"For many years I have had a fascination with crystals, purchasing my first one about 40 years ago, but did not know much about them or what to do with them until I took Margaret Loris course on the
Healing Power of Crystals
. The information she shares on cleaning, clearing, charging, and programming crystals has enabled me to begin using them as healing tools. By experimenting with various crystals, I discovered that they can dissolve and break up unconscious patterns of holding that are beyond the conscious mind s grasp. As the dissolutions happen I have been able to send healing energy into the pattern for further and deeper clearing of energy blocks. Without the aid of crystal energies, I could not reach these patterns because the walls around them were impenetrable. I am absolutely amazed how the energy of crystals combined with the intent for healing can produce incredible changes in the human energy field, and thus, in one's whole being.
I really enjoyed the guided meditations Margaret gives in experiencing and using crystals, not only because the information is excellent, but also because I could feel an energetic healing lift, which comes through the recordings. The activities she shares on how to use crystals is very helpful and lots of fun to see what would happen when I tried them out. My best healing experience so far, has been with an amethyst crystal cluster. After cleaning, clearing, charging and programming it, I placed it on the headboard of my bed before going to sleep, a couple of inches away from the top of my head. That night I enjoyed a most restful sleep waking up the next morning without any stiffness or soreness in my muscles and have had the same experience every night since then. Thanks so much for sharing your wealth of knowledge and experience on the Healing Power of Crystals!" ~ Joy, LA

About Rev. Reed's Aramaic Lord's Prayer course...
"The course has helped my awareness open up, by reviewing the "old" Lord's Prayer of my youth in a 'new' light and with a 'new' life. It is a fresh breath of air for me." ~ Gilbert S., Louisiana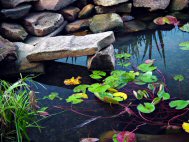 About Deborah Redfern's Healing with Feng Shui and Color course
...
"Deborah Redfern's online course about Feng Shui and color has many ways for us to experiment with color in the different aspects of life. I have been amazed at what I have discovered about myself and color what I wasn't aware of before... I highly recommend this course even if you practice Feng Shui already. It is packed with information, but the exercises are what brought me the most insight. It is also a lot of fun. Thank you, Debbie, for this wonderful experience." ~ Liz R., Rhode Island
Thanks for writing in!
| | | |
| --- | --- | --- |
| | | Closing Thoughts |
Visualization for Peace and Healing
Breathe deeply, exhale...
Calm your mind and center yourself.
Embrace and transmit feelings of peace, love, and harmony.
Embrace these positive feelings for yourself, your family, your community, your nation, and the planet.
Envision the ocean waves of peace and love rippling across the planet.
Breathe in peace... love... calm... harmony...
Exhale slowly...
Today's Holistic Prayer
You, the one
From whom on different paths
All of us have come,
To whom on different paths
All of us are going.
Make strong in our hearts what unites us;
Build bridges across all that divides us;
United make us rejoice in our diversity.
At one in our witness to your peace,
A rainbow of your glory.
Amen.
~ Brother David Steindl-Rast, O.S.B.
Mount Saviour Monastery, New York
Peace, Love and Light,

Have a comment about this issue?
Share with the rest of us.
total comment(s)








Disclaimer
About Self Healing Expressions