Bringing the self to healing, one lesson at a time.
Holistic Expressions, A Self Healing Expressions Newsletter
September 2012, Issue 124 - Facing Challenges that Come our Way

By Self Healing Expressions
"When you have come to the edge of all the light you have
And step into the darkness of the unknown
Believe that one of the two will happen to you
Either you'll find something solid to stand on
Or you'll be taught how to fly!"

~ Richard Bach, author of Jonathan Livingston Seagull
During a recent yoga class, someone shared an "emotional issue" they were facing to which the yoga instructor said in passing, "I prefer to refer to these as challenges versus issues." In thinking about the overuse that the word "issue" receives these days (in relationship to a personal problem), I had to concur. An emotional "issue" does sound kind of permanent. I like the premise that we can face, overcome or conquer a challenge. Challenges afford us the opportunities to grow and heal.

Whatever challenge you are facing this month, see if one of our articles or offerings below might support you on your journey.


Breathe,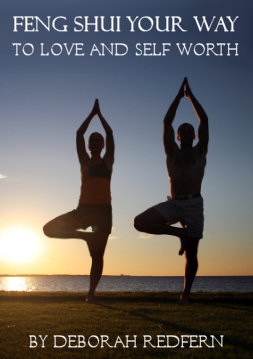 P.S.
If you find value in this ezine, please help us grow our list by forwarding it on. Please know we are grateful for this small act of kindness! For NEW subscribers joining us this month, we are offering
Feng Shui Your Way to Love
by Deborah Redfern
.








The Healing Power of the Life You Planned Before You Were Born
By Rob Schwartz, author of Your Soul's Gift

When difficult or traumatic experiences occur in our lives, we naturally wonder, "Why did this happen? What does it mean?" Often, such experiences may appear not to have any particular meaning; they may seem to be nothing more than purposeless suffering. Yet, in my years as a spiritual author and teacher, I have found that not only are our greatest challenges rich with meaning and purpose, but also that very often we ourselves planned those experiences before we were born. I explored this premise in detail in my first book, Your Soul's Plan, and I do so again in my new book, Your Soul's Gift: The Healing Power of the Life You Planned Before You Were Born. In this article I would like to share with you some of the healing and empowering insights in my new book. Read on.


Rob Schwartz is the author of the new book, Your Soul's Gift. It explores how our greatest challenges can be rich with meaning and purpose.









Featured Video ~
Chanting the Aramaic Lord's Prayer
This video provides a glimpse into the practice of chanting the words of Jesus in his original language of Aramaic. This video, produced by
Moving Life Stories
, features Neil Douglas-Klotz, Ph.D. with comments by Rev. Elizabeth Reed, Ph.D.
Read on
.
Rev. Reed is the instructor of A Healing Journey with the Aramaic Lord's Prayer: Reclaiming the Mysticism of Jesus through His Native Language. This popular Self Healing Expressions course was co-created with Neil Douglas-Klotz, Ph.D.








Featured
Healing Courses
Titles include these (and more!)...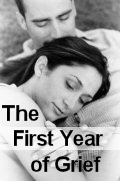 The First Year of Grief: Help for the Journey
eCourse by Marty Tousley, Bereavement Counselor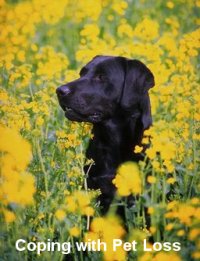 A Different Grief: Coping with Pet Loss
by Marty Tousley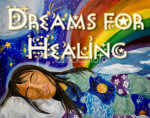 Dreams for Healing: Using Dreams as a Pathway to the Soul
by Laura Grace
Emotional Healing eBooks
Titles include these (and more!)...
Emotional Healing for Emotional Wealth
by Susan Jane Smith
Love in the Gardens of Macantar: A Spiritual Journey of Healing from Codependency and Relationship Addiction
by Lisa Acor Laurel
Help Me Help Myself
by David Chilcote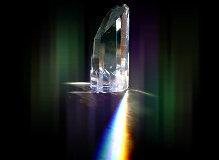 About Margaret's Crystals for Healing course...
"Course priced right? "Yes" "Very thought provoking, gave me a new outlook on the earth we live in and the origins of crystal healing. WILL incorporate crystal healing with my Reiki from now on." ~ Sharon M., New York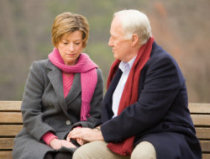 About Marty's Grief Healing course
...
"Thank you very much! Your course supported me through the worst time of my life! I really looked forward to my e-mails. I have saved all of them so I can read over all the wonderful advice and loving comfort it gave me. I would definitely take another class with you and probably will in the near future. I will also recommend your course to others!" ~ Jackie W., Florida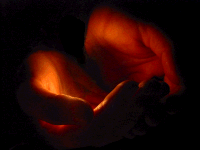 About Shaman Maggie's Reiki 2 course
...
"This course is great. This has been a great learning experience and I feel my knowledge of Reiki growing deeper. I would recommend this course to everyone."
Thanks for writing in!
| | | |
| --- | --- | --- |
| | | Closing Thoughts |
As usual, feel free to adapt any prayers included in our ezine to suit your own spiritual beliefs and practices.
Dear God,
Please bless the souls who lost their lives that day,
And comfort those who loved them.
... May their memory be a reminder to us
to create a world of understanding and love,
that events such as those of that fateful day
shall be consigned to memory,
nevermore to occur.
And so it is.
Amen
Posted on Facebook by Marianne Williamson on 9/11/11.
United be your purpose,
harmonious be your feelings,
collected be your minds,
in the same way as all the various aspects
of the universe
exist in togetherness, wholeness.
~ Rig Veda
To Your Health,

Have a comment about this issue?
Share with the rest of us.
total comment(s)








Disclaimer
About Self Healing Expressions