DIY Guide to Tea Blending
Enjoy this DIY Guide to Tea Blending by our friends at Mountain Rose Herbs.
This fun tool will help you find herbal synergy when creating your own tea blends. Start with the herbal action you need (immune support, calming, digestive stimulant, etc.) and use your preferred herb as the "active ingredient" base. Then add a "supportive ingredient" that is soothing to that particular body system. The final ingredient is the "catalyst" which adds a pop of flavor or offers stronger potency to the active ingredient by providing a complimentary action.
These proportions are conceptual and not hard set, so you have freedom to experiment. Start with 3 parts active ingredient, 1 to 2 parts supportive, and 1/4 to 1 part catalyst, and then make adjustments as needed. You will find that herbs often switch roles from one blend to the next.
Keep this helpful guide in mind when you begin blending gifts for the holidays! And you may purchase tea herbs here.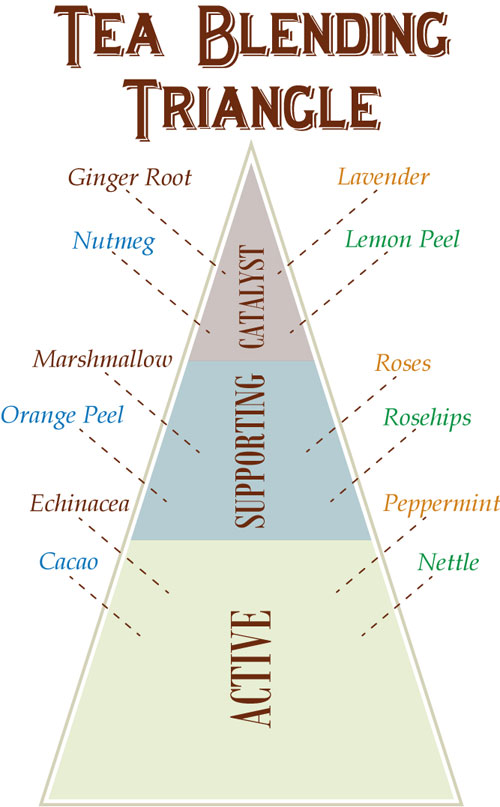 If Healing Herbs intrigue you, also check out Lana Thomas' course, Creating Your Own Healing Herbal Blends with Confidence.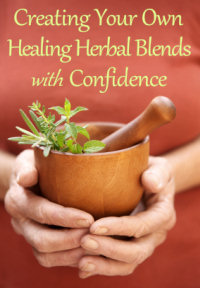 Whether you wish to be the Family Doctor for yourself and those closest to you – or – develop and hone your skills towards creating or expanding your own healing practice, Lana's herbal studies course is intended to help you pave a path so you may step into whatever role you desire with confidence.
Wishing you health and healing, because you deserve it!
Your friends at Self Healing Expressions
www.SelfHealingExpressions.com