Following Your Intuitive Hits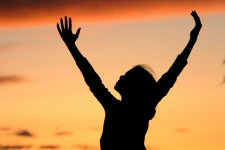 Discovering Your Life Purpose: Living the Life You Were Born to Live
Is your life filled with purpose? Every single one of us has a reason for being here on the planet right now, and every one of us has a unique contribution that no one else can make. It's the reason you were born. Are you living the life you were born to live? This inspiring life purpose training takes you on a journey of exploration and evaluation. Course includes interactive web tools and meditations for living with purpose. Ask yourself the right questions and unveil answers that may surprise you.
Living with Purpose:
Using Your Intuitive Hits to Discover Your Life Purpose
By Melanie Votaw
Your intuition is paramount when it comes to
discovering your life purpose
. Listening to that inner voice is the only way to get past your childhood programming. Let's face it, if your childhood programming wasn't in your way, you'd already know your life purpose, right? If you're not yet
living your purpose
, your intuition is the key to creating a life's work that will fulfill you and bring you joy; while also making a difference in the world.
So, how do you know when your intuition is accurate?
Well, you don't - not 100%, anyway. Sometimes, what you think is your intuition is actually the voice of fear, or the voice of a parent or society in your head. The truth is that even the world's best psychics aren't always accurate, and none of us ever know what the future will bring. As scary as this may sound, part of the fun is the surprise, isn't it? Life would be boring if we always knew what was going to happen.
But you don't have to know unequivocally that your intuition is correct in order for it to be valuable to you. When you follow your
intuitive cues
, the odds of making good decisions increase considerably. You can also increase your odds by learning to discern between fear voices and the voice of your intuition.
Below are a couple of ways to determine when an intuitive hit is probably worth following:
1.
When you get an intuitive hit, pay attention to how it "feels." You may not be able to articulate these feelings in words, but if you make note of them, you'll remember them. Then, when your actions get results, you'll remember which "feeling" led to your success. Whenever you get that same feeling, you'll know (chances are) you can trust that intuitive hit.
2.
When you receive what you believe is an intuitive hit, check in with your body. Do you feel excited? Do you feel relaxed and peaceful, or does your body feel tight and constricted? Sometimes, you may feel excited about an action, but your body may respond with tightness because the action requires some risk. If you feel excited underneath whatever fear is present, it's a good bet that the action is worth taking in spite of the fear.
Permit yourself to make mistakes when following your intuition. Trial and error is the way we learn. Obviously, take more time with the really important decisions, and experiment with the minor ones. As you become accustomed to when something
feels right
, you will be able to apply that knowledge to the decisions that really matter.
Always remember that life purpose is a journey.
Often, you need to try different things in order to be led to
your ultimate vocation
. Each step on the path leaves you with something that you can use in the future.
Copyright © 2007 Melanie Votaw. All rights reserved. If you are interested in publishing this article, please email .
total comment(s)