This Week's Self Healing Expression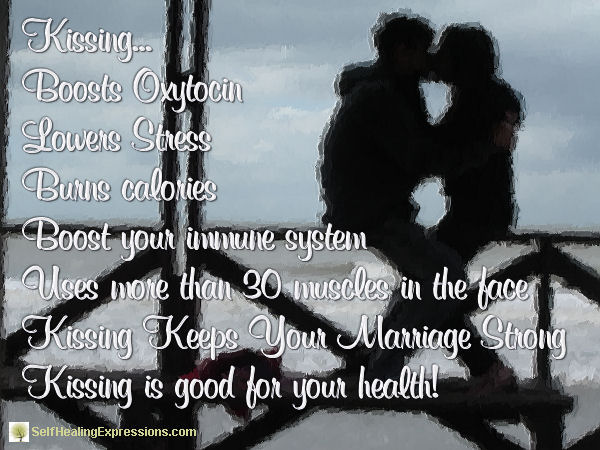 Kissing...
Boosts Oxytocin
Lowers Stress
Burns calories
Boost your immune system
Uses more than 30 muscles in the face
Kissing Keeps Your Marriage Strong
Kissing is good for your health!
Self Healing Expressions

is a long time provider of online self-help courses and holistic healing education. We invite you to review our course catalog, Holistic Marketplace and perused our site.