Leaving Your Comfort Zone and Discovering Your Life Purpose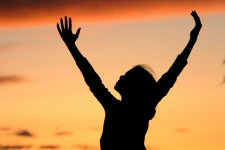 Discovering Your Life Purpose: Living the Life You Were Born to Live
Is your life filled with purpose? Every single one of us has a reason for being here on the planet right now, and every one of us has a unique contribution that no one else can make. It's the reason you were born. Are you living the life you were born to live? This inspiring life purpose training takes you on a journey of exploration and evaluation. Course includes interactive web tools and meditations for living with purpose. Ask yourself the right questions and unveil answers that may surprise you.
Living with Purpose:
Pushing Through Your Comfort Zone toward Your Life Purpose
By Melanie Votaw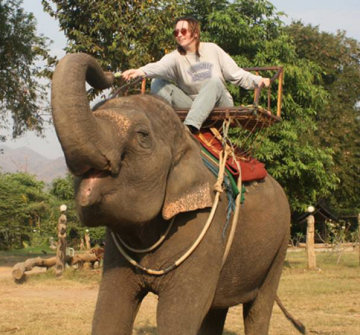 In January, I traveled in China, Thailand, and Singapore. While in Thailand, I had an opportunity to ride an elephant and bathe it in the River Kwai. I was hot and sweaty, but blissfully happy as I fed the elephant bananas while sitting on its back. This is a singular experience that I'll never forget. Just visiting Asia took me out of my comfort zone and gave me all sorts of new perspectives that I'm still processing. But riding the elephant was a way of being in the moment and doing something in spite of my fears that will enrich my life for years to come.
Leaving Your Comfort Zone
Almost ten years ago, I stepped
way
out of my comfort zone when I visited Southern Africa and did something that truly frightened me. I rode an open microlight aircraft over Victoria Falls. It's not something I ever thought I'd do, but I'm so glad I did. I learned that I'm not as afraid of heights as I thought, and I'd do it again in a heartbeat. (So what if I had pools of sweat in my palms by the time we landed.)
Now, don't worry – you don't have to travel to the other side of the world or do something that frightens you to death. But I use these examples to illustrate how important it is to challenge ourselves to try new things. When you stay within the familiar, it becomes very difficult to
discover your life purpose
. When you try new things and expand your horizons in some way – even if it's as simple as taking your first
yoga class
– you begin to see new possibilities. More importantly, you begin to see yourself in a new way.
Becoming Multi-Dimensional
When you experience yourself in varied situations, you see yourself more multi-dimensionally. You can then imagine yourself doing different things than ever before. You may even discover something you love to do
that will become your new vocation
for the rest of your life! You never know!

The Comfort Zone Poem
Author Unknown

I used to have a comfort zone where I knew I couldn't fail,
The same four walls of busy work were really more like a jail

I longed so much to do the things I'd never done before,
But I stayed inside my comfort zone and paced the same old floor

I said it didn't matter that I wasn't doing much,
I said I didn't care for things like diamonds or furs and such

I claimed to be so busy with the things inside my zone,
But deep inside I longed for something special of my own

I couldn't let my life go by just watching others win,
I held my breath and stepped outside to let the change begin

I took a step and with new strength I'd never felt before,
I kissed my comfort zone good bye and closed and locked the door

If you are in a comfort zone afraid to venture out,
Remember that all winners were at one time filled with doubt

A step or two and words of praise can make your dreams come true
Greet your future with a smile, success is there for you!


What can you do within the next month that is brand new to you?
Even if you fail to see any immediate benefits when you try something new, there are
always
benefits to fresh experiences. What have you always wanted to try but either haven't had the time or have been afraid? Maybe you want to begin taking violin lessons. Maybe you want to read your writing in public. What will you do to step out of your comfort zone? If you want to share it with the rest of us, great! Maybe you'll give others ideas about what they can do! Whatever you decide to try, I wish you exciting adventures!
Copyright © 2008 Melanie Votaw. All rights reserved.
How will you step out of your comfort zone this month; this season?
Share with the rest of us! Use the comment feature below and tell us what you're planning to do.
total comment(s)