Download Your Life Purpose Workbook Now!
Be on your way towards creating or affirming your personalized Life Purpose road map in minutes! Download this complimentary eBook by clicking the link below.
Download ebook now


Your Life Purpose Workbook by Melanie Votaw

Sometimes when life presents us with challenges (a layoff, financial issues, unexpected obstacles...), life is really presenting us with an opportunity for a new direction. Evaluate your true essence, clear negativity, embrace the art of manifestation, and create (or affirm) a road map toward your life purpose today! Let this complimentary eBook and subscription to Holistic Expressions, a free monthly ezine, support you on your journey!
Download ebook now

To access and save the ebook...
1) Right click the "Download ebook now" link.

2) Select "Save Target As..." off menu, so ebook is saved on your PC in a folder.

3) Note the folder you save these ebooks in – so you can easily locate and access it later.

4) Open the ebook now or view later.
We hope you enjoy this gift from Melanie Votaw
& Self-Healing Expressions!
You are invited to enroll in Melanie's
online Life Purpose course
today as well. This e-course comes with
15 bonus gifts
!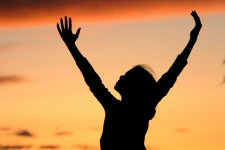 Discovering Your Life Purpose: Living the Life You Were Born to Live
Is your life filled with purpose? Every single one of us has a reason for being here on the planet right now, and every one of us has a unique contribution that no one else can make. It's the reason you were born. Are you living the life you were born to live? This inspiring course takes you on a journey of exploration and evaluation. Ask yourself the right questions and unveil answers that may surprise you.
About the Instructor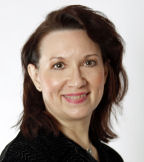 Melanie Votaw is a certified hypnotherapist and transformational counselor in private practice in New York City. She lives her life purposely through teaching, writing, photography, singing and dance. She has taught courses such as "Discovering Your Life Purpose" and "Creating the Life You Want" in New York City, San Francisco, San Diego, and Los Angeles. Melanie has produced and recorded two CDs based on her teachings, featuring soothing guided meditations, and she is the author of eight non-fiction books. Of her work, Melanie says, "Helping others to discover and create work they love is a large part of my life purpose, along with opening others to their innate creativity."
Learn more about Melanie and her online Life Purpose course
.