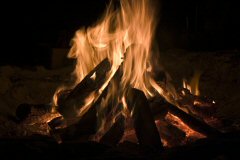 Discovering the Shaman Healer Within
Aho! Take a journey and an exploration into the worlds and the way of the Shaman. Come and sit down before the fire with the Shaman as you calm your mind and open your heart to the teachings of the Elders. As you walk the path of this course, you will re-member many skills, talents, places and people from your past that you have forgotten. Welcome to the reconnection to your purpose as healer. Let the Shaman Elder take the talking stick and listen to his words.
2010 Schedule
May 28 - 30: Welcome Hands Weekend
Come and help us open up
Life Healing Community
to accept all the visitors who will come this year for their healing. We will set up the pavilion and tents for people to enjoy and prepare the council fire and have the first lighting of the council for the 2010 season. There are always many jobs that need doing at
Life Healing Community
and
Shaman Maggie
cannot do them all by herself. Bring husbands and kids too if you like!
July 9 - 11: Volunteer Gathering
Come be part of our volunteer community. This is an event for all our volunteers to enjoy the healing land themselves. Take part in the various activities that are offered here and that you usually don't get to enjoy because you are too busy helping others. This is a special weekend of pampering and ceremony for those of you who do volunteer a weekend or a week here helping other visitors experience their own healing. Special gifts and treats are given to all our volunteers. To make arrangement to come be a volunteer at LHC just send an email to . We need all the volunteers we can get for the 2010 season.
August 20, 21, 22: Green Corn Festival
Come celebrate a Native American holiday and holy day that honors the harvest for 2010. Corn is the symbol of prosperity and abundance and this weekend we give thanks for the abundance in our lives and the abundance that is
Life Healing Community
. We shall create the green corn council fire and eat Native American foods and do ceremony as we share our good fortune with
Life Healing Community
. We will be offering the grandmother step up ceremony for those women who have finished their menstruation (in menopause or beyond) and are now ready to be spiritual grandmothers for everyone around them.
September 24, 25, 26, 2010: Student Reunion
Again this is time to gather as one body of
Shaman students
to celebrate with each other, to learn from each other to share with each other. Ceremony will be done for you and all your loved ones and you can spend time at the chapel offering your needs and seeing to the needs of those who have already asked for prayers. Bring your husbands and wives and sit by the pond and allow the healing of this place to infiltrate your very spirit. Make friendships that will last forever. Come and find out that you have a solid group of wonderful classmates here. You will be surprised how much you all are alike!
Ongoing Activities
Ongoing we have private and group retreats, vision quests, medicine wheel ceremonies, and Shaman Student Intensives at
Life Healing Community
. These activities are limited so if you want to participate in these please make your reservations as early as possible by sending an email to . Food and accommodations are included. Transportation is not included.
Contact Shaman Maggie for more details about upcoming events hosted at LHC.
Copyright © 2009 Shaman Elder Maggie Wahls. All rights reserved.