Bringing the self to healing, one lesson at a time.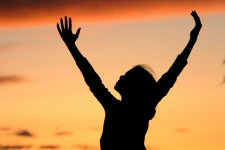 Discovering Your Life Purpose: Living the Life You Were Born to Live
Is your life filled with purpose? Every single one of us has a reason for being here on the planet right now, and every one of us has a unique contribution that no one else can make. It's the reason you were born. Are you living the life you were born to live? This inspiring life purpose training takes you on a journey of exploration and evaluation. Course includes interactive web tools and meditations for living with purpose. Ask yourself the right questions and unveil answers that may surprise you.
A Life Purpose Exercise: How Do You See Yourself?
By Melanie Votaw ©
Your self-image has a lot to do with your ability to
discover and pursue your life purpose
. It is important to cultivate self-love and enhance your self-image. Today you are invited to take steps towards this end with the
Life Purpose Exercise
below.
You Are Love
Society does each of us a disservice when we're taught that self-love is egotistical. Emmanuel, a spirit guide channeled by Pat Rodegast, says,
"True self-love is not ego. True love is great humility. Love and compassion for others cannot exist until there is a goodly supply for self. How can you feel the love of God if you do not love yourself? Are they not one and the same thing?"
You must first fill your own pitcher with love before it can spill over for others. You can't give to anyone else if your own pitcher is empty.
As Emmanuel eludes, we are all connected to one another and all part of the Divine. Love is all there is; your essence is pure love. You don't learn how to love yourself or others; rather, you open your heart to the love that is already present and let it flow back and forth between you and others.
In this spirit, you are encouraged to do some self-evaluation with this life purpose exercise now.
Try this Life Purpose Exercise Now!
Consider...
How far apart are the image of yourself as you are and the image of the self you want to be?
Is your first description and list judgmental, while your second list is unreasonable?
Compare your self-image descriptions with the list of qualities you wrote of the person you love. Are you more demanding of yourself than you are of others?
As you give yourself more love, limiting images of yourself will no doubt begin to fall away. There's nothing wrong with cultivating positive qualifies in yourself, but do so from a place of accepting and loving yourself as you are now. As you allow your image of yourself to expand, you will automatically cultivate the qualities you want. If you start from self-acceptance and love, you will be able to allow yourself to be more than you ever dreamed.
Copyright © Melanie Votaw. All rights reserved.
Melanie Votaw is the creator and instructor for the course
Discovering Your Life Purpose: Living the Life You Were Born to Live
with numerous life purpose exercises. Her life purpose ecourse is available at
SelfHealingExpressions.com
. She also offers downloadable audio
life purpose meditations
.
What did you discover in this life purpose exercise?
Thanks for sharing with the rest of us!
total comment(s)