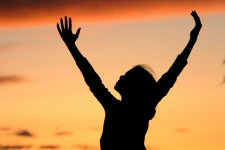 Discovering Your Life Purpose: Living the Life You Were Born to Live
Is your life filled with purpose? Every single one of us has a reason for being here on the planet right now, and every one of us has a unique contribution that no one else can make. It's the reason you were born. Are you living the life you were born to live? This inspiring course takes you on a journey of exploration and evaluation. Ask yourself the right questions and unveil answers that may surprise you.
"When you do things from your soul, you feel a river moving through you, Joy."
~ Rumi
Life Purpose Lessons: Finding Purpose in Every Day

By Melanie Votaw
Two of my dearest friends have moved on from this life in the past nine months, and it has made me think about how important it is to find meaning and joy in the time we have here on this planet. What other reason for existing is there? These thoughts, of course, bring me right back to a sense of purpose. We all need and want to feel that our presence among humankind makes a dent and brings some value to both ourselves and to others. It's simply a basic human desire.
So, why is it so difficult for us to find a purpose that inspires us and helps us to feel connected to something bigger and important? Well, that's a complicated question, but I personally believe that a big issue in the way is low self-esteem. On some level, many of us fail to see that we have something truly of value to offer, or we fear that
maybe
we don't. This even prevents us at times from trying to discover what we could do, or it prevents us from trying something new for fear that we might not be able to accomplish what we'd like.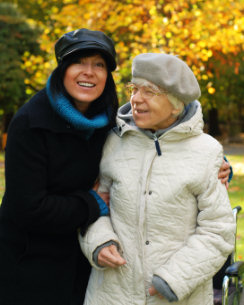 If you find yourself stumped about your life purpose and feeling lost about what to do next, I suggest just taking action of some kind. Find some small way to make a difference to someone else, whether you believe it's connected to your ultimate purpose or not.
This could involve simply asking your child, "How could I be a better parent to you?" Then, take steps to become that better parent. It could mean volunteer work as simple as visiting the inhabitants of a nursing home every couple of weeks. It could be even simpler - just going out of your way to smile and say hello to your neighbors, coworkers, and local merchants. What are their names?
Life Purpose Lessons
List small ways you could make a difference for others this month:
You might want to go further, however, and do something like create some sort of after-school program that allows you to work with teens in a creative way. Really, the sky's the limit. Even if you have little time to devote to a volunteer endeavor, whatever time you can give will make a difference both to yourself and to the other lives you touch. Giving someone else a sense of purpose is the best way to feel it for yourself.
List some larger volunteer endeavors. Ideas that could make a difference to others.
Jot the above ideas into your journal. Select one of the volunteer endeavors listed and make plans to implement it this month.
If you create experiences of purpose, however small, you will open yourself up to perhaps a grander purpose that will encompass your life and become a way to make your living. Hey – you never know! By finding small ways that you can be
purpose-full
on a daily basis, you will increase your self-esteem and begin to discover the gold that you truly have to offer.
Copyright © 2009 Melanie Votaw. All rights reserved.
What idea(s) did you come up with to open yourself up to grander purpose?
Share with the rest of us! By stating your intention, you'll energetically give your intentions power. And you could well help inspire the rest of us reading this page. Thanks for sharing!
total comment(s)
Embed this article

---

Feel free to use this article on your Web site or blog. Click 'Embed' below to copy the HTML code, then paste it in your page.