Discover Your Life Purpose Online Course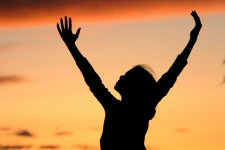 Discovering Your Life Purpose: Living the Life You Were Born to Live
Is your life filled with purpose? Every single one of us has a reason for being here on the planet right now, and every one of us has a unique contribution that no one else can make. It's the reason you were born. Are you living the life you were born to live? This inspiring course takes you on a journey of exploration and evaluation. Ask yourself the right questions and unveil answers that may surprise you.
Finding and Embracing Your Life Purpose during Tough Times
By Melanie Votaw
"The soul is here for its own joy." ~ Rumi
With so many people out of work or struggling to make ends meet these days, it may seem as though
life purpose
is a luxury that we can't afford. But the truth is that life purpose is something we can't afford not to think about, whether or not it manifests itself in our lives right away.
Even if you're in a situation where you have to simply work as hard as possible in whatever job you are in or can find, you don't have to relinquish
striving toward your life purpose
. The key is to let go of whether or not you turn your life purpose into a job right away. It sometimes takes time anyway, so there's no benefit in delaying.
Creating Your Joy List
Think about what brings you the most joy – especially those things that don't cost anything. Make a
Joy List
, and make a commitment to yourself to do at least one thing on your list once a week for the next six months.
If things look grim, it's even more important to find those small joys that can make all the difference in your demeanor and your outlook.
Does your Joy List include creative expression?
Expressing yourself in some creative way will inch you closer and closer to
your life purpose
, whether it becomes a hobby or a profession. And if you're one of those people who believe you're not creative, think again! It's simply a matter of having the courage and willingness to discover where your creativity lies. That requires not taking yourself too seriously. Have fun with whatever you try, and allow your creations to be a mess. Sometimes, one person's mess may be another person's masterpiece. Just ask some famous artists!
Remember...
The most important thing to remember during financially trying times is that you don't have to give up on
your life purpose
. Things can and will get better. So, take heart, and remember that you are an angel having a human experience.
Copyright © 2009 Melanie Votaw. All rights reserved.
Have tough times led you towards your life purpose? How so?
Share with the rest of us!
total comment(s)
Embed this article

---

Feel free to use this article on your Web site or blog. Click 'Embed' below to copy the HTML code, then paste it in your page.