Life Purpose Training ~ Life Purpose Course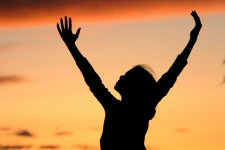 Discovering Your Life Purpose: Living the Life You Were Born to Live
Is your life filled with purpose? Every single one of us has a reason for being here on the planet right now, and every one of us has a unique contribution that no one else can make. It's the reason you were born. Are you living the life you were born to live? This inspiring life purpose training takes you on a journey of exploration and evaluation. Course includes interactive web tools and meditations for living with purpose. Ask yourself the right questions and unveil answers that may surprise you. [
Learn More Now
]
Living with Purpose: Who Do You Want To Be?
By Melanie Votaw
The beginning of the year is the perfect time to reevaluate who you want to be. Take a moment to think about the people you admire most. What traits do they have? What do they do? Consider why you admire these people. Is it simply because they're famous, beautiful, or talented? Or is it because they improve the lives of others in some way?
Take the time to write down the traits of those you admire. Do you believe you have these traits? Do you exhibit them in your life? In what ways during the past year have you expressed these traits? In what ways did you disappoint yourself in this regard?
If you find that you didn't live up to your expectations, don't beat yourself up about it! That will only get in your way of achieving your goal. Simply know that you did the best you could, and resolve (this is the best kind of New Year's resolution!) that you will strive to find these qualities within yourself and express them in your life during the coming year.
The more you are able to be the kind of person you admire, the better you'll feel. That isn't to say that you should have unreasonable expectations of yourself. You don't have to save thousands of orphans to have an impact on the world. Bear in mind that you can make a difference in small ways. The person who receives your simple kindness will forever be affected by that kindness. You may never know the ripple effect that occurs as a result, but trust that it does! Remember the book and film "
Pay It Forward
"?
As you think about who you want to be, you will become
connected with your life purpose
. And as you begin to live your purpose, your life will be filled with meaning, and your self-esteem will improve. In short, you'll be happier and will spread that happiness around - making even more of a difference in the world. Don't hesitate. Go for it!
Blessings,
Melanie Votaw
Copyright © 2007 Melanie Votaw. All rights reserved. If you are interested in publishing this article, please email
.