Live Your Passion
~ Learn how to find your passion and make a living at it. Online life purpose course.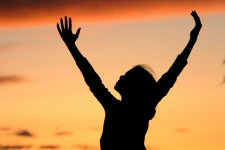 Discovering Your Life Purpose: Living the Life You Were Born to Live
Is your life filled with purpose? Every single one of us has a reason for being here on the planet right now, and every one of us has a unique contribution that no one else can make. It's the reason you were born. Are you living the life you were born to live? This inspiring life purpose training takes you on a journey of exploration and evaluation. Course includes interactive web tools and meditations for living with purpose. Ask yourself the right questions and unveil answers that may surprise you.
Live Your Passion: Aligning Your Passion with Your Life Purpose
By Melanie Votaw
"Choose an occupation that you love and you may never have to work a day in your life." ~ Confucius
We all want to feel excited when that alarm clock goes off in the morning. We want to start each day with the knowledge that we're doing something meaningful and joyful. Does it sound like a pipe dream?
Well, it's true for many people, so it can't be a pipe dream! Yes, there are people who love what they do for a living. Their lives have purpose and passion. Going to work isn't work at all for them. It's play, it's joy, it's freedom. But don't use that information as an excuse to feel down. Use it as a reason to believe that if they can do it, so can you! Close your eyes for a moment and imagine what it would be like to feel that kind of passion for your work. Can you do it? Give yourself time to really experience the possibility! What would you be doing? How would your life change?
So, why are so many of us caught in jobs that feel like work? One of the biggest problems is that we have been taught that passion is dangerous. We've been taught to believe that it might take us over, make us irresponsible, send us into destructive hedonistic binges. We've been taught that we must keep a tight leash on our passions - so much so that our desires tend to express themselves in destructive addictions rather than positive and productive activities.
Finding Your Passion in Life
So, the first order of business is to make friends with passion! This is a day-to-day practice - just like meditation or exercise.
What are your passions? (Jot notes in below text box or on a notepad)
What makes you feel alive and fills you up with its beauty or brilliance or love?
What makes your heart sing?
What makes you love life?
On a pad or in your journal, write down your passion list and add to it whenever you think of something more. As you write your list, make note of the sensory details. What specifically about this person, place, or thing gets your heart pumping? Then, make a pact with yourself to experience something from your passion list every week - no matter how small.
If you're willing to make this commitment, share it in the comments below, and if you like, share something from your passion list as well. Who knows? Your passion may just spark a remembrance for someone else, and the ripple effect may be far-reaching.
Copyright © 2008 Melanie Votaw. All rights reserved.
What are your passions?
Share with the rest of us! The
ripple effect
may be far-reaching.