Living with Purpose ~ Online Course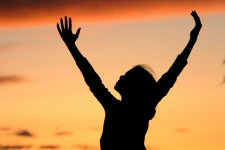 Discovering Your Life Purpose: Living the Life You Were Born to Live
Is your life filled with purpose? Every single one of us has a reason for being here on the planet right now, and every one of us has a unique contribution that no one else can make. It's the reason you were born. Are you living the life you were born to live? This inspiring course takes you on a journey of exploration and evaluation. Ask yourself the right questions and unveil answers that may surprise you. [
Learn More Now
]
LIVING WITH PURPOSE: Staying Flexible and Adaptable
By Melanie Votaw
Recently I moved to a new apartment, which got me thinking about the importance of remaining flexible and adaptable. This is an important attribute in every aspect of our lives, from relationships to career… to parenting… to spiritual beliefs. It's a permeable quality, a fluidity that allows you to adjust to change. Change is inevitable and the only way to handle it gracefully is to be able to change with it.
This is not to say that your fundamental essence or values will change. Several years ago, I was in a workshop, and we did an exercise where we pretended to be seaweed. Each of us closed our eyes and became seaweed that was firmly planted on the ocean floor but able to undulate freely with the current. So, you adjust to the changes that occur around you, but don't lose yourself in the process.
When it comes to
life purpose
, it's easy to believe there's one hard and fast purpose that has been intended for you since your birth. That may be the case, but it may also be true that
your purpose
will unfold into a greater purpose and still a greater purpose as you develop and grow as a person.
Life purpose
is a journey that sometimes has many steps. If you develop
tunnel vision
and become too steadfast in your pursuit of one purpose, you may lose sight of other,
more exciting possibilities
.
It isn't always easy to know what path is right to follow, but every experience that deepens your relationship with your soul or inner voice will make it easier for you to choose the best direction. The more fluid, flexible, and adaptable you remain, the more able you will be to allow your life to unfurl like a tapestry. The mystery is revealed moment by moment, in an exciting story that your life
tells you
, as you live it.
Melanie Votaw is the creator and instructor for the online course Discovering Your Life Purpose: Living the Life You Were Born to Live. Learn more about Melanie and her online course now.
Copyright © 2005 Melanie Votaw. All rights reserved. If you are interested in publishing this article, please email
.